Wikileaks has denied Julian Assange ordered the pizza that was delivered to the Ecuadorian Embassy today, saying the situation was a "high stakes embassy" siege.
They photographed a Domino's delivery man who turned up with a £12.99 pizza that was to be delivered to "J. Assange" with instructions for the delivery man to "wait outside and make yourself visible".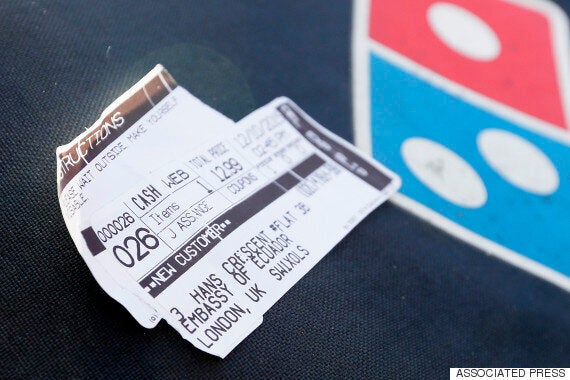 The pizza supposedly destined for Assange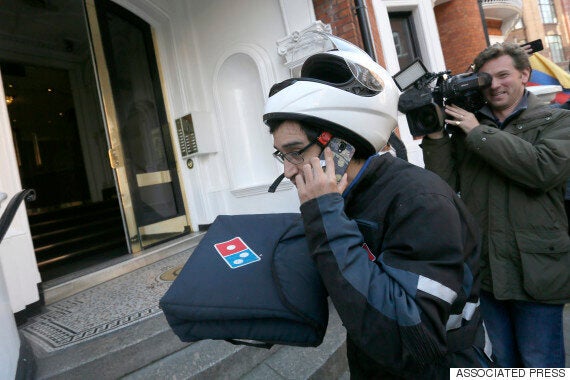 The @Wikileaks Twitter account, which many believe is run by Assange himself, told people to "think" about whether he had ordered the pizza and then told them it was impossible because a "high stakes embassy siege" was in progress.
It then speculated the pizza was ordered by a journalist "down on his luck" - to a Guardian journalist reporting on the pizza's arrival.
...And called British journalists an offensive word.
Other journalists began to worry about whether Assange had been adequately fed, if the delivery man left without leaving behind the pizza.
And other mocked the suggestion that the embassy standoff was "high stakes".
Though police have withdrawn their permanent presence outside the embassy, they insisted they would still "make every effort" to arrest Assange if he ever left.
It pledged to use "overt and covert' means to do so but refused to say what these would be and how much more they would cost.