The reconstructed wreckage of Malaysia Airlines MH17 plane was unveiled on Tuesday, as investigators delivered their final report on the fate of the famed plane that crashed just over 15 months ago.
Parts of the aircraft's body were bolted back together at the scene of a highly-anticipated event delivered by the Dutch Safety Board on Tuesday afternoon.
Sections of the nose, cockpit and business class seating area were rebuilt by experts from fragments of the plane recovered from the crash scene in Ukraine.
Eerie pictures below reveal for the first time the extent of the damage sustained by the plane when a Russian-made Buk missile struck it, killing all passengers and crew on board.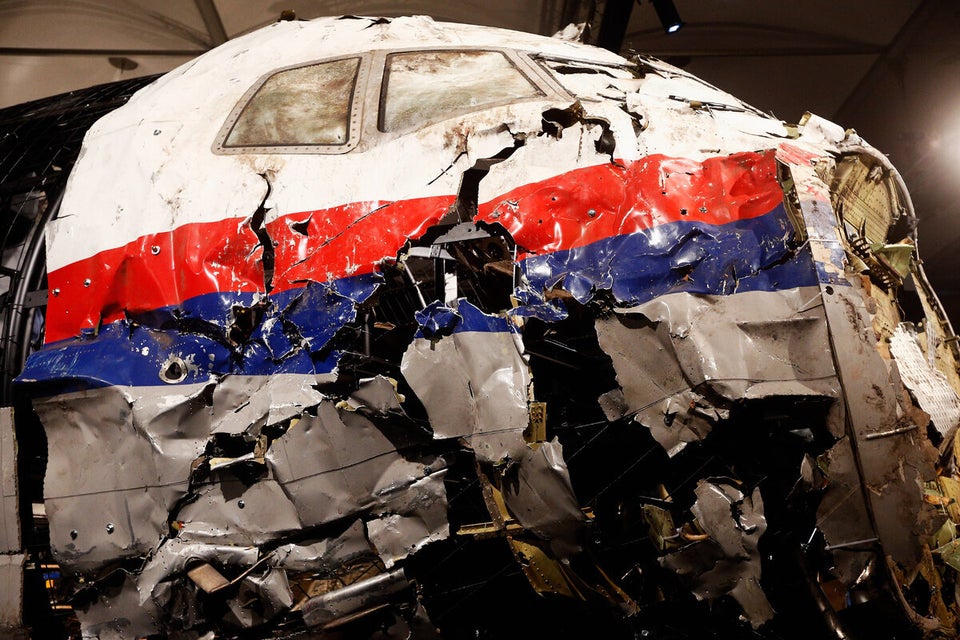 MH17 reconstruction
Related