Harnaam Kaur, the inspirational "Bearded Lady" helping to redefine beauty, has penned a touching letter to her younger self.
Kaur, who has polycystic ovary syndrome (PCOS), started to grow facial hair at the age of 11.
She has previously spoken about how she was bullied as a child, to the point where she began to self harm and, at one point, considered suicide.
But in the letter, the 24-year-old tells her younger self she will grow up to become a "gorgeous young woman who will shake the normal societal standards of beauty".
Kaur wrote the letter as part of the #LetterToMe series ran by cosmetics company llamasqua.
She opens the piece: "Dear Little Me."
"I can see the struggles that you are facing; I can see it in your eyes that you feel like you don't belong. I feel it in your soul that you are struggling and you need some guidance," Kaur writes.
She goes on to implore her younger self to recognise the beauty in her heart, telling her one day she will not only feel beautiful, but she'll also feel strong enough to empower others.
"I promise you that the world will one day read your story. You have no idea of just how many people will be inspired by your self-love, your strength, your self-empowerment. So baby sister, 'Little Me', find the inner strength to carry on living your life with pride," she writes.
This isn't the first time Kaur has spoken about empowerment and body confidence.
Back in June, she posed for a bridal magazine in order to draw attention to the pressure brides - particularly Asian brides - come under to look a certain way on their wedding day.
"Why are Asian women being body shamed? Why can't a bride look the way she wants to? Why are there so many comments thrown about regarding women?
"We are all different and we should be able to celebrate out uniqueness whole heartedly."
Read Harnaam Kaur's full letter to her younger self here.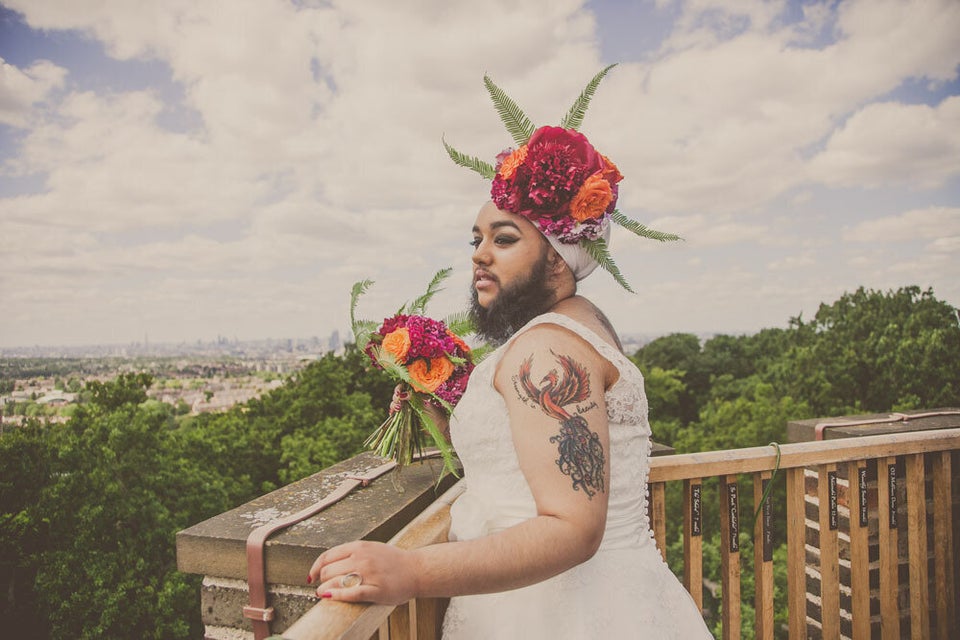 Harnaam Kaur's Bridal Photos Are Simply Stunning