Jennifer Lawrence has hit out at the gender pay gap in Hollywood, after it was revealed how much less she is earning than her male counterparts.
Writing in an essay for Lena Dunham's Lenny newsletter, Jennifer says: "When the Sony hack happened and I found out how much less I was being paid than the lucky people with dicks, I didn't get mad at Sony. I got mad at myself.
"I failed as a negotiator because I gave up early. I didn't want to keep fighting over millions of dollars that, frankly, due to two franchises, I don't need.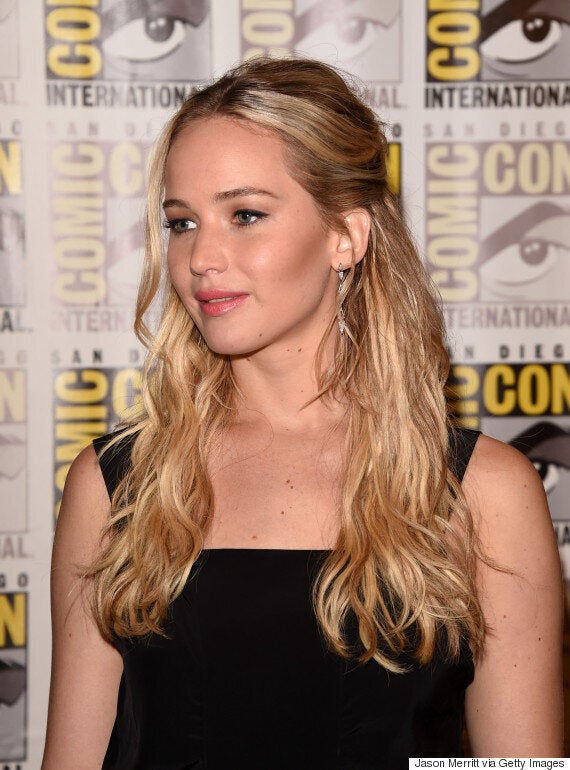 "But if I'm honest with myself, I would be lying if I didn't say there was an element of wanting to be liked that influenced my decision to close the deal without a real fight. I didn't want to seem 'difficult' or 'spoiled'."
Although the Oscar-winning actress was recently named the highest-paid woman in the film industry, she's still a long way from the male actors she works alongside, as evidenced in hacked emails from Sony executives last year.
Jennifer goes on to encourage women to speak out against inequality, even if that means being perceived as "difficult".
She adds: "I'm over trying to find the 'adorable' way to state my opinion and still be likable! Fuck that. I don't think I've ever worked for a man in charge who spent time contemplating what angle he should use to have his voice heard. It's just heard.
"Jeremy Renner, Christian Bale, and Bradley Cooper all fought and succeeded in negotiating powerful deals for themselves. If anything, I'm sure they were commended for being fierce and tactical, while I was busy worrying about coming across as a brat and not getting my fair share.
"Again, this might have NOTHING to do with my vagina, but I wasn't completely wrong when another leaked Sony email revealed a producer referring to a fellow lead actress in a negotiation as a 'spoiled brat'. For some reason, I just can't picture someone saying that about a man."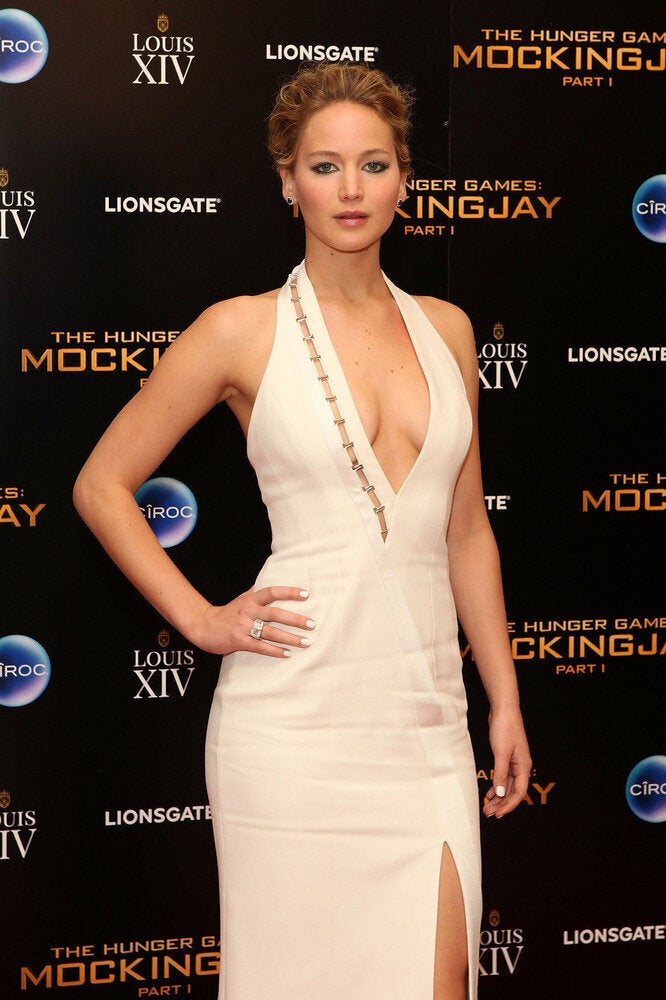 Jennifer Lawrence's Style