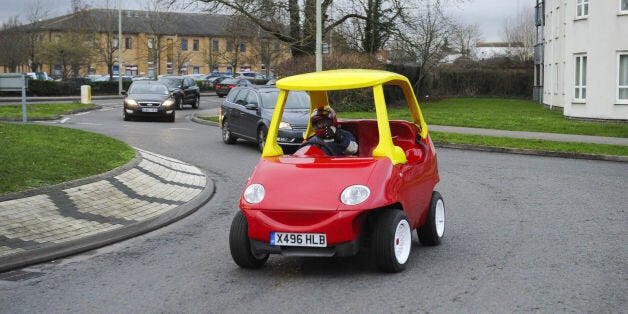 Remember those Little Tikes cars from your childhood? The little red and yellow plastic things?
Back in November 2013, mechanic John Bitmead and his brother Geoff built a totally road-legal adult-sized version, and now it's up for sale on eBay.
With a price tag of £21,500, the vehicle can be yours thanks to the wonders of the internet.
In case you were wondering, it used to be a Daewoo Matiz before the Bitmead brothers got their hands on it.
Popular in the Community