A group of street artists have pulled off an impressive stunt, by getting the words ''Homeland' is racist' into the latest episode of the show, via Arabic graffiti.
The group were approached by the show's team, and asked to provide authentic-looking graffiti for the show's Berlin set, which they did so obliging - weaving in their own messages.
The graffiti could be seen as Claire Danes' character Carrie Mathison was led through a refugee camp:
Writing in a blog post, artists who identify as Heba Amin, Caram Kapp and Stone explain their decision, criticising the drama's "inaccurate, undifferentiated and highly biased depiction of Arabs, Pakistanis, and Afghans."
The artists claim that the producers showed no concern for the translations of their arabic script, and other slogans which were visible in the episode 'The Tradition Of Hospitality' include 'This show does not represent the views of the artist' and ''Homeland' is not a series'.
"It was our moment to make our point by subverting the message using the show itself.
"The content of what was written on the walls … was of no concern.
"In their eyes, Arabic script is merely a supplementary visual that completes the horror-fantasy of the Middle East, a poster image dehumanising an entire region to human-less figures in black burkas and moreover, this season, to refugees."
'Homeland' creators have previously defended the way the show depicts and involves the Muslim world, following comments from TV critics, viewers and even embassy figures.
As the Guardian reports, Pakistan embassy spokesperson Nadeem Hotian previously spoke out following an episode concerning Islamabad, slamming the fact the city was described as a "hellhole", stating:"Maligning a country that has been a close partner and ally of the US … is a disservice not only to the security interests of the US but also to the people of the US."
Showtime are yet to respond to the graffiti artists' revelation.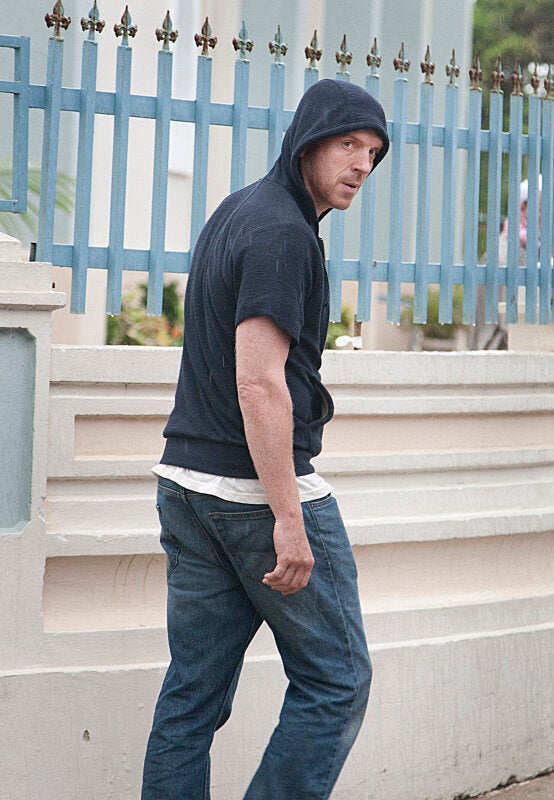 Homeland
Popular in the Community