Nick Grimshaw's decision to bring the controversial Mason Noise back onto the 'X Factor' hasn't gone down well with fans of the show, and some have even gone as far as labelling the move a "fix".
MORE 'X FACTOR':
Nick was visibly torn when Simon shouted at Mason in Sunday's show, but opted to put Tom Bleasby through to judges houses.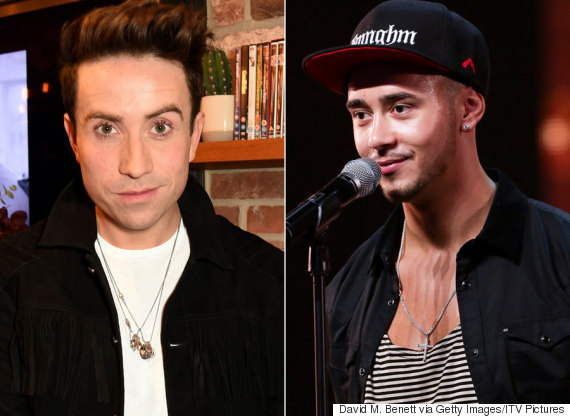 Mason isn't helping Nick win over any fans
So, following news of Tom's surprise decision to quit the show, it wasn't exactly a total shock when Nick announced that he was bringing Mason back - but fans of 'X Factor' aren't exactly impressed, and some have even made fix accusations:
typical that X factor is bringing back that mason noise, what a fix hahaha

— kirstyy (@kirstyhill0) October 15, 2015
Why has that tool Mason Noise been taken back to judges houses he didn't even get a seat !!!! Wrong decision Again Nick !!!!

— Emma Loftus (@emmal21980) October 15, 2015
@grimmers what are you doing bringing back mason noise?? He's just going to give you grief! @PapasideroDavi You deserve this much more!

— Sarah Condren (@Sarah_Condren) October 15, 2015
Mason Noise is Tom's replacement?!?! Really?!?! Yeah he's talented and everything but his attitude was unacceptable.

— chris (@Calydeoscope) October 15, 2015
are you actually serious? Mason Noise has been brought back instead of @OllieMarland? what a joke

— Emma (@emma_____x) October 15, 2015
Mason noise back in #XFactor what an absolute FIX!

— Shannon xox (@Shannonn_xxx) October 15, 2015
trust me @grimmers , bringing Mason Noise back is probably the worst decision ever.

— valencia (@JACOBGOOFSIDES) October 15, 2015
@JustSimonCowell @grimmers WRONG DECISION,Mason Noise is a walking disaster ready to happen. He is self indulgent and has no respect at all.

— Shandy McJay (@Shakabara) October 15, 2015
Seems ridiculous that @TheXFactor have allowed Mason Noise back after his display at the weekend. He doesn't deserve it. #switchingoff

— Katrina Holloway (@K_Holloway1) October 15, 2015
Mason will now join Ben Clark, Che Chesterman, Josh Daniel, Simon Lynch and Seann Miley Moore at the judges' houses stage, where Nick is being assisted by Mark Ronson.
We're not sure how pleased Simon will be with Nick's move, as he was the one who booted Mason off at the six-chair challenge.
Mason and Si had a bust-up during the audition, when Mason criticised the way producers had edited his first audition.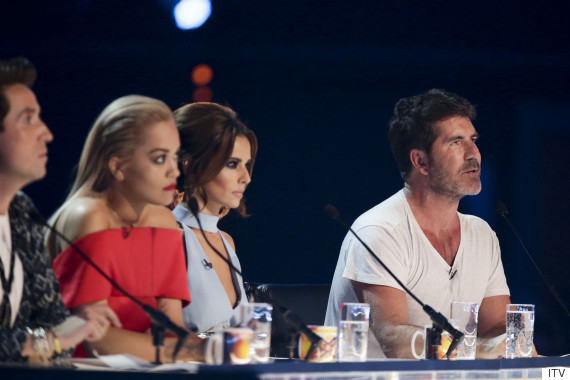 The 'X Factor' judges were not impressed with Mason's rant
The row ended with Simon branding him an "a******e" and demanding that he leave the arena.
Tom's announcement he was quittingcame as a shock to fans, and reports suggesting that former 'The Voice' coach Jessie J might have influenced his decision later emerged.
Was Nick right to bring Mason back? Share your thoughts below…
LIKE US ON FACEBOOK | FOLLOW US ON TWITTER