Three quarters of NHS hospitals in England are not safe enough, inspectors have found.
Some 13% of hospitals are "inadequate" for safety while 61% "require improvement", according to a study from the Care Quality Commission (CQC).
Inspectors found examples of "disregard for patient safety", including inadequate record-keeping, staff not being trained properly, incomplete safety checks and medicines not being kept properly, the Press Association reported.
There was also "poor management of patients at risk of health complications" and examples of "disregard" for infection control.
This latest report report offers the fullest picture yet of the state of care across England under a new "tougher" inspection regime headed by chief inspector of hospitals Professor Sir Mike Richards.
It includes inspections of half of hospitals in the country but the study also found problems with safety at GP practices and nursing homes.
A quarter of GP practices or GP out-of-hours services required improvement relating to safety, alongside a third of adult social care services.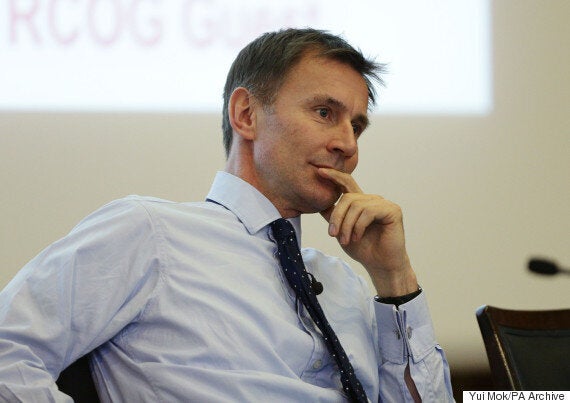 Jeremy Hunt admitted that such variation in care was 'unacceptable'
One in 10 social care facilities visited were ranked the lowest possible rating of "inadequate" for safety.
The report said: "A major reason for failings in safety is insufficient numbers of staff and use of temporary staff.
"This is particularly prevalent in medical care departments, where key safety risks are not always recognised, patient assessments can be poorly carried out and deteriorating patients are not always recognised."
Inspectors also reported "intense concern" about all places of care that were regarded as inadequate.
Problems included A&E patients being left overnight on trolleys in portable units without adequate nurse assessment and an "overpowering smell of urine and mould on the walls" in a nursing home.
At one hospital, medicine was given without first identifying it was the right patient, while staff at a GP surgery had not had basic life support training in the previous 18 months.
In one care home, medication was not being given properly, with some patients showing signs of an overdose while others had medicines delayed.
Some 7% of inspections in 2014/15 resulted in enforcement action from the Care Quality Commission, a 75% rise on the 4% the year before.
However, across several indicators, including whether an organisation is caring and well-led, more than 80% of GP practices were rated either good or outstanding, and in adult social care nearly six out of 10 services were rated good or outstanding.
Katherine Rake, chief executive of Healthwatch England, said: "Today's report from the CQC highlights that many people receive good quality health and social care, but there is still unacceptable variation in the quality of services.
"It is striking that good services operate by listening to people's experiences, responding to complaints and learning from previous mistakes, whereas less effective services often fail to do so."
The CQC's chief executive, David Behan, said: "The health and social care sector is facing an unprecedented level of challenge - so it's encouraging that our findings show that the majority of people are receiving good or outstanding care.
"We have found dedicated staff working hard to treat people with care, compassion and dignity.
"However, we have also found a wide variation in the quality of care people receive."
"There are some excellent examples of high-quality care across the country but the level of variation is unacceptable.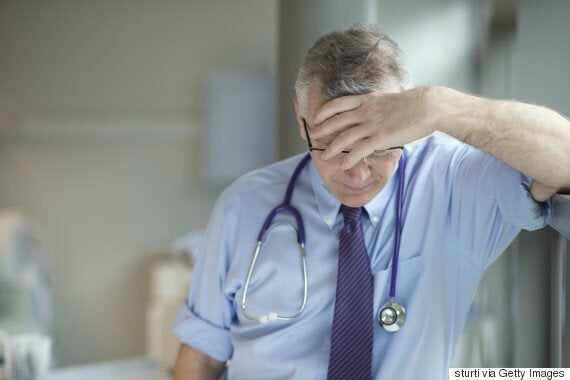 Workforce planning has been described as key in good hospital care
"That's exactly why we set up CQC's independent inspection regime which shines a light on poor care to drive up standards.
"We've already seen nine of the hospitals put into special measures transform the care they provide to patients - and today's report shows half of health and care providers making some improvement within six months of inspection."
Janet Davies, chief executive of the Royal College of Nursing (RCN), said: "Variations in the quality of care are unacceptable, and this report demonstrates that those variations can be severe and alarming. The quality of care is too often poor, and in some cases unsafe, and this requires urgent attention.
"The scale of the deficits many trusts find themselves in means there are also real and pressing concerns about how care can be delivered if the future brings even greater pressures.
"The report has again found a clear link between good care and good workforce planning.
"Effective workforce planning isn't just a numbers game - it's about having the right level of skills, seniority and experience to improve care. Too many senior nursing posts have been cut and the effects are now being felt."
Popular in the Community