Banksy's Dismaland, the theme park satirising Disneyland, is now providing shelter to refugees in its new home in Calais.
The park was dismantled and shipped from Somerset - timber, fixtures and all - across the Channel to its new home in The Jungle, the camp where thousands are living as they try to enter the UK.
The park's version of the iconic Disney castle now stands over the camp where thousands living in makeshift tents, many having fled war-torn countries like Syria.
Over two days, an unidentified group of people were building shelters in the camp, and just before dark on Thursday, a sign was erected over the buildings that says "Dismal Aid".
A woman told Mashable the group had English accents but said she did not care who they were.
She said: "I don't care; they're doing so much good. They've been absolutely wonderful."
Dismaland attracted thousands of people from August to September, when it closed to the public.
When Dismaland opened, Banksy described the park as "a festival of art, amusements and entry-level anarchism", adding: "This is an art show for the 99% who'd rather be at Alton Towers."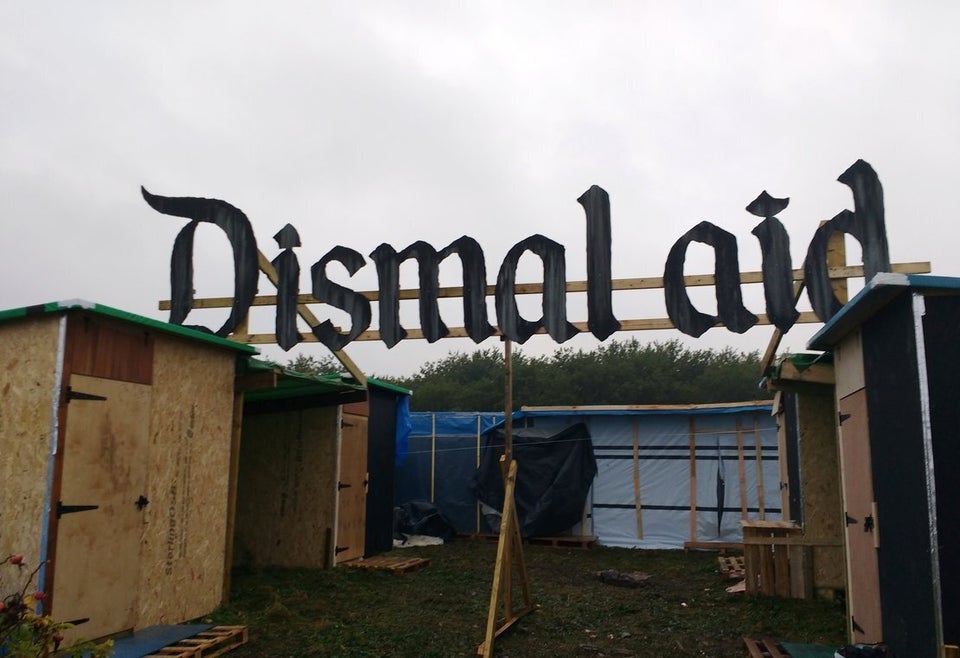 Banksy's Dismaland Arrives In Calais
Popular in the Community