Given the choice between a toy or a bottle of bleach, many toddlers and children will go for the household cleaner, a new experiment has shown.
To highlight the dangers of leaving cleaning products where children can see them, Amsterdam advertising agency Lemz conducted the experiment on behalf of the Dutch Government's home safety promotion organisation VeiligheidNL.
They filmed kids, aged between one and four, on a hidden camera as they were presented with a toy and a toxic household item, such as bleach or detergent tablets, which were placed equidistant from them.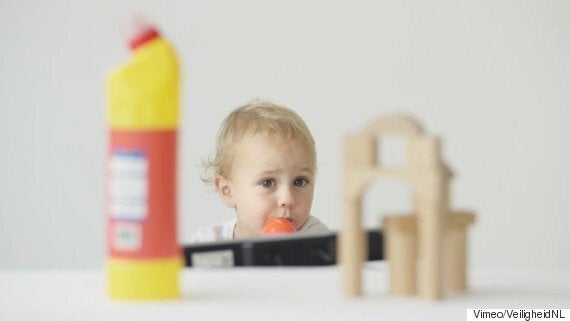 Half of the children involved in the experiment went for the stain remover, 64% chose paint over a toy and 82% went for bleach.
The footage has been turned into a public service advert called "Don't give kids a choice". They have also created an online test which you can use to see what choice your child would make.
The website is in Dutch, but it's easy to get started, just hit the yellow "start" button then select your child's age, then ask them to point (using their finger or a mouse) to the item on the screen that they'd most like to play with.
The Dutch government recorded 7,500 accidents each year involving children and household chemicals.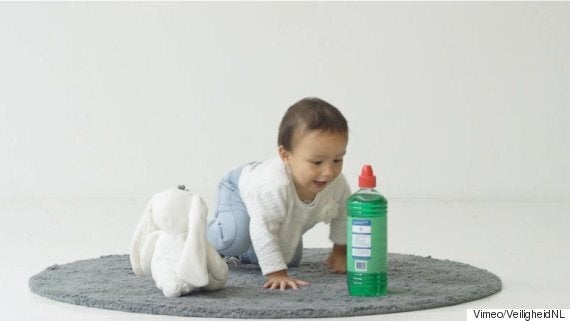 "Because of their inquisitive nature and because children tend to put things in their mouths, children under five years of age are most at risk of ending up in hospital after getting their little hands on medicines or household chemicals," she told The Mirror.
"Deaths are relatively low, however if a liquid detergent capsule is mistaken for a toy or sweet and put into the mouth or squirted into the face it can lead to serious injuries of the throat or even the eyes.
"RoSPA's advice is that parents and carers should keep these items stored out of reach and out of sight of young children, if possible in a locked cupboard."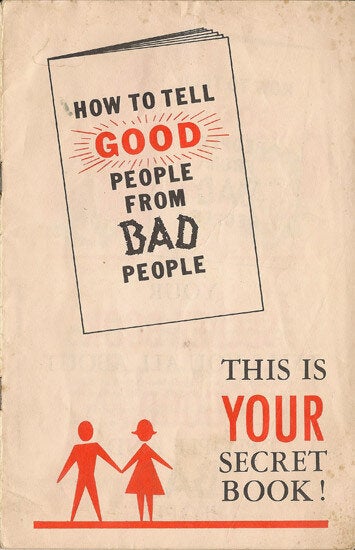 Vintage Safety Book For Children