The 'EastEnders' cast have already begun filming this year's explosive Christmas scenes, and soap bosses have now revealed that fan favourites Kat and Alfie Moon will be back in Albert Square for the festive season.
The couple were last seen on the show back in May, when they left to start a new life in Spain after winning the lottery, but they're now set for a brief comeback.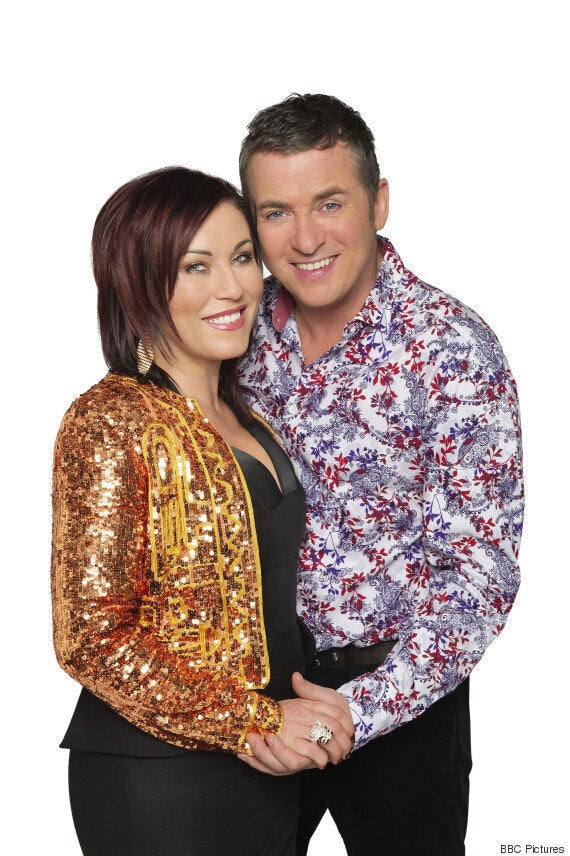 Kat and Alfie - who will be the stars of their own spin-off show in 2016 - are set to return to Walford to see Stacey, but this is 'EastEnders', so it's not long before the drama begins.
There are a lot of questions that need answering before Jessie Wallace and Shane Richie's characters embark on their new journey to Ireland, and we still don't know if Alfie has come clean to his wife about his health problems.
Executive producer Dominic Treadwell-Collins has teased details of their return, stating: "Christmas in Walford is always the perfect time for uncomfortable family reunions – and Kat and Alfie's brief return will lead tears, laughter… and a mountain of secrets being unearthed for the Slater family.
"As Kat and Alfie hold on to each other and their marriage, the discovery that Kat has a secret son will lead to seismic waves through the Slaters – and ultimately lead to the Moons realising that the answers to so many questions lie across the sea in Ireland".
Shane has shared his joy at returning for the festive season stating, "It's wonderful to be back in Walford and to be playing out several big twists to Kat and Alfie's story that will set the scene for their new life in Ireland," while Jessie adds: "I can't wait to start filming these episodes.
"The drama that Kat and Alfie have in store when they return to Walford is huge and although secrets will be revealed, more questions will be raised leading them to head off to Ireland in search of answers..."
While the couple have been gone, Stacey's had a number of issues to deal with, and in recent weeks, there's been plenty of speculation over who the father of her unborn baby is.
Christmas in Albert Square is set to be as dramatic as ever, and the New Year will be no different, thanks to Mick and Linda Carter, who are set to tie the knot on New Year's Day. But will everything go to plan for the couple? Watch this space…
Popular in the Community