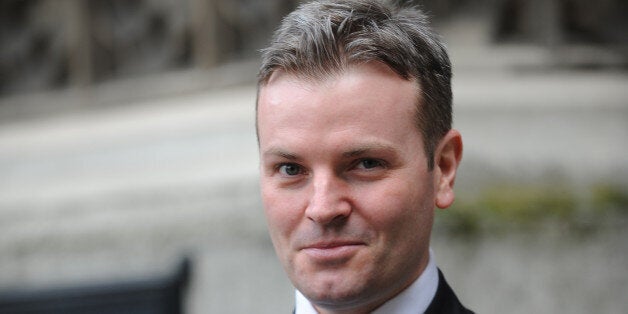 A Labour MP who abstained on the fiscal charter vote has hit out at an "attempted hostile takeover" of his party by entryists, after the Socialist Workers Party urged its members to openly attend meetings of the new Corbynite group Momentum.
Jamie Reed said he was "appalled" at the revelation the far-left party wanted to take part in the group – which has been launched to capitalise on the surge in Labour membership since Mr Corbyn's victory.
Speaking to The Huffington Post UK today, SWP National Secretary Charlie Kimber said his party would attend Momentum meetings to show support for Mr Corbyn's "anti-austerity policies".
He also attacked those in Labour who were "sticking two fingers up" to Mr Corbyn, and said he hoped his party would be consulted by the Labour leader on policy developments.
This afternoon, Momentum said it opposed "the infiltration" of Labour by the SWP.
Mr Reed, who tweeted his resignation from Labour's frontbench a minute into Mr Corbyn's victory speech last month, said today that "long standing" Labour members "will have no truck with entryists, wherever they are from."
The Copeland MP said: "The longer this attempted hostile takeover continues, the more duplicitous the new politics appears.
"The paranoia demonstrated by these groups is astonishing. As with the Central Trolling Committee on social media, they need to understand that nobody is in revolt against anybody but that Labour is and always has been a broad church.
"Every moderate across the left and right of the party will be appalled by these claims and unsurprised by the threatened purge.
"Fringe groups often claim to hold influence that turns out to be entirely fictional and I'm sure that John and Jeremy will make this clear publicly.
"Ordinary Labour members will be fighting against the Tory expansion of selective schools and the hammering of the lowest paid in this country whilst continuing to pull the knives of the far left from their backs."
In an article for the New Statesman earlier this month, Norwich South MP Clive Lewis described Momentum as "a grassroots network arising out of, and following on from the Jeremy Corbyn for Labour leader campaign."
He wrote: "Its plans are as bold as the challenges that confront it. It will organise in every town, city and village to create a mass movement for real, progressive change."
At a meeting of the Parliamentary Labour Party on Monday evening, former Shadow Cabinet Minister Mary Creagh raised concerns over the group, with some MPs fearing it will be used as vehicle to deselect MPs who speak out against Mr Corbyn and his allies.
Richard Burgon, one of the directors of the group, was reportedly shouted down while giving a defence of Momentum during the meeting.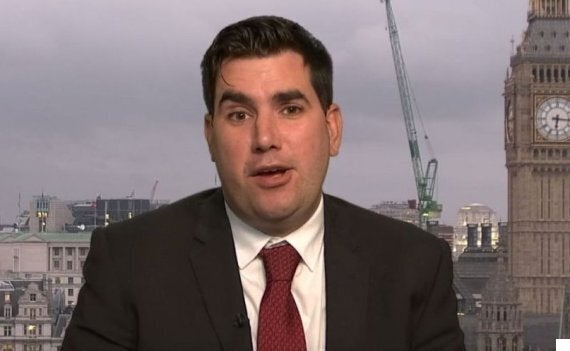 Labour MP, and Momentum director, Richard Burgon
Today, Mr Kimble spelt out to The Huffington Post UK how he saw the SWP becoming involved in the group.
He said: "We see Momentum as a opportunity to join with the Labour Party in support of the anti-austerity policies that Jeremy Corbyn won the Labour leadership on."
The SWP, which Mr Kimble claims has "thousands" of members, are advocate a revolutionary form of socialism as "only the mass action of workers themselves can change the system"
Mr Kimble ruled out his party running joint-ticket candidates with Labour in any election, but said: "We will have to consider carefully if and when we stand against Labour."
When asked under what circumstances the SWP would stand against Labour, he said: "When you have a right-wing Labour council sticking two fingers up to Jeremy Corbyn."
He added: "Look at the 21 who defied Jeremy Corbyn in the vote this week. These people are clearly in revolt against Jeremy Corbyn. They want to get rid of him."
When asked if he thought the SWP would be one of those consulted about policy if Jeremy Corbyn is elected Prime Minister, he said: "I hope so. I have been someone who talks to Jeremy and John for the last 20 years. We have a lot of views in common."
Richard Angell, director of Progress, the grouping of Labour Party modernisers, said: "The SWP should not be deciding Labour Party policy; not the policy – or deselection strategies – of Momentum or any other groups who want to change Labour or those who won't back our MPs and councillors."
He added: "Momentum should make clear they are opposed to the infiltration of Labour by the SWP and they are neither welcome at their meetings not in their policy making."
A spokesperson for Momentum said: "We oppose the infiltration of the Labour Party by the SWP and we would like to meet with Progress and other groups within the Labour Party soon to build constructive relations."
Popular in the Community