It's this lingerie line Graham is most excited to speak about, her seventh collection for Canadian brand Addition Elle, and a range she describes as "supportively sexy."
The new Black Orchid collection, launching just in time for Christmas, is now available for the first time in the UK as of today - on plus size clothing website Simply Be.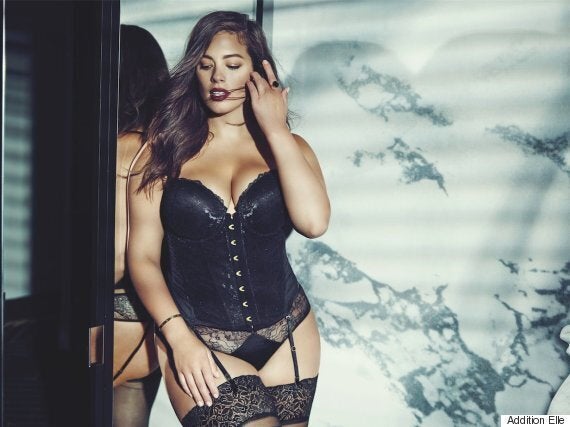 Graham, who is a UK size 16, first decided to design lingerie in 2012 because she was having a hard time finding fashionable styles that fit her properly.
"Companies have been coming out with sexier lines for larger cup sizes but it's a slow process," she said, revealing she'd like to extend her ranges sizes beyond a G and an H in future.
But don't expect any OTT bedazzling: "Because it's holiday season I wanted to put a little bit of shimmer in it but, I hate anything bedazzled", Graham laughed.
"I think a lot of plus size retailers are putting bedazzling on booties way too much, like jeans. I still cringe every time I see it."
To celebrate her new collection, HuffPost UK Style spoke to the Graham about body confidence, the word 'plus size' and learning to love yourself.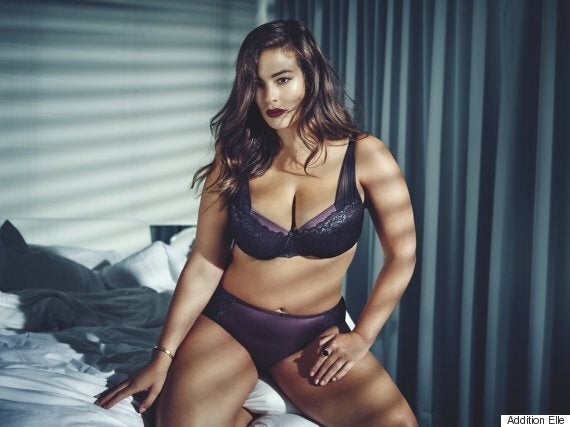 On the term 'plus size'...
It's fantastic when I'm not labeled as a plus size model in any interview or editorial I do. It makes a statement for women out there, 'look she's not being described by her size, she's being honoured by the things that she's doing in the world'.
I think that I've been brainwashed for the last 15 years into calling myself plus size. You'll still hear me say it, especially when referring to things in the fashion industry. I understand where it's needed and not needed, but I still stand firm on believing that labels don't need to be involved with anything. Especially when you're describing a woman.
Women are finally wanting to talk about body shaming, they're finally wanting to fight back and they want people to look up to in the media. I'm happy to be that woman because I am that woman.
I have hated by body and I still have my days of feeling like the world is gonna end because I can feel a roll hanging over my jeans, but at the end of the day we're all in it together.
Right now, I've just got out of the shower and I'm laying on my bed butt naked. I don't have any hair and makeup done and still feel pretty damn sexy.
I haven't always been body confident. I've always portrayed an element of confidence in myself, but I haven't always been able to look in the mirror and be satisfied with what I saw. I think a lot of it had to do with being young, gaining a lot of weight in a short about of time and not being able to own my own body.
On learning to love herself...
It was over the course of a few years that I started to embrace the woman I saw in the mirror and be able to say 'I love you' to myself. There are still mornings when I wake up and think 'oh my god I'm so fat' or 'I hate this roll right here' but I have to remind myself you can't just take a pill and it's all fixed, or say something in the mirror like 'you're beautiful' once and it's all done. It's a process.
It takes years of healing and years of encouragement and that's really why I wanted to create a community of women to be able to talk about these body woes and insecurities and body shaming that a lot of women have within themselves because you're not alone.
I felt for so long that I was alone, but now with the power of social media and the platform I've been given, I am able to let other women know that they aren't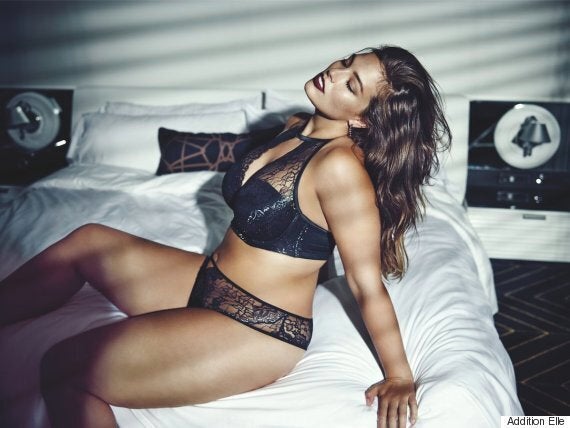 On feeling good in lingerie...
Show off your best asset. Hopefully every woman has at least one thing they love about their body, so play it up. If you like your boobs, get a push up bra. If you hate your stomach, get a bustier, and start from there. A chemise is perfect for a girl who wants to cover up but still look sexy.
Play around with what you like. Look in the mirror and really tell yourself you look good, don't just wear it for your partner but wear it for yourself - that builds confidence.
On what changes she wants to see in plus size fashion...
I think a lot of plus size companies also don't fit their clothes properly. A lot of them have one fit model. The beautiful thing about curvy plus size women is that we're all shaped so differently, so it's really hard to say that one pair of jeans or one t-shirt would fit the vast majority of women out there who are curvy.
I think having more cut options would be a good idea for plus size companies, I'd also love to see more high quality in plus size fashion.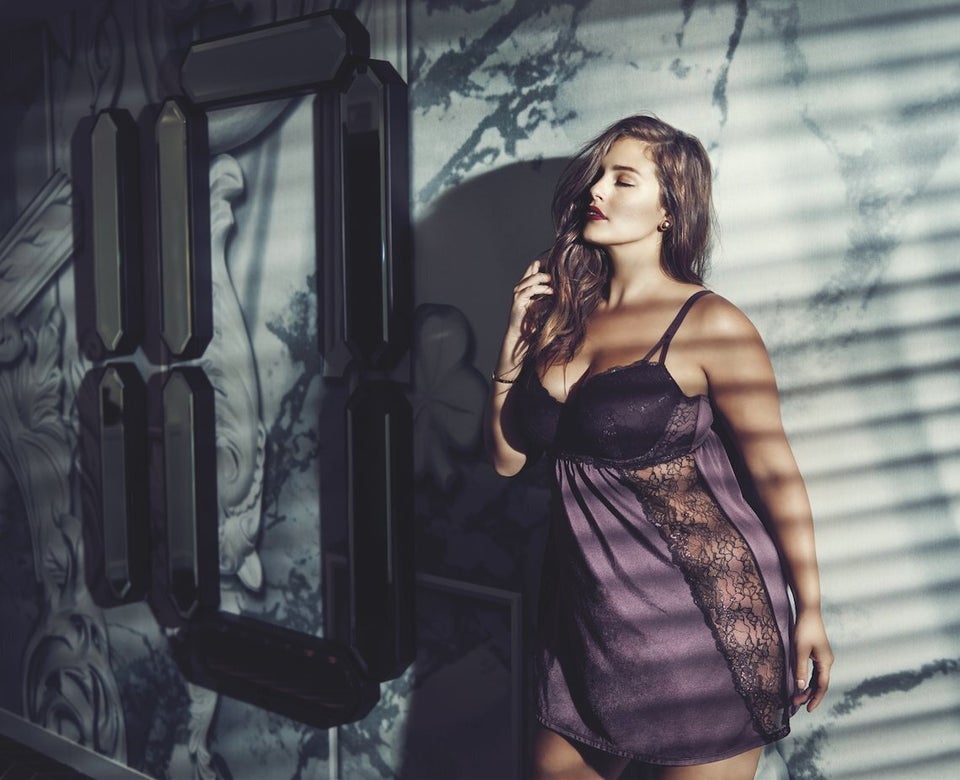 Ashley Graham for Addition Elle Black Orchid collection
Popular in the Community