If you've been thinking about quitting smoking, the interactive infographic below may give you the final bit of motivation you need.
As you scroll down the cigarette, the graphic reveals the shocking effect smoking cigarettes can have on the body.
For women, the diagram shows that smoking is a risk factor for a number of conditions such as acne, teeth discolouration, lung cancer and fertility issues.
For men, the consequences include acne, teeth discolouration, Crohn's disease, lung cancer and erectile dysfunction.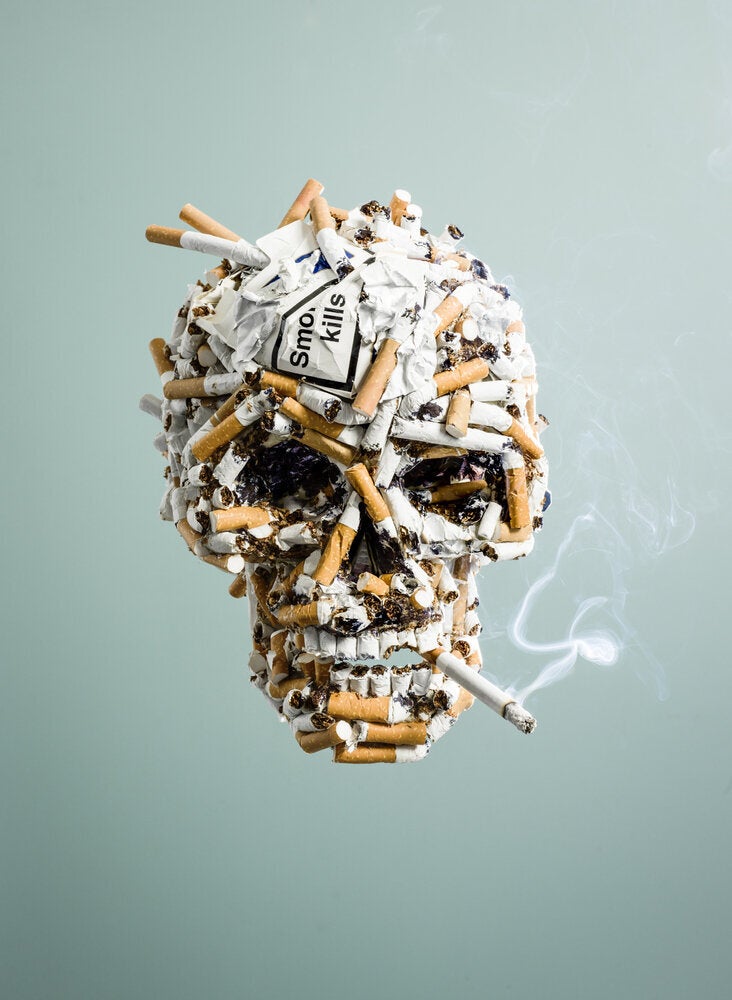 15 Undeniable Facts About Smoking