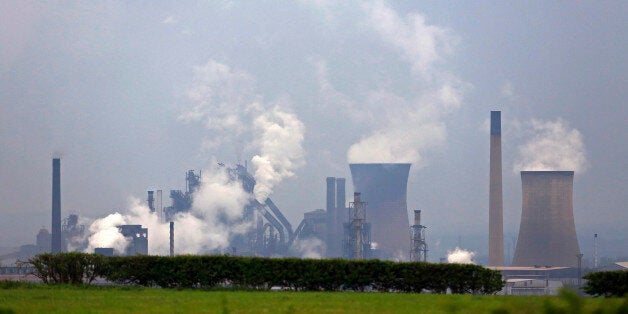 Tata refused to comment on "rumour and speculation," but warned an announcement would be made next Tuesday. A statement said: "We've been talking about the challenges we're facing in the UK for many months -- surging imports, compounded by the strong pound and uncompetitive policy costs. We've made a number of structural changes to our UK business over the last months and years to make us more competitive. Like all companies we continue to review the performance of our business."
Plunging prices and cheap imports have thrown the industry into chaos, forcing the Government to call an emergency steel summit, which was held in Rotherham on Friday. "This would be a hammer blow for British steelmaking and manufacturing in the UK," said TUC general secretary Frances O'Grady. "Ministers have been far too slow to wake up to the crisis facing heavy industry in Britain."
Roy Rickhuss, general secretary of Community, said: "This is yet another blow to our steel communities and demonstrates the precarious state of the UK steel industry and emphasises the need for government action which Community and the employers have been calling for at the summit today."
Davie Hulse, national officer of the GMB, said the steel industry's future looked "dire," despite the adoption of a number of measures at the Rotherham summit, including tackling dumping of cheap imports, business rates, an energy compensation package, support for infrastructure projects and stop "gold-plating" environmental regulations.
Speaking after the summit, Business Secretary Sajid Javid said there was "no straightforward solution to the complex global challenges facing the steel industry," but added the attendees now have a "framework of action."
Unite assistant general secretary Tony Burke said the news heaped "further uncertainty on the steel industry and all those whose livelihoods depend on it." He added: "Time is ticking on the UK's steel industry and the news of yet more job losses should jolt the Government out of its laissez faire approach to this vital part of the UK economy."
John Cridland, director general of the CBI, described the forthcoming job losses as "devastating," while urging the government to "work in partnership with businesses on a long-term industrial strategy."
After the summit, Karl Koehler, Tata Steel's chief executive of European operations, refused to confirm the losses, saying: "When we have something to announce we will do it in the appropriate fashion, as you know."