The ghostly shell of 400-year-old church has begun to emerge from the waters of a drought-stricken reservoir in Mexico.
The building, known as the Temple of Santiago, or Temple of Quechula, was lost to the waters of the Nezahualcoyotl reservoir in 1966 when it flooded.
Except for a period in 2002 the church has remained underwater ever since.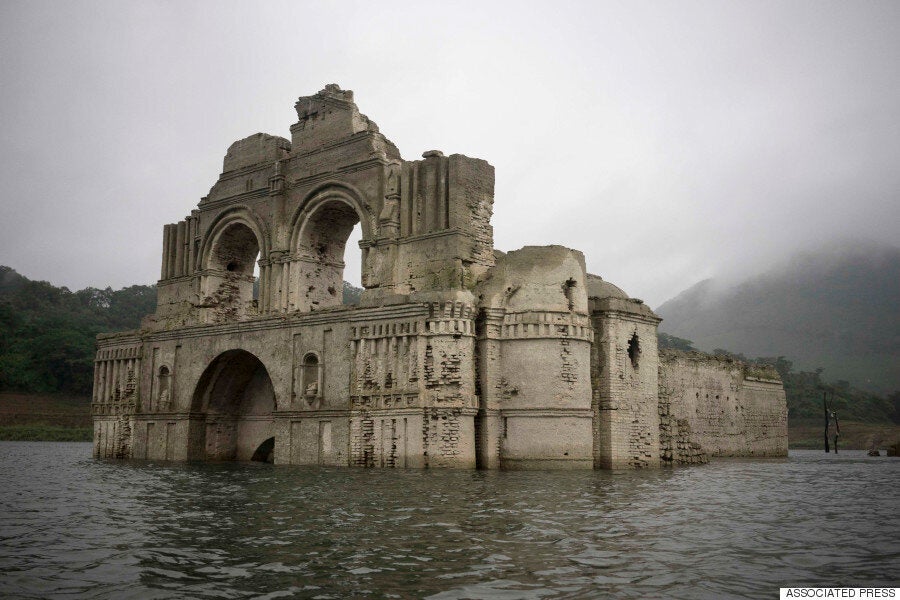 The church emerges eerily from the water
Architect Carlos Navarete, who worked with Mexican authorities on a report about the structure, said: "The church was abandoned due the big plagues of 1773-1776."
He added that it is thought to have been built around the same time as the nearby monastery of Tecpatan, founded in 1564.
According to the Associated Press, the church is 61 metres (183 feet) long and 14 metres (42 feet) wide, with walls rising 10 metres (30 feet). The bell tower reaches 16 metres (48 feet) above the ground.
But despite the structure's impressive size, it never attracted many worshippers.
Navarete said: "It was a church built thinking that this could be a great population centre, but it never achieved that.
"It probably never even had a dedicated priest, only receiving visits from those from Tecpatan."
An incredible set of images show the building looming out of the receding waters of the reservoir, in the southern Mexican state of Chiapas.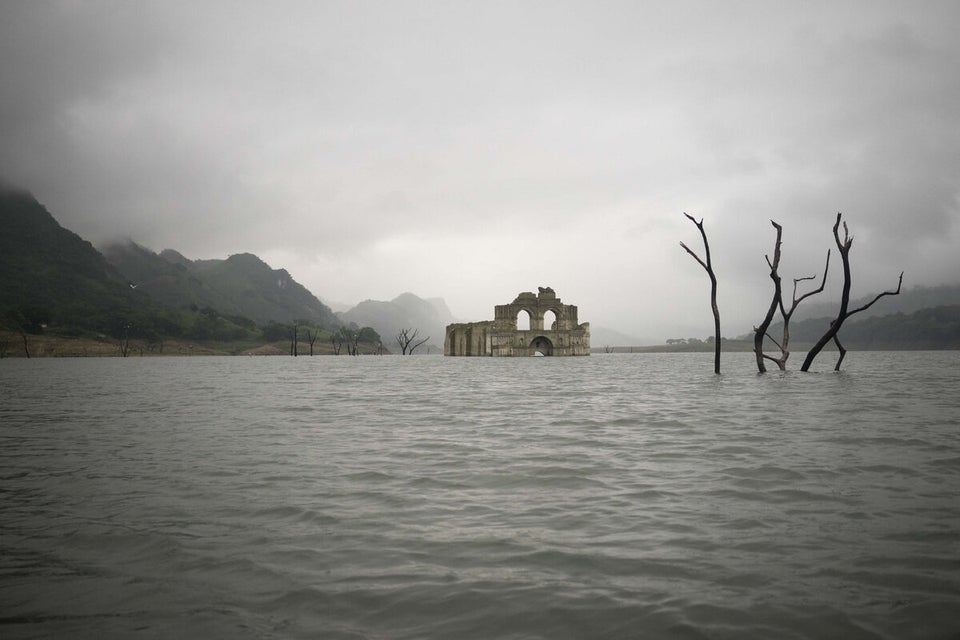 Church Emerges From Chiapas Reservoir
Popular in the Community