We're beginning to move closer towards the long-awaited release of the next 'Star Wars' film 'The Force Awakens', but the movie's just-released new poster has raised more questions than it's answered.
READ MORE:
Now that its release date has been confirmed, further publicity for the film is beginning to be released slowly but surely.
And on Sunday the movie's poster was unveiled to adoring fans online. But someone pretty important is missing.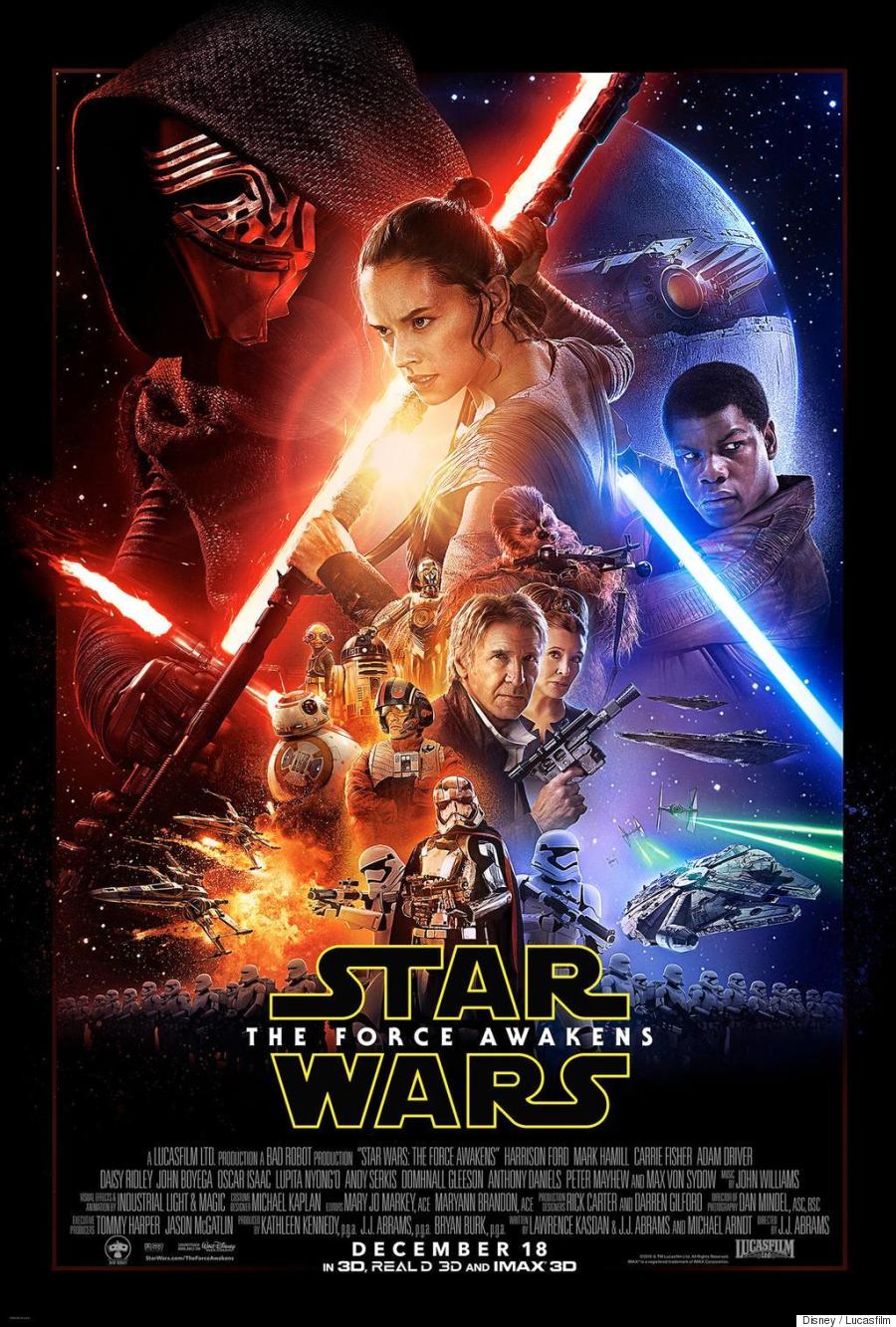 Star Wars tweeted the poster to the movie's followers on Twitter.
Luke Skywalker is nowhere to be seen.
The character's absence from the poster was spotted by eagle-eyed fans straight away.
.@starwars @HolocronKeeper oh man. No Luke but Leia, more Finn with Anakin lightsaber, and... Is that a ripoff Death Star?!

— Chase Dunnette (@dmaul53854) October 18, 2015
@starwars @espn No Luke ? Weird !

— Fanny-Wan Kenobi (@FannyWanKenobi) October 18, 2015
@starwars where's Luke

— zahrah (@purebIoodsirius) October 18, 2015
@starwars So........@HamillHimself gets second billing on the poster, but his image doesn't appear?! Very strange indeed!

— Phil Crocker (@crocker1972) October 18, 2015
.@starwars but where is Luke?! #TheForceAwakens

— Zach Van Norman (@TheZachVan) October 18, 2015
While rumours around the new film's plot reach fever pitch online, the new poster will serve to heighten speculation Skywalker, played by actor Mark Hamill, is somewhat sidelined in the action.
This follows his conspicuous absence from two previous trailers.
More details may well be revealed on Monday when a new version of the trailer is broadcast in the US.
But it's likely we'll have to wait until December to discover Skywalker's fate.
LIKE US ON FACEBOOK | FOLLOW US ON TWITTER