Arsenal midfielder Aaron Ramsey celebrated scoring the final goal in the Gunners' match against Watford with a tribute to his pregnant wife.
Ramsey's wife, Colleen, is 37 weeks pregnant with their first child.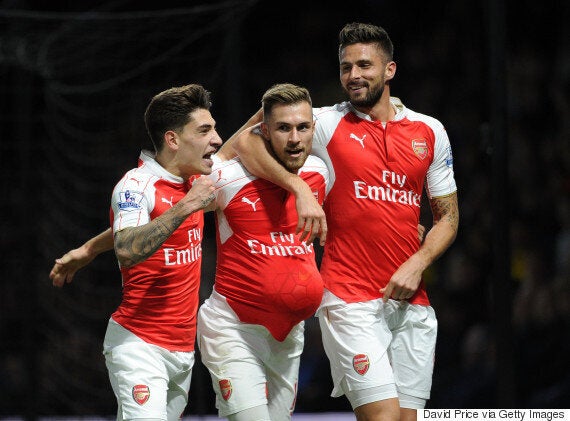 Aaron Ramsey (C) celebrates with Arsenal's defender Hector Bellerin and striker Olivier Giroud (R)
"It's a very exciting time for us."
Ramsey shoved the football underneath his shirt and sucked his thumb after he scored the Gunners' third goal in the 3-0 win.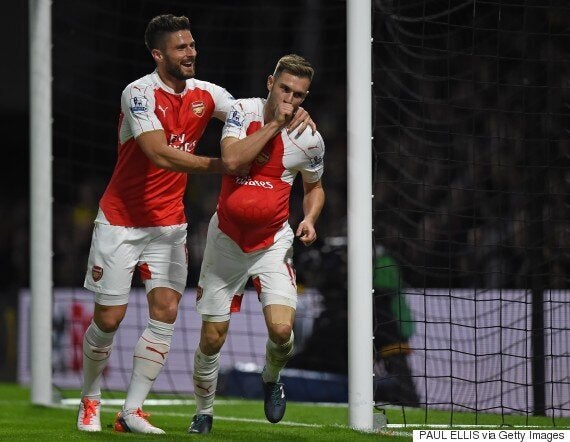 Aaron Ramsey (R) with Arsenal's striker Olivier Giroud (L)
This isn't the first time Ramsey has used a football as a makeshift baby bump.
After Scoring in Wales' 2-0 Euro 2015 qualifying win over Andora on 14 October, he shared the photo below with the caption: "Special goal for me tonight, only a few weeks to go..."
Ramsey's wife Colleen last treated fans to a peak of her bump six weeks ago, when she shared the photo below on Instagram: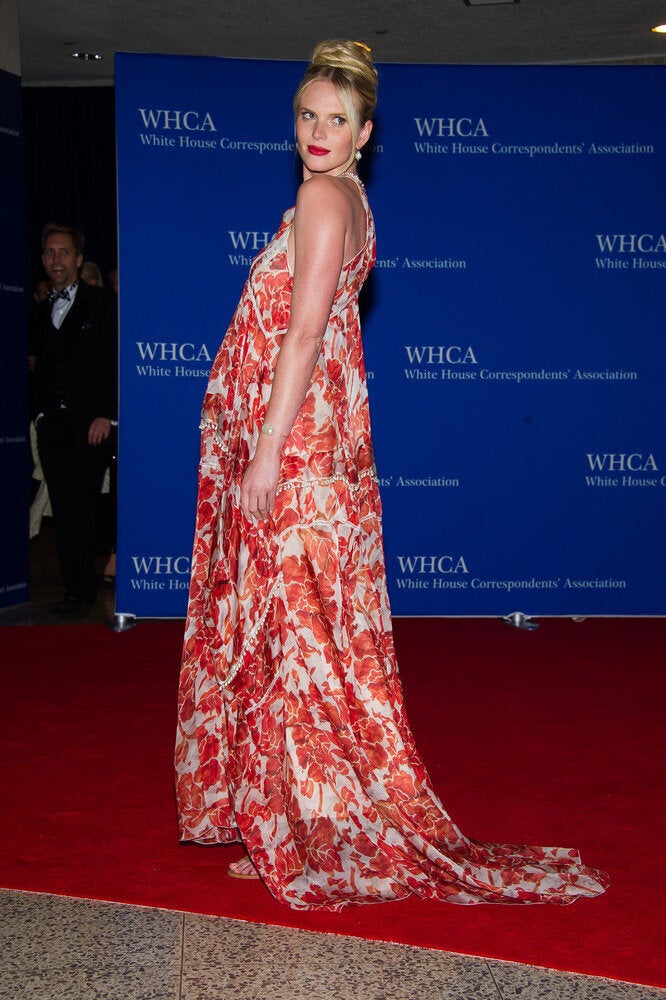 Pregnant Celebrities