Former All Black Mils Muliaina has spoken of his seven-month court hell after being wrongly accused of groping a woman.
Muliaina was on Monday cleared of grabbing a 19-year-old's bottom which was alleged to have happened on a Cardiff nightclub dance floor.
He was later arrested by police moments after a cup match and charged with sexual assault.
A judge heard the decision to prosecute the World Cup winner was "outrageous" and his legal team said the mistaken identity case should never have gone to court.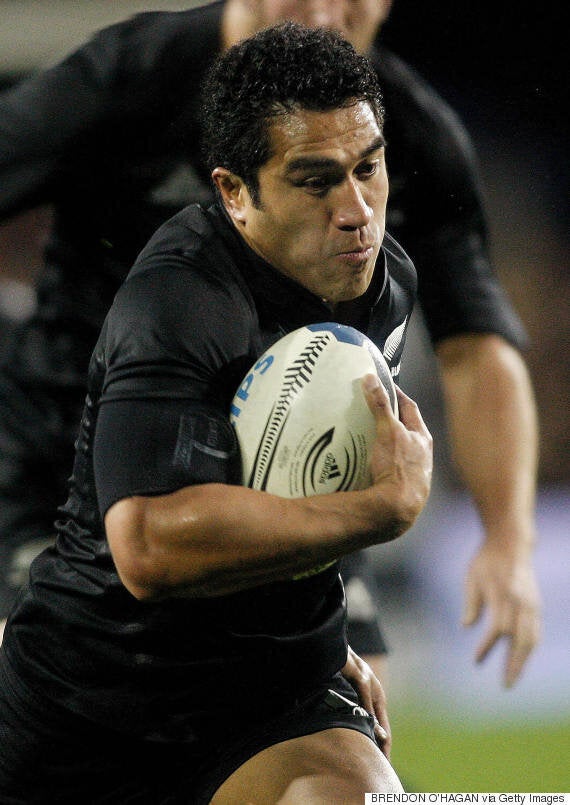 Former All Black Mills Muliaina has spoken out after a court case against him was dropped
The Crown Prosecution Service discontinued proceedings after deciding there was not enough evidence.
Muliaina, who played 100 internationals, said he was pleased the case had been closed, ending a difficult few months.
He said it was "incredibly frustrating" not being able to speak about the case. The circumstances of his arrest, Muliaina said, were also "difficult to understand".
Muliaina said: "I can still hold my head up high and, as the judge said, this is no stain on my character. I have always known that I did not do anything wrong.
"I don't even know the woman and I don't know what happened, but I wasn't the person who had done what she said had happened."
The police investigation began in March after a woman complained she had been groped while on a night out in the Welsh capital.
Muliaina, who was playing for Irish side Connacht at the time, had been in Cardiff playing in a league match against Cardiff Blues.
The following month, TV cameras showed Muliaina being led away by police following a European Challenge Cup quarter-final tie in Gloucester.
Muliaina denied any wrongdoing from the outset.
Defending counsel John Charles Rees QC said the prosecution case had been "wholly defective".
He told Judge Eleri Rees: "My client is a professional athlete whose reputation has been reduced while the complainant remains anonymous.
"The allegation was that her bottom had been fleetingly touched on a busy nightclub dancefloor.
"He has denied doing anything wrong from beginning to end."
Speaking outside to reporters afterwards, an emotional Muliaina - who now plays for Italian side Zebre - thanked his family, friends and fans for their support.
He added: "When I first found out the charges were going to be withdrawn I instantly thought of my son - he should have never have had to go through this.
"I'm looking forward to going back home and spending some time with him and wishing him a happy birthday."
Muliaina's solicitor, Matthew De Maid, said the defence would be applying for costs.
During his international career, Muliaina scored 33 tries in his 100 appearances and was part of the New Zealand side that won the Rugby World Cup in 2011, along with claiming the Tri-Nations crown on six occasions.
Muliaina left Connacht at the end of last season, and has since agreed a deal to play for Italian side Zebre, although he is yet to make his debut for the club.
Popular in the Community