A jilted bride saw past her heartbreak and threw her planned wedding feast for the benefit of her local homeless community instead.
Quinn Duane, 27, was due to tie the knot with Landon Dorup on Saturday in Sacramento.
But the groom-to-be called off the nuptials at the last moment.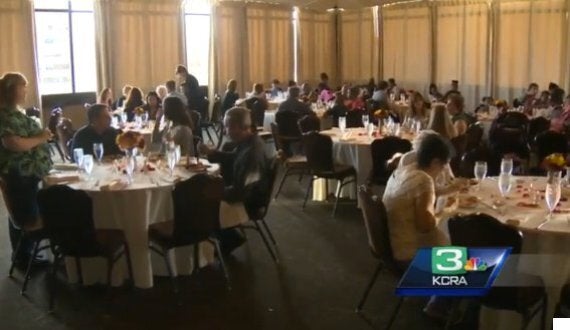 Nothing went to waste: 90 members of Sacramento's homeless community attended the wedding meal
Deposits had already been paid to Sacarmento's four-star Citizen Hotel and with more bills due to come, a cancellation would have seen food for 120 guests go to waste.
Among the 90 homeless visitors who did attend were Rashad Abdullah, his wife Erika Craycraft and their five children.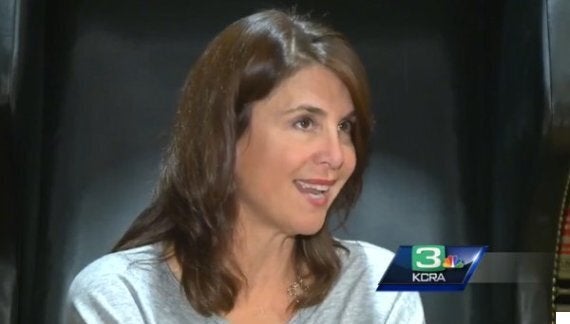 Kari Duane hosted the meal on behalf of her jilted daughter Quinn
Craycraft told the channel: "To lose out on something so important to yourself and then give it to someone else is really giving, really kind."
Quinn chose not to attend the meal, though she did leave on her pre-booked honeymoon with her mother to Belize shortly afterward.
The flowers from the ceremony were donated to local nursing homes.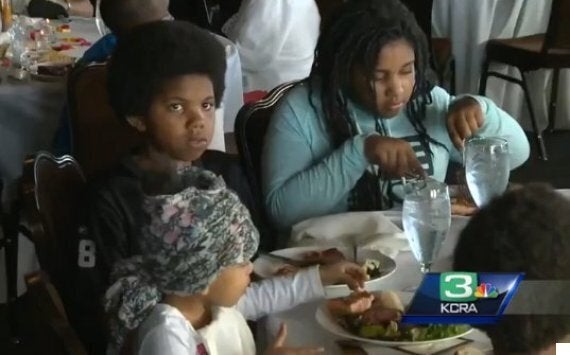 Tasty! The menu included gnocchi, salmon and sirloin
Related