Incredible drone footage has been released after a local news team revisited the site of the Tianjin disaster, capturing the scale of the clean-up effort.
The deadly blast left a sizable crater in the ground and aerial photos were released in August, showing the scale of the devastation alongside 8,000 mangled, melted cars.
Now in a revisited trip, the hole can be seen as local workers fight to drain it of the water inside, in an attempt to re-patch the ground.
Drone footage has been released of the site
The deadly blast occurred on 12 August when a fire began at a warehouse complex storing large amounts of hazardous chemicals. The disastrous explosions killed 165 people and left eight missing.
At the time of the incident, Chinese authorities ordered everyone within three kilometres of the warehouse to evacuate the area.
The disaster raised questions about corruption and government efficiency in China. Investigations into the blasts at the Ruihai International Logistics warehouses showed they were located closer to homes than permitted, and stored much more hazardous material than authorised, including 700 tons of highly toxic sodium cyanide.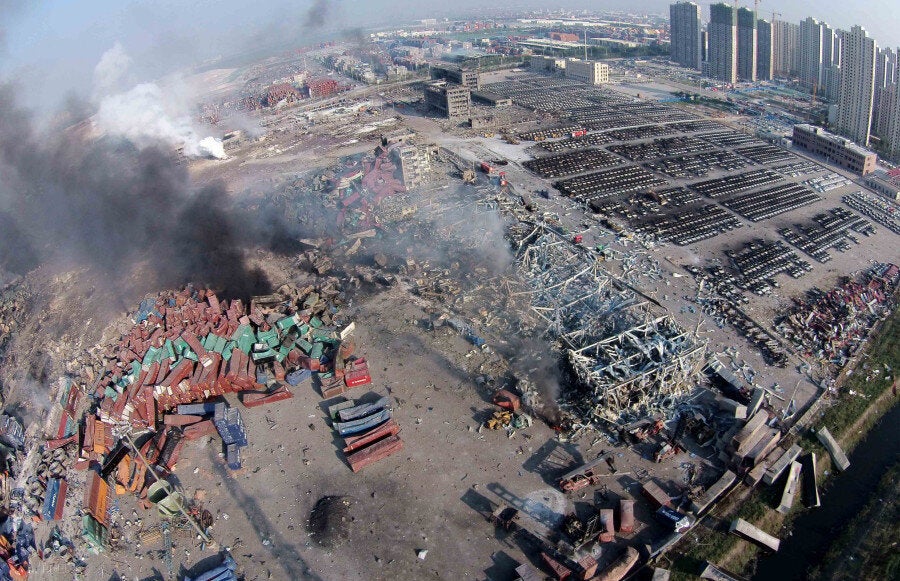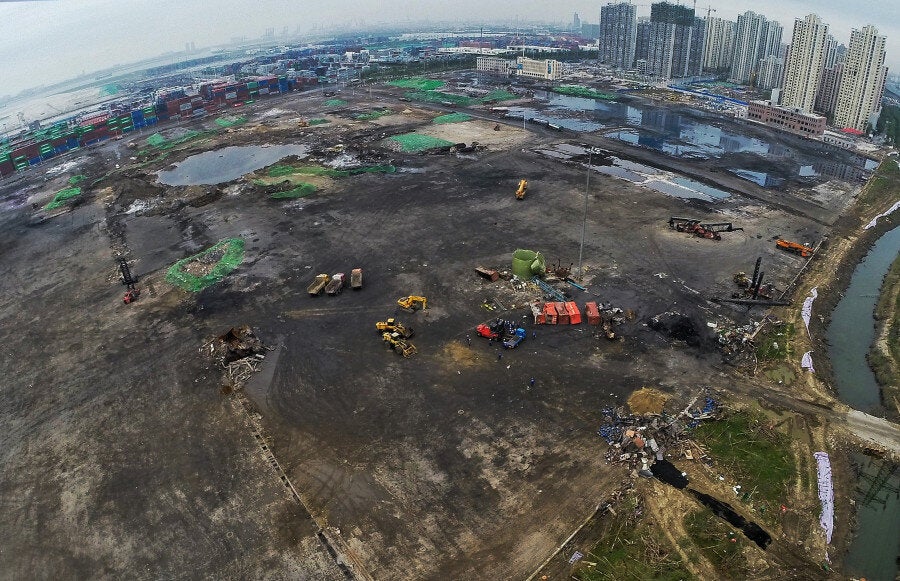 Earlier this month the port city was rocked by yet another warehouse blast, but no casualties were reported, local police said.
Tianjin had been ordered after the August blasts to perform thorough checks to eliminate workplace hazards, with a special focus on warehouses storing chemicals. The new blast underlines the challenges that China faces in ensuring workplace safety.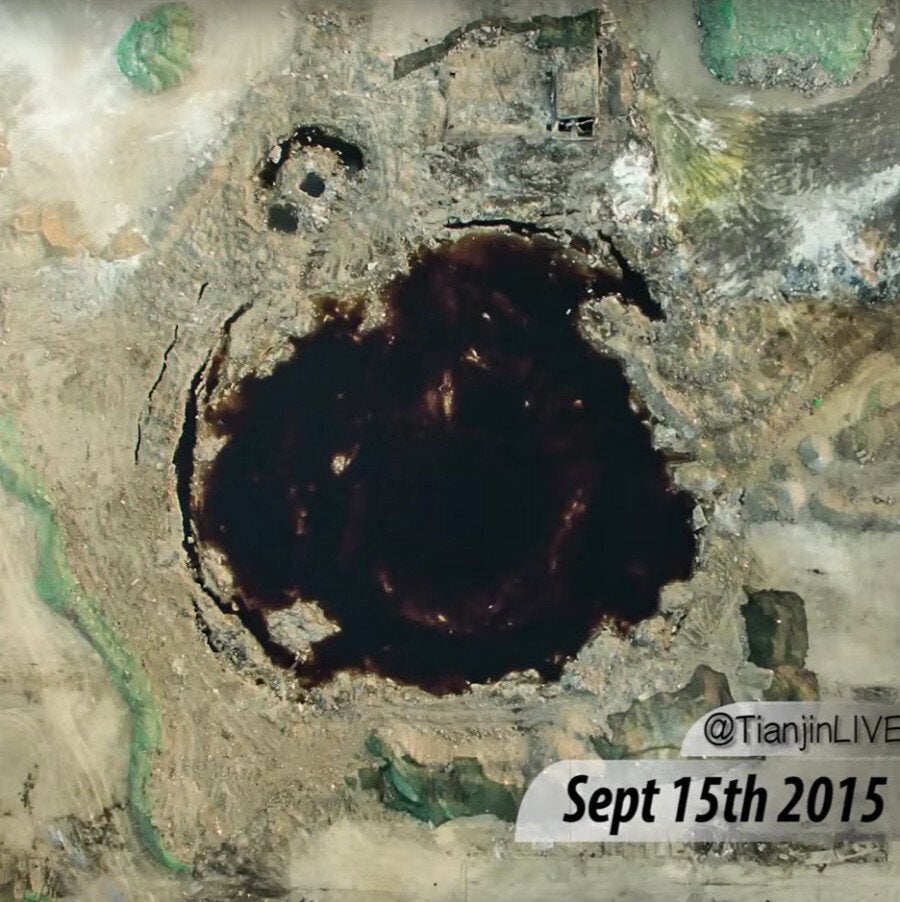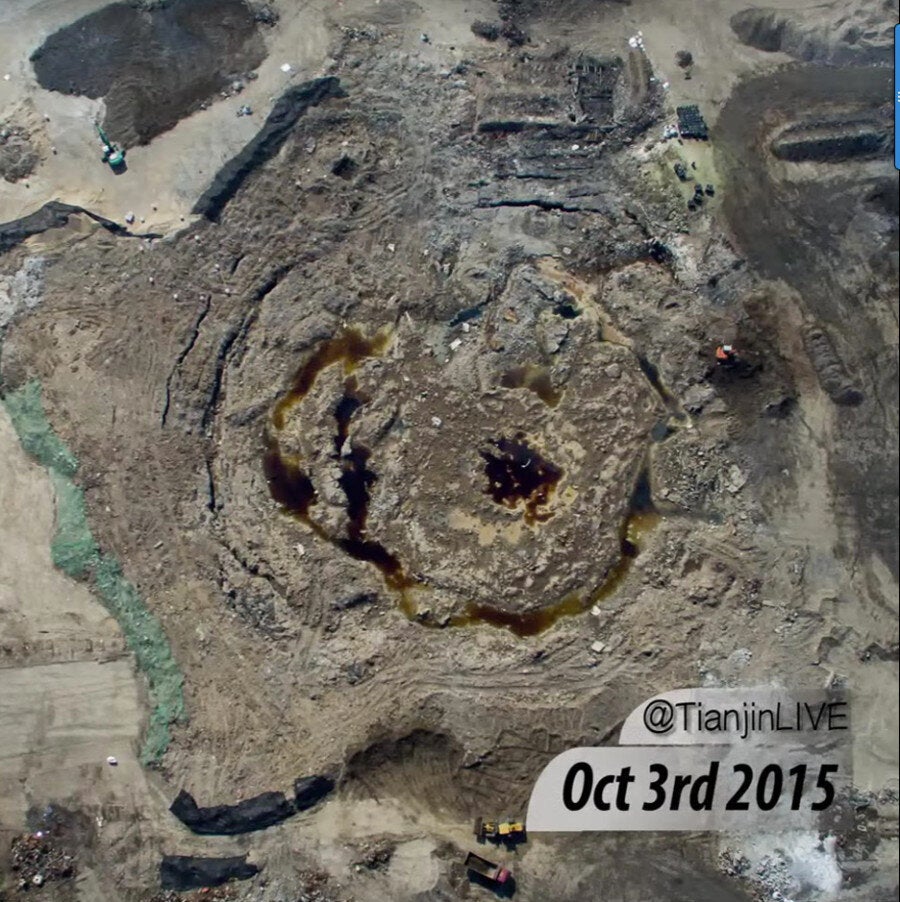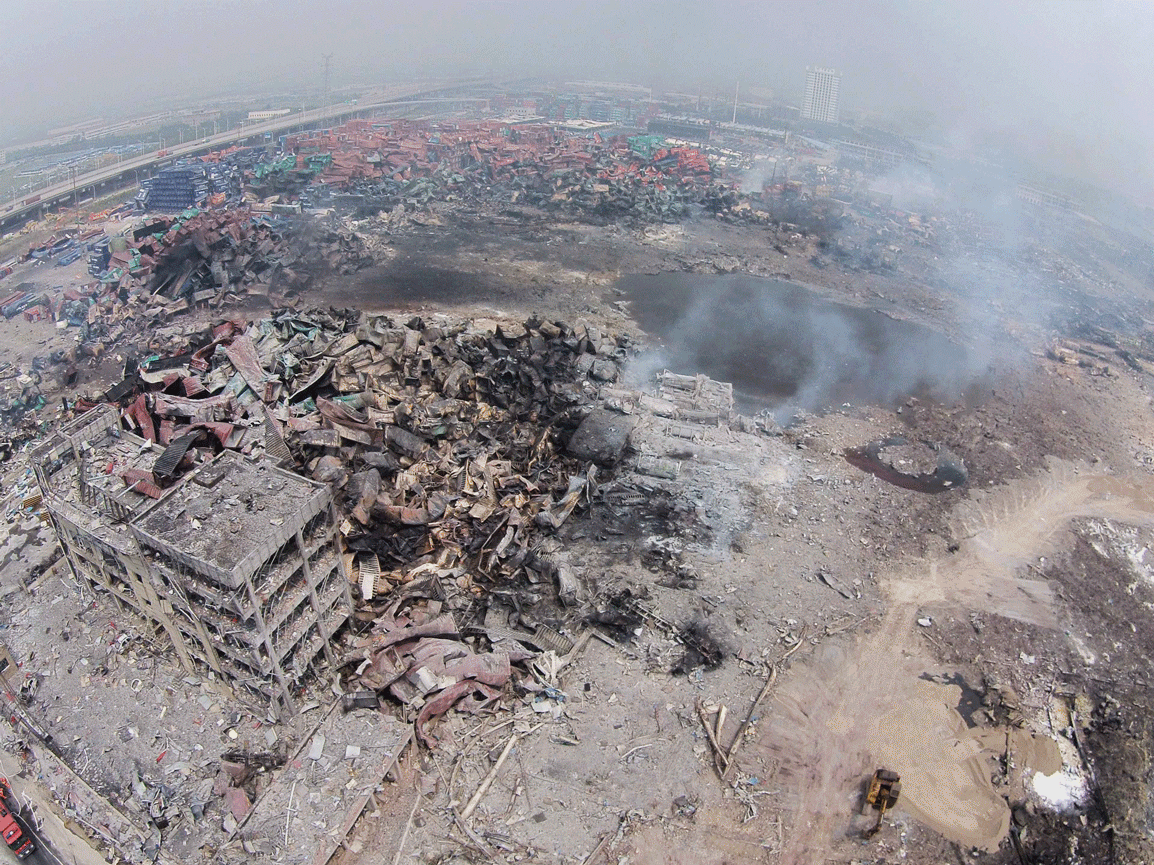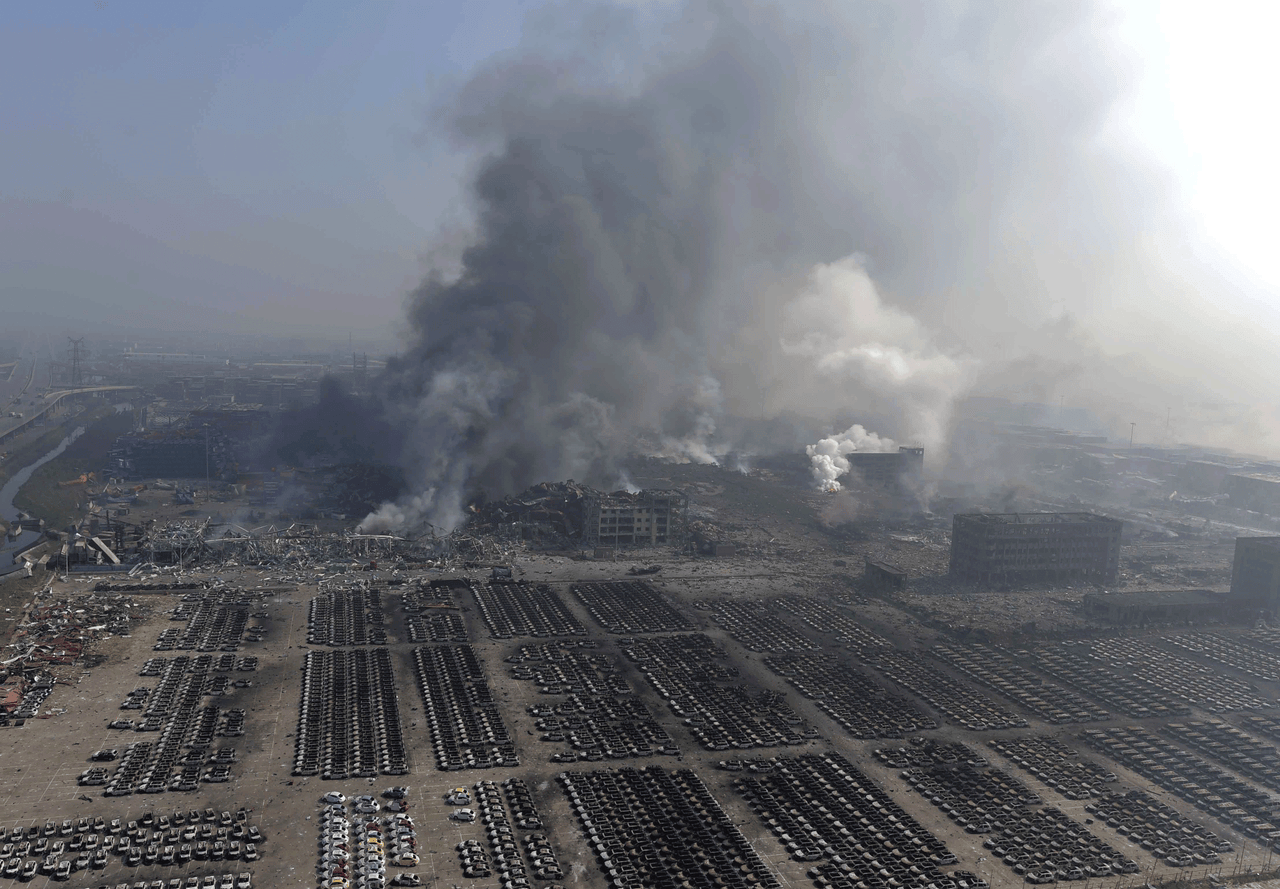 The magnitude of the original blasts was captured by the US Geological Survey which has equipment in Beijing (around 100 miles away), recording the Tianjin blasts at a magnitude of 2 or 3 on the Richter scale.
Tianjin, with a population of about 15 million, is one of the country's major ports.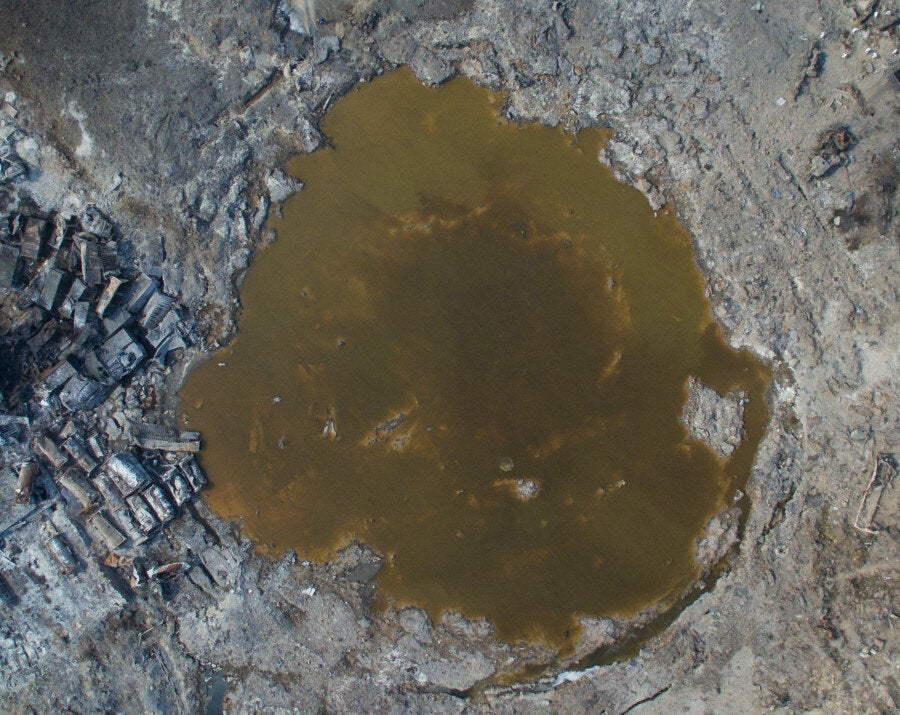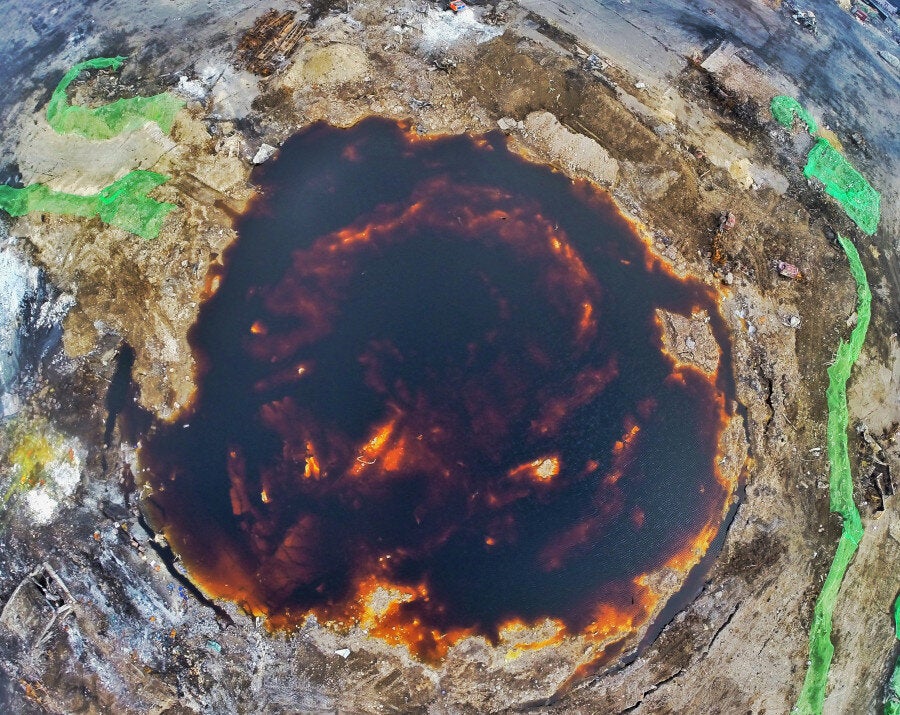 Pictures by Rex and Getty