The 'Britain's Got Talent' judge was standing in for regular presenter Holly Willoughby on the ITV daytime show, when she and Phil had a 'Lady And The Tramp' moment while hosting a cookery segment.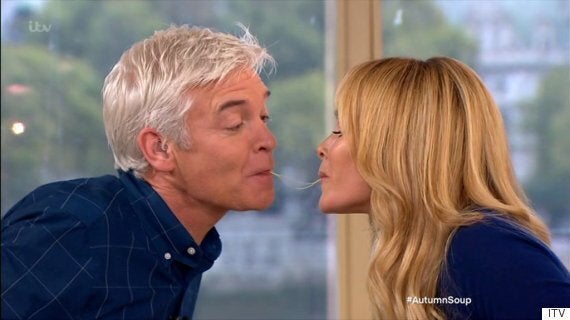 Phillip Schofield and Amanda Holden had a 'Lady And The Tramp' moment
As chef Phil Vickery explained how to do a warming spicy noodle soup for the colder autumn nights, the pair wasted no time in digging into a sample of the dish.
And as they picked up the same noodle, they began chomping their way down it until they met in the middle and kissed.
What would Holly say about Amanda getting her hands on her silver fox?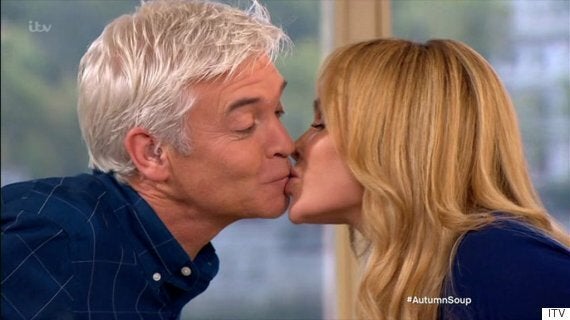 The pair ended up kissing as they chewed down the noodle
Amanda is fronting the show with Phil all week, having previously covered Holly's maternity leave from October last year, up until she returned to work in September.
"She has a faulty edit button and she forgets she's on the telly, which is enormously endearing and funny, but occasionally quite scary," he told Heat magazine.
"The great thing is she comes out with things. I'd look at her and think, 'I can't believe you've just said that.' Even I wouldn't say what she says sometimes and I often have one foot over the line. Sometimes nearly two."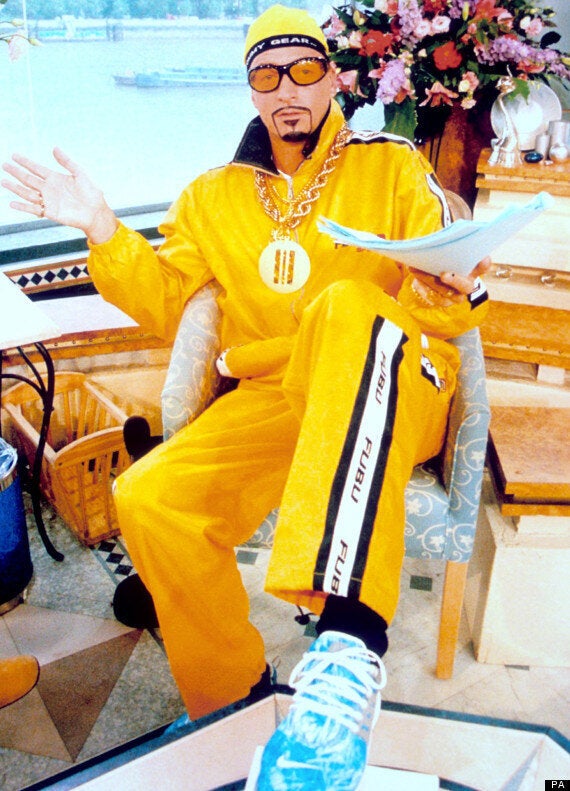 This Morning: Most Memorable Moments
Popular in the Community