Pre-general election television clippings have exposed Prime Minister David Cameron's "lies" about his party's proposal to reduce child tax credits.
During a special episode of BBC's Question Time, aired in April, presenter David Dimbleby asks: "There are some people that are worried about you cutting child tax credits, are you saying absolutely as a guarantee that you'd never have it?"
To which the Prime Minister responds: "First of all child tax credit we increased by 450 pounds..." Dimbleby interjects: "And it's not going to fall?" to which the PM replies: "Its not going to fall."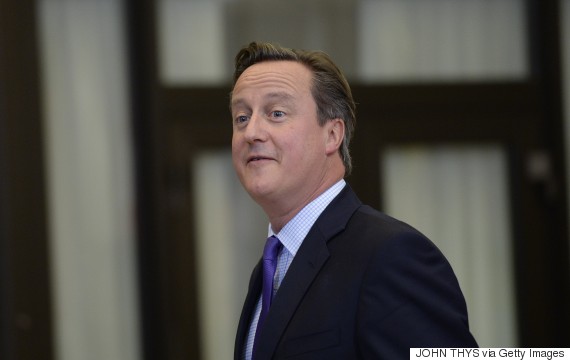 One video highlights David Cameron's pre-election denial of cutting child tax credits
Fast forward to October, the PM is shown in conversation with Andrew Marr stating: "No, of course we are making some changes to tax credits."
The video, which was posted onto Facebook by non-profit organisation 38 Degrees, comes in a week where the Prime Minister has faced intense pressure on his party's proposal to reduce child tax credits.
On Monday Labour MP Dawn Butler told the BBC's Daily Politics programme that while she was not allowed to accuse the Prime Minister of lying in the Commons, there was nothing to stop her doing on TV.
"[He] lied about taking away people's tax credits. He said he would not touch tax credits and yet still you are doing just that. You lied to the electorate," she said.
"David Cameron lied" @DawnButlerBrent "On the floor of the House I'm not allowed to say that... on your show I can"

October 19, 2015
On the same day, Shadow Chancellor John McDonnell also vowed that his party would reverse the tax credits cuts once it came into power.
Cameron's government is under pressure to abandon or soften the cuts from Labour and several Tory MPs who fear the effects they will have on working people.
The House of Commons Library estimated that the changes will lead to an average £1,300 cut in the annual income of around 3.2 million families, including 2.7 million families with 5.2 million children in them, if they come into effect as planned in April 2016.