All-round queen and 'How To Be A Bad Bitch' author Amber Rose has slammed GQ, criticising a section of text that ran alongside her recent cover interview and photoshoot.
Amber was less than delighted with the publication, and had no qualms about calling them out for their "ignorant shit" on Instagram.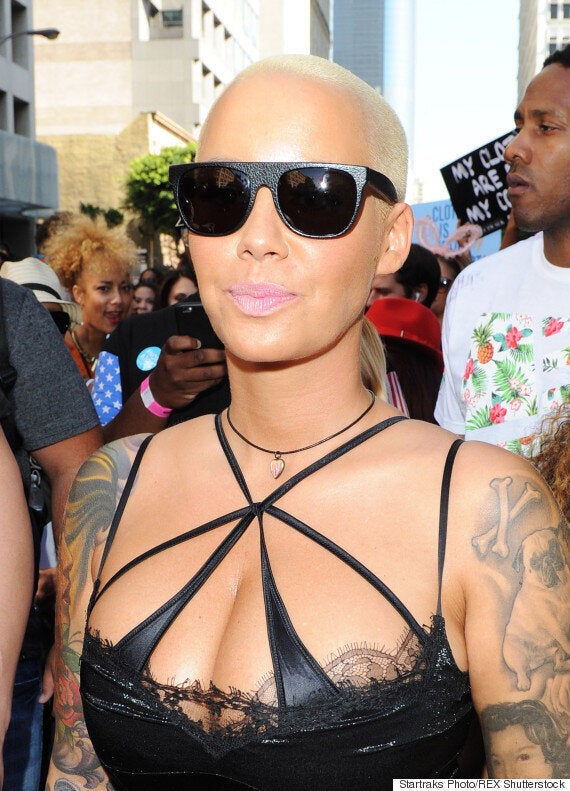 Next to a picture of their introduction to her interview, Amber wrote: "Really @gq??? I'm so much more then Kanye's Ex or Wiz's baby's mama. Damn, why the fuck did u guys reach out to me for this article and photoshoot? To dumb me down?
"I talked about feminism and my Slutwalk... Wtf nice title smh I expected so much more from u guys and I'm so disappointed."
"I was so excited to be featured in GQ not realizing I was shooting for a tabloid," she continued. "My slutwalk was for ignorant shit like this. Oh "Her beautiful dark twisted journey to the top"? Nice pun. Negative af. Thx for nothing."
The GQ passage in question, which can be seen in the snap above, reads:
"Amber Rose wrote the book on it. No, seriously: Kanye's infamous ex, Wiz Khalifa's baby mama, America's toughest bald babe since Sigourney Weaver in Alien 3, is about to publish a book of life lessons called How to Be a Bad Bitch. Like Amber herself, it's all heart. Unlike Amber, it's not that thick! The teen stripper turned megalomaniac muse spoke to Carrie Battan about her beautiful dark twisted journey to the top."
"And we constantly get called these names and now we just got to a point where we don't give a fuck and we're embracing all the slut shaming, all the name calling. And hoes be winning."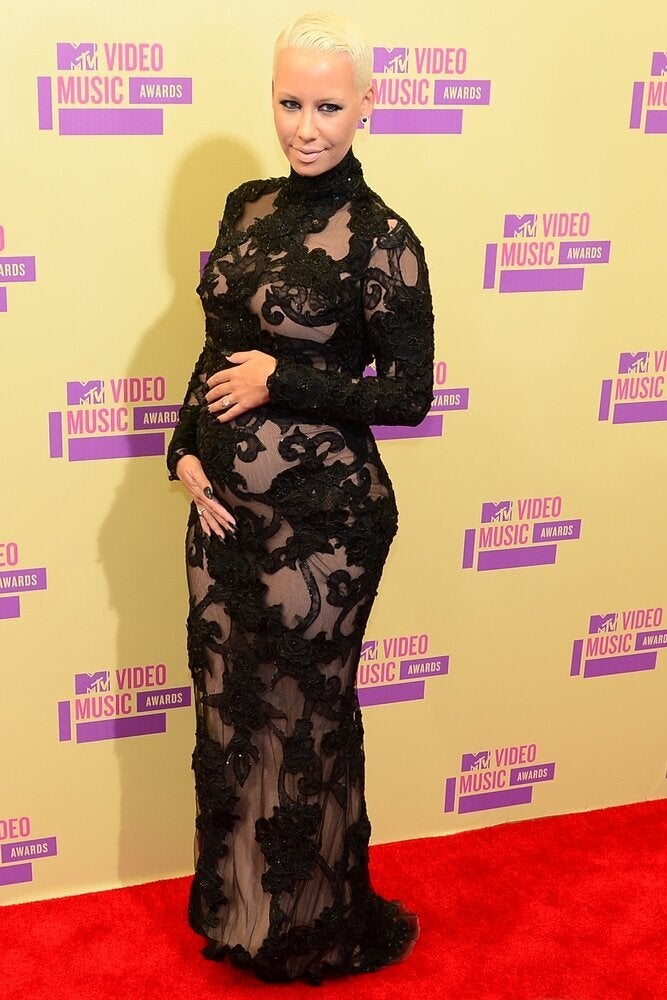 Amber Rose
Related