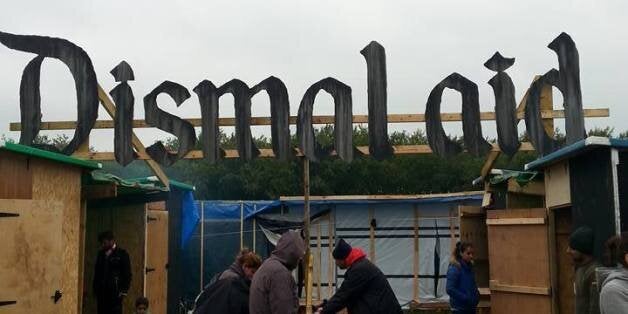 Part of Banksy's 'Dismalaid' refugee shelter in Calais was stolen to be sold on Ebay, it has been claimed.
News surfaced today that lettering from the famed sign, which signifies the entrance to an dystopian "bemusement park", was removed by unidentified onlookers.
They reportedly accused British street artist Banksy of capitalising on the plight of refugees, and hoped to cash-in themselves on the sought-after creation.
"They were saying, 'He's got all that money to help but he just wants publicity off the back of people here' - and they took down the sign as soon as the workers left the camp," a British aid worker told NBC.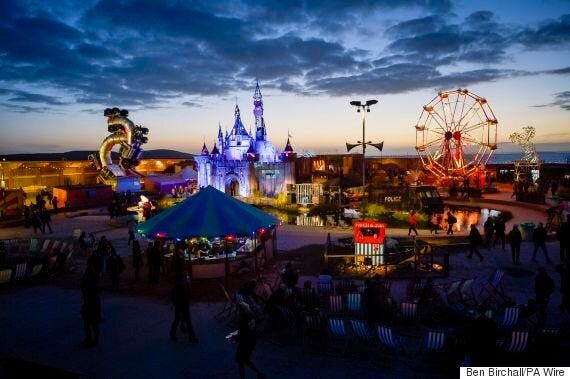 'Dismaland', pictured in Somerset, the night before it closed
"They were accusing Banksy of trying to glorify his own name, but I see that what he's doing is not meant to be seen on that level — he's just saying that what's being done for people here is dismal," McGrath said.
"He's trying to draw attention to the lack of help for people here. But they didn't see that, they just took the sign down."
The aid worker, from Mablethorpe in Lincolnshire, added: "I hear they're going to try and sell it on eBay, but they can't because I went and took an 'i'."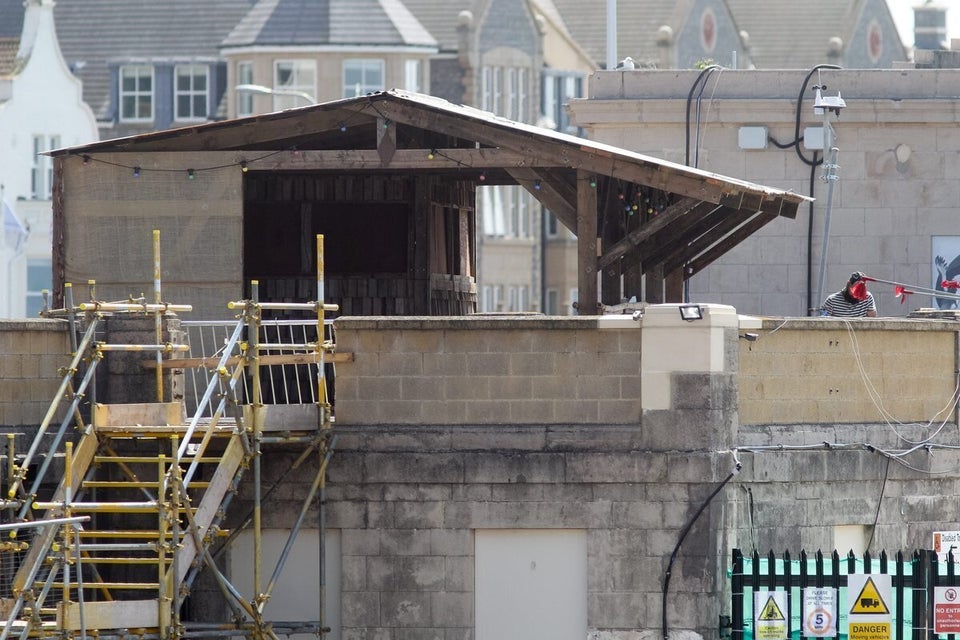 Underwraps: 'Banksy' at Weston-Super-Mare, Somerset
"If anyone wants to sell the sign to make a profit, they can't because I've got part of it."
The installation, which opened originally in Weston-Super-Mare, featured a fairytale castle, a boat pond full of asylum seekers, two juggernauts performing ballet and an anarchist training camp running classes in how to break into bus billboards.
Related