Ed Sheeran will be warming up to perform live, as a Brucie bonus for the fans attending the premiere of his concert film 'Jumpers For Goalposts' tonight in Leicester Square.
The film is a walk down memory lane for the many fans who attended Ed's record-breaking run of shows at Wembley Stadium back in July, and kicks off tonight with a special screening, to be beamed via satellite into cinemas from its London host.
Our clip above shows Ed in the back of a car musing on his day ahead, which involves playing "at Wembley... stadium, yep, don't say that a lot". And he shares a secret about his wishes for the last five years, while cutting into a fantastic guitar-shaped cake...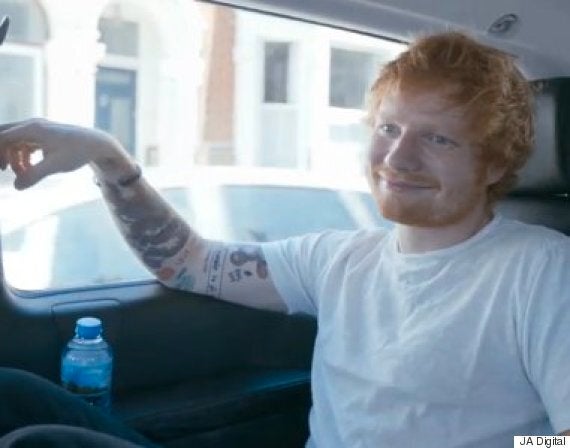 Ed muses on his day ahead, which involves playing to 80,000 at Wembley Stadium, as you do
The concert video will be a mixture of footage from Ed's 'x' tour shows at Wembley in the summer, where he played to 80,000 fans for three nights, giving them his biggest hits so far, including 'The A Team', 'Sing' and 'Thinking Out Loud', and even treated them to a surprise duet with Elton John.
Details of where you can see Ed Sheeran's concert film can be found here.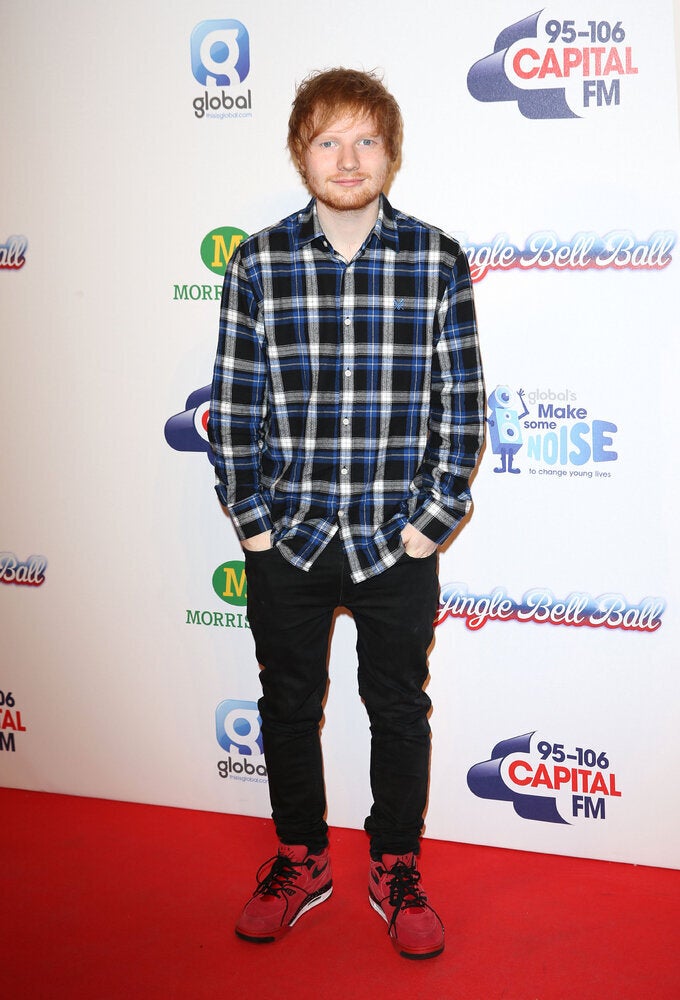 Ed Sheeran's 11 Most Lovable Moments
Popular in the Community