A father who hurled a Turkish migrant's walking frame off a bus after racially abusing him has apologised for his "monstrous" outburst and said he is "disgusted" with himself.
In a video of the incident Kashif Samuels, 25, can be heard calling the elderly man "a wanker", tells him to go back to Turkey, and makes obscene comments about the man's wife and daughter.
Samuels, who was on the bus with his two-year-old daughter, also threatens the man saying: "I'm gonna shove a pig's cock in your mouth. What's Allah gonna say about that?"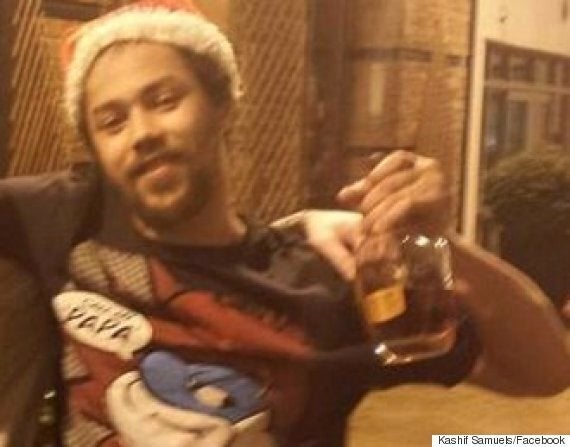 Kashif Samuels turned himself in after video emerged of him racially abusing an elderly Turkish man on a bus
In the three minute video recorded a week ago Samuels repeatedly tells the man "go back to Turkey", before continuing: "Oh no you can't go to Turkey can you because shit gets blown up there. That's why you're here, free benefits and a walker. That walker's gonna go flying when the bus stops."
The man gets off in Dalston and continues shouting and says to his victim "Fuck off, sit back down. You get up again and I'll slap you silly." He then grabs the man's walking frame and hurls it down the street.
Samuels, a trained chef who is currently jobless, reportedly handed himself in to police hours after footage of his his racist tirade on the Tottenham bus service was circulated online.
On Wednesday, he pled guilty to a charge of committing a racially or religiously aggravated public order offence.
The Tottenham resident told the Evening Standard he "lost it" when the pensioner refused to move his walking frame from the pushchair area after a mother boarded with a pram.
Samuels told the newspaper: "That is not the person I want my daughter to see growing up as her father.
"She is going to look at that video [online] one day and I can only hope she looks at it and says 'that is not the man I know.'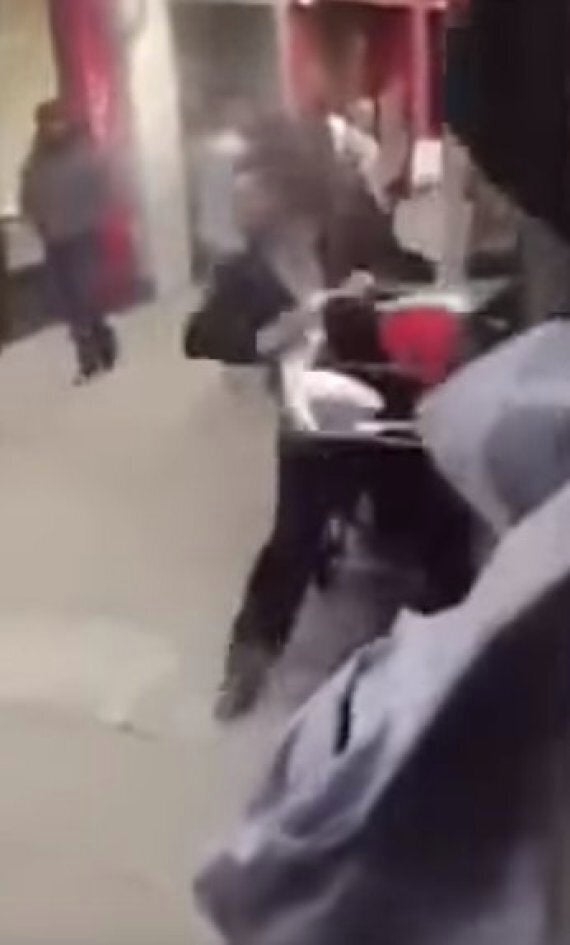 Samuels can be seen thrown the man's walking frame off the bus in Tottenham
"I will only be honest with her and say I lost my temper and said disgusting things. I would never want hear that out of her mouth."
Samuels went on to say that he does not "want to be that person" and vowed to change "from today". He said he was seeking help to deal with his anger issues and was not shying away from what happened.
He told the Standard: "I am disgusted when I watch it back. I watch it again and again because I need to see it.
"I offer my apologies to everybody who witnesses it online, everyone on the bus and my friends and family who are having to deal with the backlash."
Samuels said that many of his Muslim friends had been horrified by his "monstrous and disgusting" behaviour, actions he said he thought he was not capable of: "I would never have thought of myself as a racist. I have been a victim of racist abuse my whole life."
Samuels is due to be sentenced at Highbury Corner Magistrates' Court on November 5.
Popular in the Community