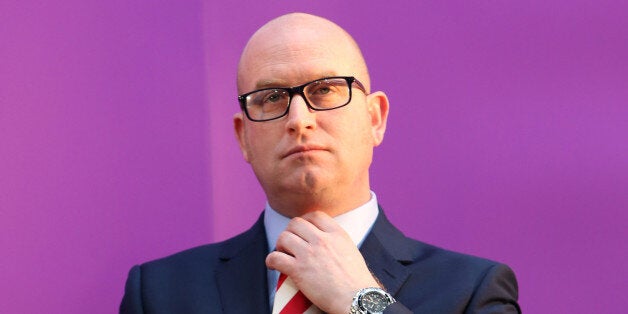 Ukip Deputy Leader Paul Nuttall says he will be "highly, highly involved" in the Oldham West by-election as the party seeks to capitalise on it's growth in the North.
The MEP, who unsuccessfully contested the neighbouring constituency of Oldham East in a 2011 by-election, today told The Huffington Post UK he was undecided on whether to stand in upcoming vote.
At the General Election in May, Mr Meacher increased his majority from 9,352 to 14,738 in the seat.
However, Ukip saw it's share of the vote go up by 17 per cent – leaping from fifth place in 2010 to second this year.
Speaking today about whether he would Ukip's candidate in the by-election, Mr Nuttall said: "No decision has been made. Being a north-west MEP and being involved in Ukip in the North, of course this will be a by-election I will be heavily involved in some capacity or another."
Referring to the 2011 by-election in Oldham East, in which Mr Nuttall came fourth with just 2,029 votes, the MEP said: "I have stood in Oldham before.
"My knowledge of the area will be invaluable in some capacity. I will be highly, highly involved."
He added: "Would I like to be the candidate? I haven't made my mind up."
When asked if party leader Nigel Farage could stand Mr Nuttall said: "Mr Farage will not be the candidate in this by-election."
The by-election, the date of which is yet to be set, will be the first major electoral test for Labour since Jeremy Corbyn became leader in September.
Despite having a healthy majority, the party could find itself struggling to retain the seat if the turn-out is low and Ukip run a targeted ground campaign.
Last October, the anti-EU party came within 617 votes of winning one of Oldham West's neighbouring constituencies: Heywood and Middleton.
On a turn-out of just 36 per cent Ukip candidate John Bickley secured 11,016 votes – a 36.1 per cent increase on the party's 2010 showing.
Ukip has seen a growth of support in the north of England, particularly in Labour-held seats.
In the General Election the party came second in 125 constituencies across the country, but only secured one MP – Douglas Carswell in Clacton, Essex.
Related