A row has broken out between the Metropolitan Police and Theresa May over the use stop and search and the force's lack of racial diversity.
On Thursday, the Home Secretary said London's police force was wrong to suggest scaling back stop and search, which is used disproportionately on non-whites, had led to a spike in knife crime, describing it as a "knee-jerk reaction on the back of a false link".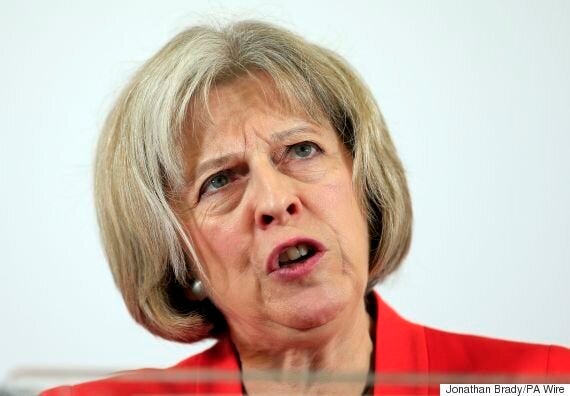 Theresa May accused the Met of having a 'knee jerk reaction' to the reining in of stop and search
The comment was made in a speech given to the Black Police Officers Association, in which she said British policing was still too male and white, calling its efforts to be more diverse "not good enough".
But the Met hit back, saying the Home Office "appears to have misunderstood to recent rises in knife crime and our future intentions".
In a statement, the force said: "There has been no knee-jerk reaction nor will there be.
"What there has been is a disturbing increase in the number of murders and stabbings, often with young black men the victims.
"It was only right that [the force] acknowledged what has been suggested anecdotally - that the reduction in stop and search may have reduced the deterrent to carrying knives."
Mrs May has been vocal in condemning the racial disparity in stop and search, warning on Thursday that its misuse "wastes valuable police time, and it damages the relationship between communities and the police".
The Met cited a recent survey that found 72 percent of Londoners felt police use of stop and search was fair.
BBC Home Affairs correspondent Dominic Casciani said the force's comments met "the definition of a mighty row".
The force also warned it would not "properly represent London's diversity for many, many years", a reference to Commissioner Sir Bernard Hogan Howe's clashes with the government over whether it can be allowed to impose quotas for recruiting a certain amount of black and minority ethnic officers, something that would require a change in the law, which the Home Office opposes.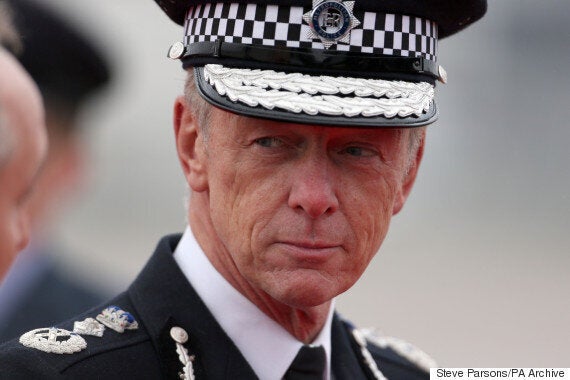 Sir Bernard Hogan-Howe has backed a chance in the law to allow more recruitment of non-white officers
It continued: "We have stated very publicly that despite doing all we can within the current legislative framework, we will not be able to achieve a workforce that properly represents London's diversity for many, many years.
"It will take more time still for the officers we can recruit to gain promotion so that the necessary change is seen at all levels of the service.
"Nevertheless, we are determined to do all we can to continue to support all officers serving London now, and in the future, to achieve their full potential."
Police chiefs have been vocal about the operational need for a workforce that reflects the makeup of our communities because we understand the benefits of a diverse workforce in creating better cohesion with the public that we serve," Chief Constable Giles York, the workforce lead with the National Police Chiefs Council, said.
"There's much more to do and, with reduced budgets constraining recruitment, it is difficult to move at the pace we need to."