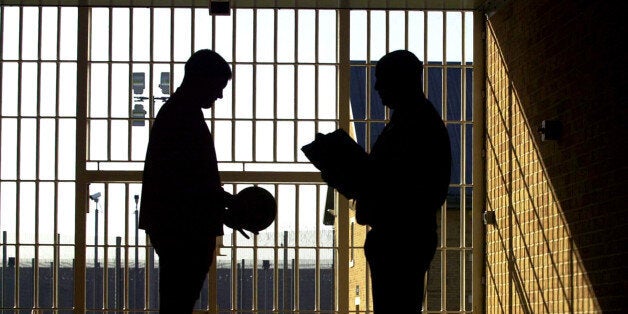 Isolation is often used in youth offender institutions, secure training centres and secure children's homes - known collectively as the youth justice secure estate - as a method for maintaining order and safety where violence between young offenders is commonplace. However the 'Unlocking Potential' report notes "the risks to the mental health of this highly vulnerable group are clear".
Children assessed as a suicide risk are nearly 50% more likely to be isolated, the report found.
Children who experience isolation in prisons and secure children's homes are more likely to do so more than once, with young offender institutions making "quite frequent use of cellular confinement".
The report, conducted by commissioner Anne Longfield, said it raised "troubling questions" as to whether the current system is capable of adequately safeguarding imprisoned children, educating them and ensuring they are reintegrated into mainstream society.
"There is a concern that this might impact on rates of repeated imprisonment, which in turn increases risks to society and represents a waste of young people's potential and of public funds," the report added.
Black and mixed heritage children are three times as likely to experience isolation, while those with a disability are two thirds more likely to be isolated.
"Once you're in your cell for so long you're over-thinking, you can stress out; some people get upset and then that can affect them. If there was more to keep us occupied like us coming out more, us doing more activities it would cause less problems as well as in arguments because when you're in a cell for long and you come out for that hour, people are well stressed! That's how it causes problems. Cause if they give us more to keep us occupied I think there'd be less problems like that."

- Child in Young Offender Institution
Longfield is now urging justice secretary Michael Gove to replace large children's prisons with smaller units, and called for an end to solitary confinement.
"When children are kept in isolation their education is disrupted and it is far harder to reintegrate them into society once they have served their sentences," she said.
"The justice secretary needs to take note of this report and consider replacing large children's prisons with small secure units.
"These may be more expensive to run in the short term because they require a higher adult-to-child ratio but would be cost-effective if they help to keep young people out of trouble in the future."
A Ministry of Justice spokesman said: "We are clear that children should only be segregated as a last resort, under careful control and regular review, where they are putting themselves and others at risk.
"The secretary of state has commissioned a review of the youth justice system which will report next year."
Jenny Chapman MP, Labour's Shadow Justice Minister, said the report painted a "deeply disturbing" picture of understaffed institutes.
"It is deeply worrying that children from a black or mixed-heritage background, children with disabilities, and those under the care of local authorities are particularly likely to experience isolation.
"Young offenders spending all days in their cells or being segregated without access to education or purposeful activity is unlikely to lead to rehabilitation.
"Ministers should urgently focus on tackling the overcrowded conditions in our prisons that hinder rehabilitation and on developing a single definition of isolation for use across the estate."
Related