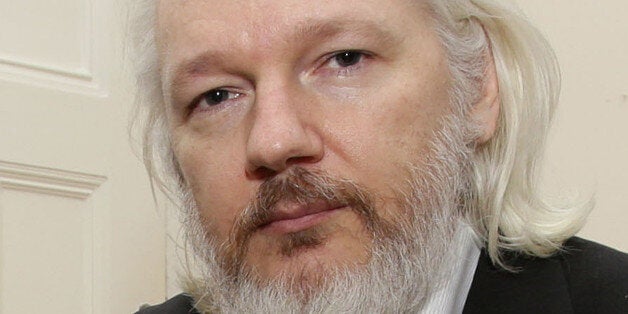 The Cambridge University debating society is to host Julian Assange despite a fall-out over the invitation to the WikiLeaks founder.
Mr Assange is scheduled to appear before the 200-year-old student-led Cambridge Union society by video-link next month.
The union decided to hold a vote over the decision to host the controversial campaigner, who has been living in the embassy of Ecuador in London since 2013 following accusations of sexual offences in Sweden.
The move led to the resignation of Helen Dallas, the society's women's officer for the current term.
But union president Oliver Mosley announced on Friday that Mr Assange will appear on November 11 after 77% of members voted in favour.
Mr Mosley said: "With record turnout, they have clearly stated that they believe the union should host Assange.
"The unique nature of this situation means that this does not set a precedent for future invitations, but this matter has now been decided.
"The format of the coming event will be announced closer to the time, and the union will ensure that it can act as a platform for those that wish to criticise or question, as has been the case so many times in the past. "
She continued: "And all of [the union members] have been let down by this invitation. Because Julian Assange is not interesting.. There is nothing new to be said that cannot already be found in his YouTube videos or his most recent appearance at the Oxford Union in 2013.
"I believe that this invitation is a sign of weakness. By inviting Assange, the Union reveals its inability to attract new, provocative, diverse speakers. It demonstrates its skewed priorities which have, for years, alienated women and minorities. It undoes the work of the many trying to improve it at a fragile time in which the institution is trying to be more open to women."
Mr Assange previously addressed the Cambridge Union in 2011 but journalists were barred from that event on the basis it is a private members' club.
Speaking at the time, the then president Lauren Davidson said: ''We create intimate settings and many speakers accept our invitations on the basis that they can speak frankly and personally to a contained group of union members.
''A lack of press presence is our default position, as opposed to the other way around.''
It is not yet clear whether journalists will be able to attend the latest event.
Popular in the Community