TalkTalk have confirmed receipt of a ransom note seeking payment from someone who is claiming responsibility for a security attack that could expose the personal details of four million people around the UK to cyber criminals.
A spokesperson for the company told The Huffington Post UK: "We can confirm that we were contacted by someone claiming to be responsible and seeking payment."
Due to the matter being a subject of criminal investigation, TalkTalk refused to divulge any more information about the nature of the ransom note and the sum of money requested.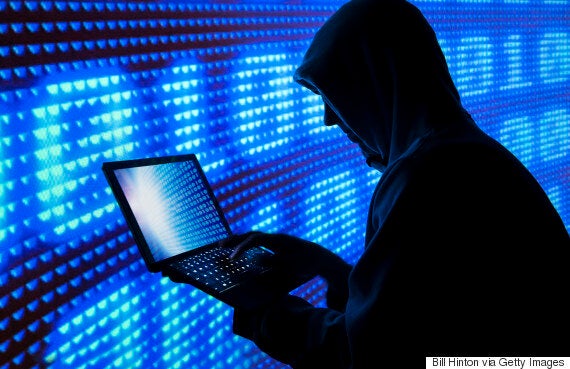 An "Islamic cyber jihadi" group claimed responsibility for the security breach, which potentially affected TalkTalk's four million customers, via a message posted to the Pastebin website.
However, there is no information yet about the contents of the note and whether it is linked to the online message posted by the "jihadi hackers."
The Metropolitan Police have said in a statement: "There have been no arrests and enquiries are ongoing."
"We are aware of speculation regarding alleged perpetrators; this investigation remains at an early stage; a full assessment of the alleged data theft is ongoing," Detective Superintendent, Jayne Snellgrove of the Cyber Crime Unit said.
Earlier today, Adrian Culley, a former detective in the Met's cyber crime unit, pointed to the Islamic jihadi group as the potential perpetrators of the attack.
Speaking to Speaking to the BBC Radio 4's Today programme he said: "They are claiming to be from Soviet Russia and be an Islamic cyber jihadi group.
"They have posted on to Pastebin information that appears to be TalkTalk customer private information."
"We Have adapted To The Security measures Of The Web...We Cannot Be Stopped. We have made our tracks untraceable through onion routing, encrypted chat messages, private key emails, hacked servers. We will teach our children to use the web for Allah.. Your hands will be covered in blood.. judgement day is soon ....one childrens name is Mohammed. Your women are being taken over by us. Your children are being killed by us for being shit on earth."
This is third cyber attack to affect site in the last eight months, with "hackers" targeting customer sensitive information including names, addresses, date of births and telephone numbers.
TalkTalk boss Dido Harding, who was also on BBC Radio 4's Today programme admitted that she was not sure if the data had been encrypted, essentially exposing all of the above details to cyber criminals.
"I am, in a sense, saying that there is a risk that all of our customers' personal data has been accessed and therefore we are taking that very seriously and looking to make sure that we can help our customers protect themselves if that data has been stolen," she said.
She added: "Yes, I''m sorry but that is exactly why I am on the airwaves this morning saying all of this, why we are giving all of our customers free credit monitoring for the course of the next years so that they can monitor if criminals are using that information to try and impersonate their identity."