A chorus of women including MP Louise Haigh and celebrity Bianca Jagger have hit back at claims by a leading female scientist that women are opposed to fracking because they "don't understand" it.
Averil Macdonald, who is the emeritus professor of science engagement at the University of Reading, told The Times: "Not only do [women] show more of a concern about fracking, they also know that they don't know and they don't understand."
Macdonald, who is also the chairwoman of UK Onshore Oil and Gas, said that was because women "frequently" haven't had very much in the way of a science education and may well have dropped the subject at 16.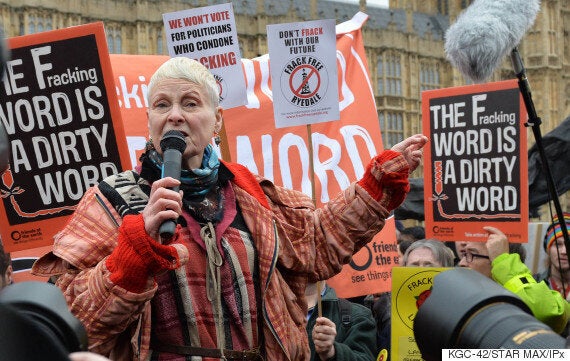 A leading female scientist says women don't understand fracking; Vivienne Westwood is pictured above at an anti-fracking rally at Old Palace Yard in Westminster, London
She went on to say: "They are concerned because they don't want to be taking [something] on trust. And that's actually entirely reasonable."
Macdonald's assertions have not gone down well.
Macdonald's claims are backed by research which has shown that men are nearly twice as likely to support fracking. According to a survey by the University of Nottingham, 31.5% of women believe that shale gas exploration should be allowed in the UK compared with 58% of men.
The study also revealed that women are much less likely than men to know which fossil fuel is produced by fracking with 85 per cent of men correctly identifying shale gas compared to 65% of women.
Macdonald is the new champion of the shale gas industry and is leading a push to convince women that the process is safe and will benefit the UK economy, as well as meeting climate change targets.
The professor, who is a board member of Women in Science and Engineering, said that women were more likely to form opinions based on "feel" and "gut reaction" and simply showing them more facts was not enough to change their minds about fracking.
Men had been persuaded, Macdonald said, because "an awful lot of facts" had been put forward.
She told The Times: "[Men] will say, 'fair enough, understand'. But women, for whatever reason, have not been persuaded by the facts. More facts are not going to make any difference.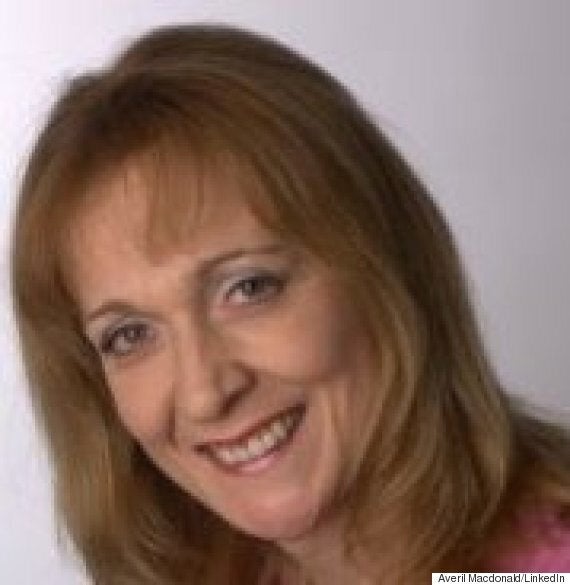 Professor Averil Macdonald is leading a campaign to convince women that fracking is safe
"What we have got to do is understand the gut reaction, the feel. The dialogue is more important than the dissemination of facts."
Professor Macdonald said that the instinct in women to protect children from threats helped explain the gap.
Popular in the Community