A Labour backbencher has said he will try to oust Jeremy Corbyn as leader, to give more prominent colleagues a chance, if the party flops in May's elections.
Simon Danczuk, one of the left-winger's most vocal internal critics who supported Liz Kendall in the leadership election, said he would seek to stand as a "stalking horse" to force a contest.
He said his aim would be to open the door to colleagues such as Chuka Umunna, Dan Jarvis and Emma Reynolds to mount a challenge and "give us some chance of winning the next general election", The Press Association reports.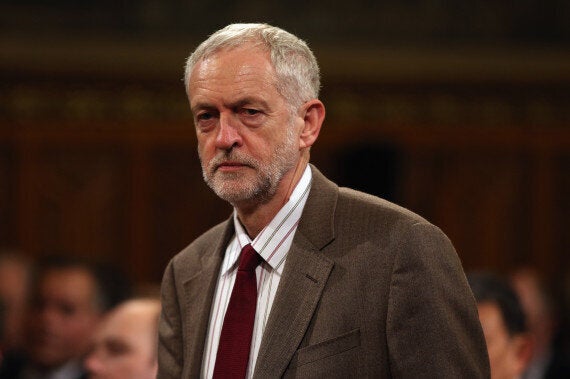 Jeremy Corbyn (above) will be challenged by Simon Danczuk (below) if the party performs badly in May's local and devolved election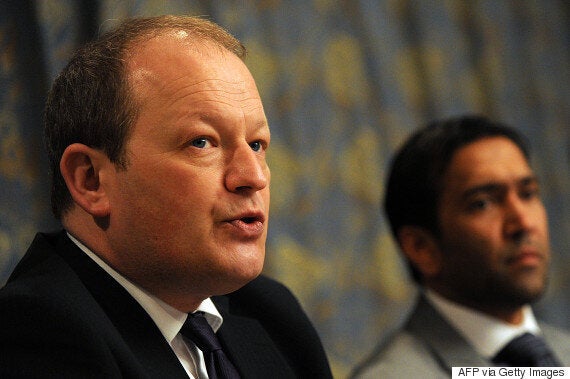 But any challenger would face a stiff test given the dramatic margin of Mr Corbyn's victory in September, especially among the tens of thousands of new party recruits enthused by his anti-austerity message.
The Rochdale MP - who would have to secure the backing of 46 of the party's 231 MPs - told the Mail on Sunday: "If the results for Labour in May are as dire as we all fear, then yes I would be prepared to stand as a stalking horse against Jeremy Corbyn.
"My only intention is to secure a better leader for the Labour Party and to give us some chance of winning the next General Election.
"At the moment, I and many of my fellow MPs simply cannot see that happening under the current leadership
"I do not have any expectation of winning myself, but would hope to open up the field for serious contenders such as Chuka, Dan or Emma."
Under Labour rules, potential challengers to a sitting leader can seek nominations before the annual session of Party conference with any failing to meet the threshold of 20% of MPs declared "null and void".
Former Labour London mayor Ken Livingstone said MPs who consistently vote against Mr Corbyn in the Commons should be prepared to face deselection.
"If you've got a thousand new members joined your new local party because they supported jeremy Corbyn's policies, you've got an MP completely undermining him, that's fine, they should have the right to challenge that doesn't mean they will necessarily win," he said.
Asked by the BBC's Andrew Neil if MPs who defy the Corbyn whip should expect to face deselection, Livingstone replied: "Yes."
He said: "People have the right to say 'I'd like to have an MP that reflects my views."
Mr Danczuk's latest broadside against the leadership came as Ed Miliband's former policy chief announced he was forming a new group aimed at ensuring the party builds "a broad coalition of support".
Labour Together is being spearheaded by Jon Cruddas, who wrote a scathing analysis of the party's general election defeat which concluded that anti-austerity policies were a vote loser.
The MP nominated Mr Corbyn for the leadership to broaden the debate but warned during the contest he could turn the party into a 1980s revival "Trotskyist tribute act" and said his diagnosis was "at odds with where the country is".
He said the group - which also involves shadow energy secretary Lisa Nandy, MP Steve Reed and the leaders of Leeds and Newcastle councils - would "work with members who supported any of the four leadership candidates and with organisations across the spectrum of the Labour movement.
"The country needs a Labour party capable of boldness, but absolutely clear that what matters is building a broad coalition of electoral support. We didn't do that in 2010 and we ignored it in 2015," he wrote in The Guardian.
"So this week we launch an organisation called Labour Together. We will support grassroots Labour in our communities. We know that Labour only wins when it is united and when it is patriotic and speaks for the whole country.
"Jeremy Corbyn has rightly challenged the party to rethink the way in which it does politics. This is a challenge we wholeheartedly embrace."
Story continues beneath slideshow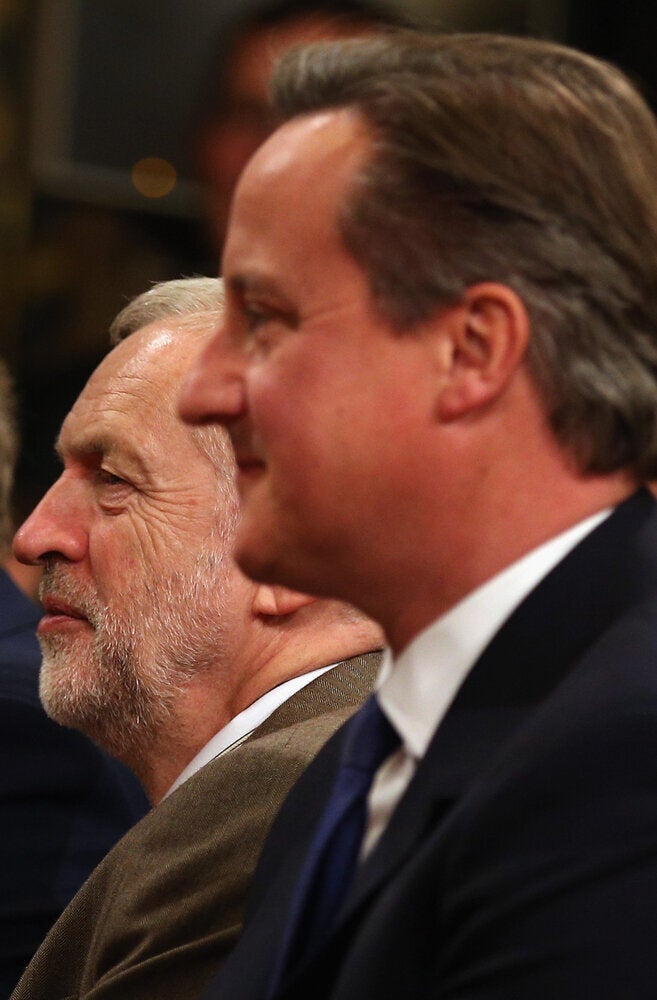 David Cameron Meets Jeremy Corbyn
The launch comes at a time of fears among some moderates that the Corbyn-aligned Momentum group will be a vehicle for a takeover of the party by the left, including deselections of MPs - a charge denied by its founders.
Mr Corbyn said: "I welcome Labour Together as a good initiative that explores a new kind of way to do politics. I am looking forward to working with them."
In the latest of a series of highly critical articles about Mr Corbyn in the Mail on Sunday, Mr Danczuk said he was guilty of "a profound lack of judgment and naivete" and was "on such a short ideological tether he's never going to reach out beyond activists".
He said the leader - who called him in for talks this week to discuss his public criticisms - was "warm, well-meaning and sincere" with a "refreshing openness".
"But, unfortunately, politics is about much more than that. And as someone who desperately wants a Labour government, we need a leader who can win a General Election, not parliamentary beard of the year.
"He is unsuited to leading a major political party and the sooner we get a Labour leader who is, the better."
Related