Twitter has gone into meltdown after Jeremy Corbyn was mocked as "uneducated, humourless and slow minded," by leading British novelist Martin Amis.
LATEST: John McDonnell Brings Up His Own 'Embarrassing' U-Turn In Letter To George Osborne
Writing for The Sunday Times, Amis said the 66-year-old Corbyn lacked "the slightest grasp of the national character" and called the Labour leader "the fluky beneficiary of a drastic elevation".
He also mocked the fact Corbyn only achieved two E grades at A Level before studying at a polytechnic and said the party did not deserve "a single vote" under his leadership.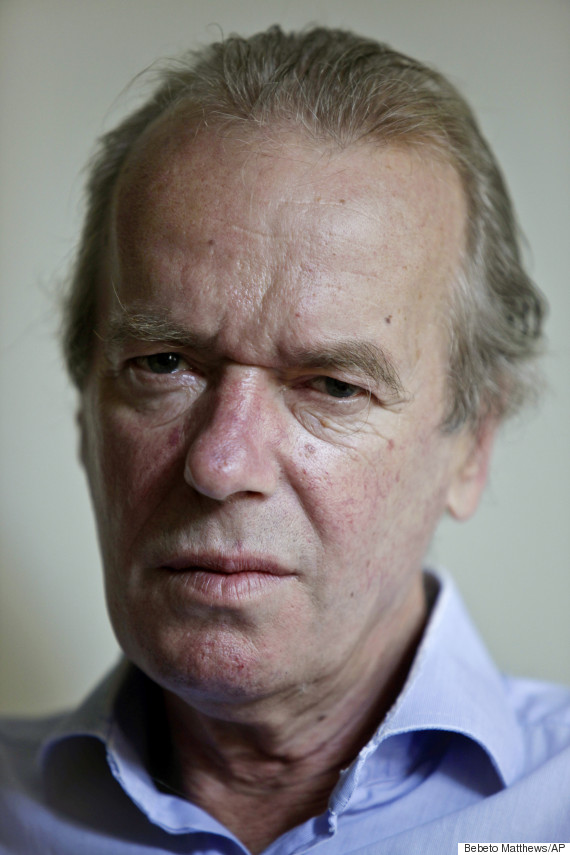 Martin Amis
Oxford-educated Amis, one of the leading British novelists of his generation and the son of novelist Kingsley Amis, is the author of acclaimed 'Money', 'The Rachel Papers' and 'London Fields' and has worked as a literary journalist.
But the critical reception of his more recent novels prompted some to suggest Corbyn had a ready-made comeback.
Martin Amis, irrelevant since 1999, just dismissed Corbyn as humourless and thick in a Murdoch paper. So his grasp of irony is still strong.

— Fourfoot (@fourfoot) October 25, 2015
Amis tears into Corbyn in tomorrow's Sunday Times. To be fair, Corbyn could ask him whether he plans to write a decent novel this century.

— Janan Ganesh (@JananGanesh) October 24, 2015
Others thought the fact Amis was in the headlines on the same day as Tony Blair meant they had gone back in time further than the one hour the clocks went back by on Sunday morning.
Jesus. Martin Amis & Tony Blair in the news. I'm expecting Oasis to slag off Blur next.

— Paul Duane (@MrPaulDuane) October 25, 2015
Tony Blair and Martin Amis trending. Checking I didn't inadvertently set clock back to 1998 last night.

— Dr Brooke Magnanti (@belledejour_uk) October 25, 2015
Tony Blair and Martin Amis in the news, just how far did the clocks go back last night?

— Tony Greenall (@TonyCSGreenall) October 25, 2015
Some wondered why an opinion piece by a novelist warranted a separate news story that was on the front page of the paper.
Why is Martin Amis having an opinion, front page news? #marr pic.twitter.com/i8oAqShKWA

— Adam Bienkov (@AdamBienkov) October 25, 2015
"I wonder what Martin Amis thinks of Jeremy Corbyn" said no-one, ever

— John Morton (@Drjmorton) October 25, 2015
Others thought it actually benefitted Corbyn.
Good news for Jeremy Corbyn! Top bilious pompoid Martin Amis doesn't like him https://t.co/bsJekKqUJv

— John Harris (@johnharris1969) October 25, 2015
Pretty sure Martin Amis banging on about Corbyn being uneducated can only be a good thing for Corbyn. https://t.co/d2BeTsljHc

— Simon Briercliffe (@sbriercliffe) October 25, 2015
And one person had an interesting take on why it benefitted Amis.
Amis on Corbyn - the first decent thing he's written in years.

— luke haines (@LukeHaines_News) October 25, 2015