But he promised his Tory counterpart he wouldn't make "political capital" if the Chancellor changed his mind on the plans for £4.4 billion welfare cuts.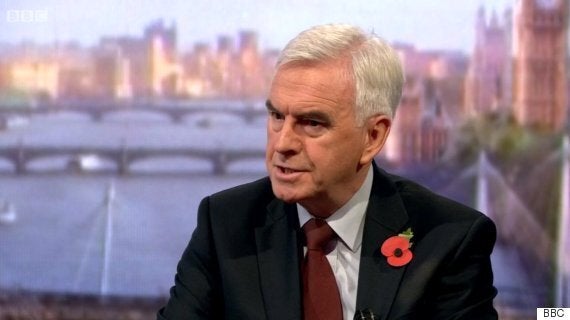 McDonnell jokes that he also knows what a U-turn feels like
Earlier this month, McDonnell described his own U-turn on supporting Osborne's fiscal charter as "embarrassing" earlier this month, as the measure was passed in the Commons.
Joking about the flak he endured, he said: "I have written to George Osborne today to say 'I know what a U-turn looks like and how it can damage you but we need a U-turn on this one.
"So I have said to him 'look, if you can change your mind on this we will not make any political capital out of this'.
Liberal Democrats are pushing a "fatal" motion in the House of Lords that would kick out the tax credits policy entirely, and a Cabinet minister has hinted Osborne could be willing to soften the impact of cuts.
McDonnell added that Labour could support cuts to tax credits under some circumstances, if "real protection" was given to low-income families.
"It is a real offer to the Government, to George Osborne, to see if we can actually make sure people are properly protected and that at the right time, if there is a way of reducing tax credits, of course we will cooperate with them in that respect," he told BBC1's Andrew Marr Show.
"If the Lords do throw this out tomorrow and put it back to the Government, I have said to him 'if you change your mind and bring back a policy in which people are protected - not a political stunt but a real protection, we will not in any way attack you for that, in fact we will support you."
He said: "These are people who go to work, look after their kids, do everything asked of them and they are going to lose, on average, about £1,300 a year. 200,000 people could be forced into poverty."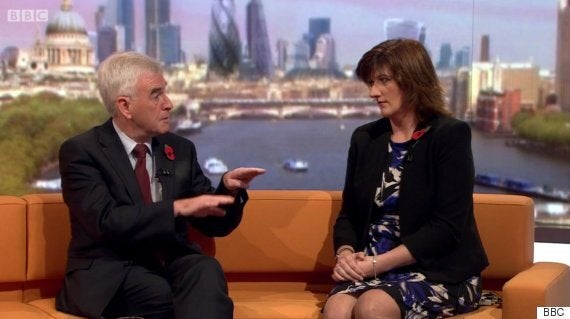 McDonnell spoke on the Marr show with Nicky Morgan
Education Secretary Nicky Morgan defended the policy, which she insisted was in line with the Conservative's general election pitch despite apparent pledges during the campaign to spare working tax credits.
She warned peers not to make a "constitutionally unprecedented" power grab by rejecting a financial measure that had already been approved by the Commons.
The "broad package" including a higher minimum wage and increases in income tax personal allowance would offset the losses, she said - expected to reach up to £1,300 a year for millions of households.
But amid a growing chorus of senior Tories demanding action to soften the impact, she suggested measures to mitigate the effect could be put in place - perhaps in Mr Osborne's Autumn Statement on November 25.
"The Chancellor's track record has very much been about supporting, in Budgets, working families," she told the Marr show.
"I was a Treasury minister in the last Parliament, George was my boss at that point. He very much is always in listening mode."
She added: "Not the main policy, the Prime Minister has been very clear that the policy is not going to change."
"People are of course going to be worried ... but I think it's a question of working through all the numbers. But what is the alternative? We have to get the economy straight."
[Story continues below slideshow]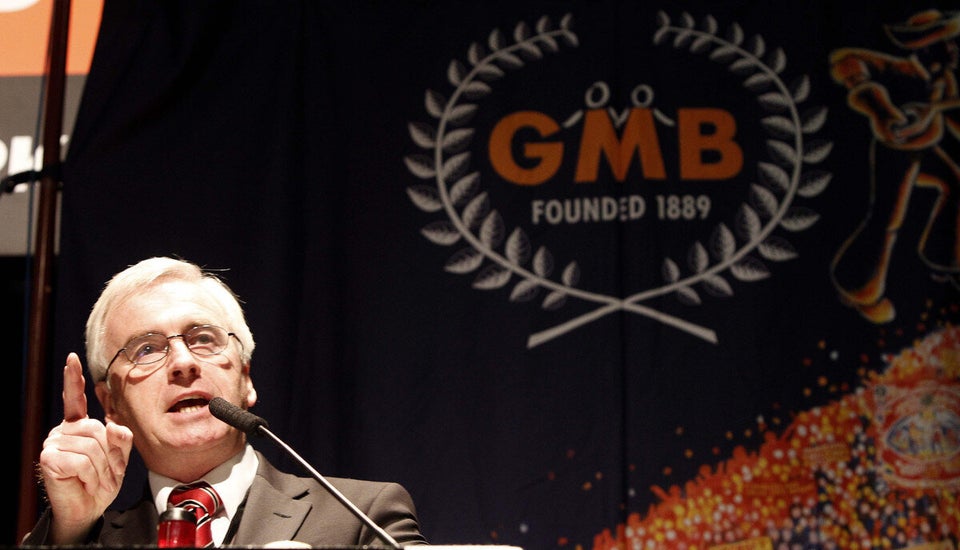 Jeremy Corbyn's Shadow Chancellor In His Six Most Controversial Quotes
Peers will vote on Monday on a Labour motion to refuse to approve the measure unless the Government sets out "full transitional protection for a minimum of three years" for existing claimants.
Ministers are urging critics instead to back a motion tabled by Church of England bishops that would express "regret" at the failure to consider the impact but let the cuts go ahead.
Popular in the Community