The Duchess got involved in a special Aardman animation on stage with a child and was praised for her "excellent acting".
The acting session was part of a BAFTA event on Monday 26 October, for the Charities Forum - a collection of 30 organisations of which the Duke and Duchess of Cambridge and Prince Harry are patrons.
Responding to the video, commenters on Twitter were pleased to see the Duchess getting so involved.
"Aww Kate is adorable," wrote one person.
Another commented: "That's great, excellent acting Duchess."
Kensington Palace later shared the completed video which shows how Kate's acting looked once the animators worked their magic:
The Duchess, along with Prince Harry and Prince William, later took part in an arts and craft session, creating Shaun the Sheep models with the children.
Away from the arts and crafts, Prince Harry and the Duke were snapped taking part in a welly wanging competition, with videos of their efforts posted on Twitter.
The children surrounding the royals in the video were all excited by their attempts.
The Duke was definitely the winner.
The Duchess also showed off her welly wanging skills - although Kensington Palace are yet to share a video of her efforts.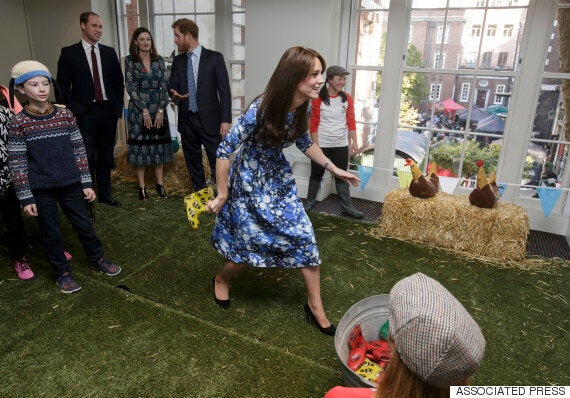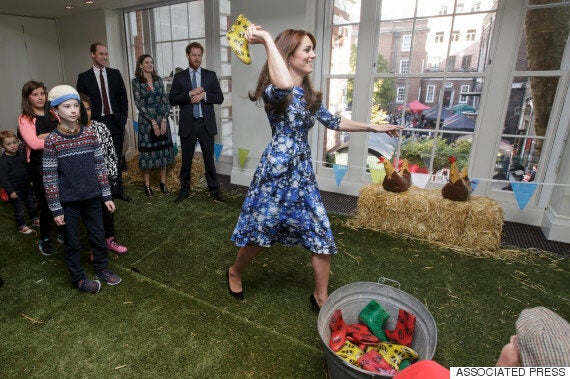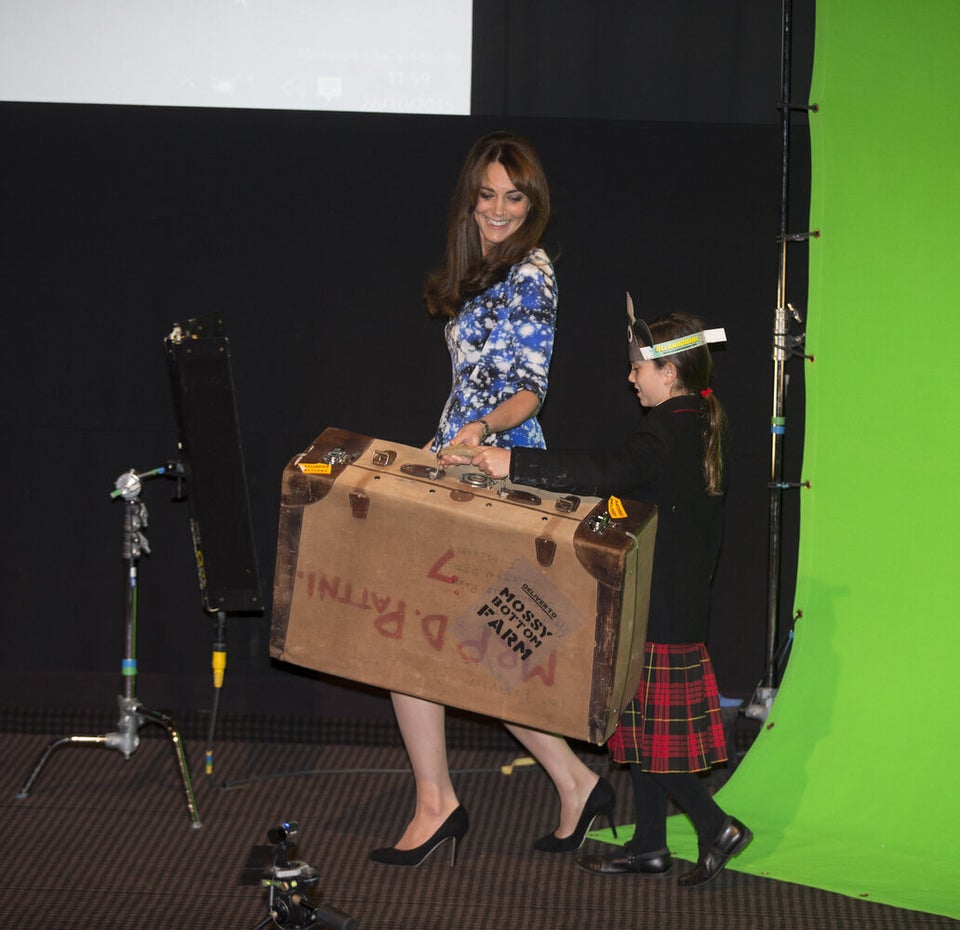 Duke And Duchess Of Cambridge And Prince Harry Attend The Charities Forum, BAFTA