A Twitter account claiming to be a part of the hacking collective Anonymous has vowed to unmask the real identities of 1,000 Ku Klux Klan members on the anniversary of the Ferguson Protests.
According to a recent report by CNN, the Ku Klux Klan has a membership of between 3,000-5,000 people.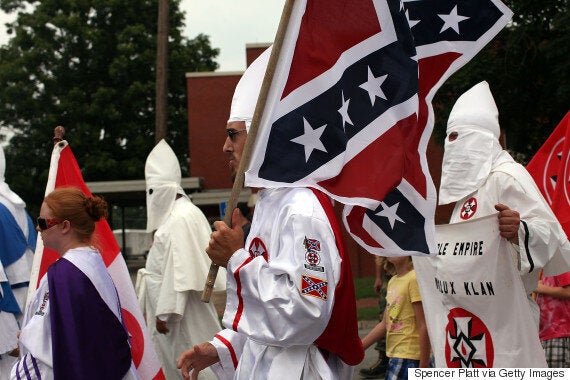 Ku Klux Klan Holds Annual Gathering In Tennessee DESCRPULASKI, TN - JULY 11
Since then the hacking collective has launched DDoS attacks against known Klan websites and even claimed to have taken over the official KKK Twitter account.
Anonymous have published a full statement on the attack via Pastebin:
After closely observing so many of you for so very long, we feel confident that applying transparency to your organizational cells is the right, just, appropriate and only course of action. You are abhorrent. Criminal. You are more than extremists. You are more than a hate group. You operate much more like terrorists and you should be recognized as such. You are terrorists that hide your identities beneath sheets and infiltrate society on every level. The privacy of the Ku Klux Klan no longer exists in cyberspace.
While widely known about, Anonymous as a group are notoriously hard to track while their claims and campaigns can be difficult to verify.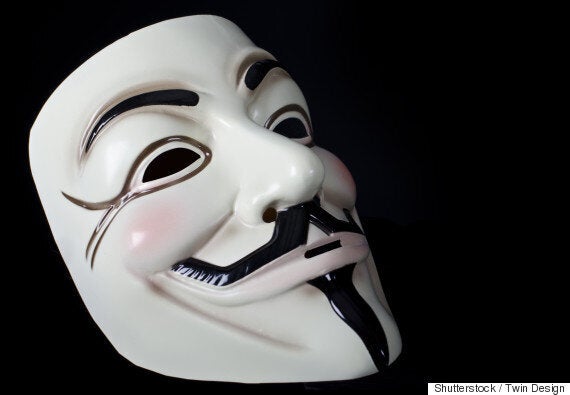 With varying agendas, Anonymous was keen to highlight in its statement that its unveiling of the KKK members was not an infringement of free speech.
"Let us make this especially clear: We are not oppressing you, Ku Klux Klan. We are not here to strip you of your Freedom of Speech. Anonymous will never strip you of any of your Constitutional rights. There is no "hate speech" exception to the Constitution. In a free society, we do have a duty to protect free thought, even when especially offensive."
Instead the group claims its reasoning for revenge is as a direct result of threats to Anonymous members who were apparently present at the Ferguson protests.
"You made a clear and ever present enemy of Anonymous when you threatened the lives of protesters and the men and women representing Anonymous on the ground in Ferguson, Missouri in November of 2014."
Anonymous hasn't always got its targets right though. Last year, for example, a member of the hacker group mistakenly outed a Missouri police officer as the person responsible for Michael Brown's shooting. The officer, who had never even been to Ferguson, soon received hundreds of death threats.
Related