Fears are growing over the disappearance of an American man who went missing in London after flying in for a job interview.
Trader Josh Sanchez-Maldonado, a US national based in San Francisco, had arrived in the UK on a flight from Japan on 21 October and was last seen leaving the St Giles Hotel in Feltham at around 12:35hrs the next day.
He was heading to the UK for a job interview. The details of this job interview are unknown.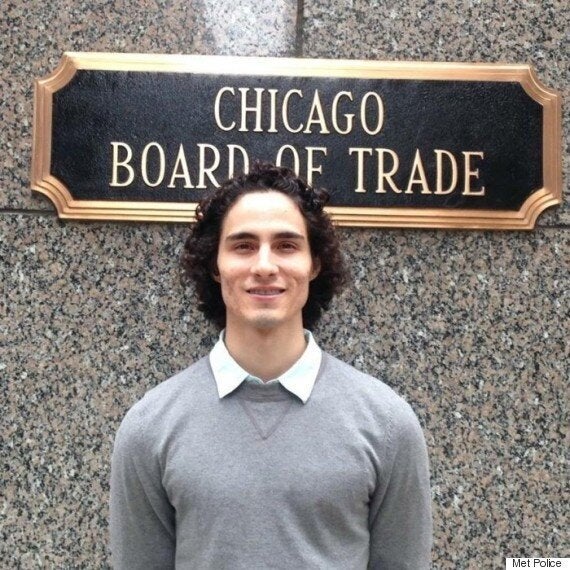 Josh Sanchez-Maldonado is missing in London
He was due to fly to San Francisco via Dublin on 22 October, from Heathrow Airport, but he did not take the flight.
His family has not heard from him since 21 October and he has not returned to the hotel on Hounslow Road, Feltham.
There have been no further reported sightings of him and officers are growing increasingly concerned for his safety and wellbeing.
Sanchez-Maldonado's father had spoken to him everyday since he began his travels and this is the first time his son has travelled on his own out of the US.
On Thursday, further images have been issued in the hope that someone will recognise him, or may have seen him.
Sanchez-Maldonado is described as white, around 5ft 8ins tall, with a slim build and short dark hair.
He was last seen wearing a dark coloured flat cap, a brown or grey T-shirt, white shorts and black trainers. He is believed not to have any money or access to it.
Appealing for the assistance of the public, his family said: "Josh is a lovable person and we have left our world back home to be here for him.
"He is very goal oriented, very organised, detailed, kind, lovable and a respectful person.
"He has always kept in close communication to us. He is outspoken and very expressive.
"The whole family is highly concerned for his well being. We really wish he contacts us as soon as possible.
"Josh please contact us, your parents, your brother or sister through email, text, phone call or by any other means."
Anyone who has seen Sanchez-Maldonado or may know of his whereabouts is asked to call detectives at Hounslow CID on 020 8247 6653/6246 or via 101.