'X Factor' bosses have ditched the much-discussed 'fifth judge' plans, according to reports.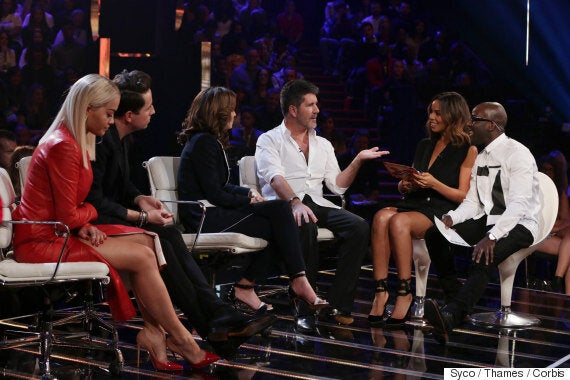 The judges chat with 'Xtra Factor' presenters Rochelle Humes and Melvin Odom
However, that idea has reportedly been dumped, just days before the live shows kick off.
"This is becoming a recurring problem. Execs come up with ratings-chasing ideas on a whim, not thinking whether they will be possible, leave it too late and then ditch them.
"The fifth 'legend' judge was a strange idea, borne out of a fear 'Strictly' was pulling far ahead in the ratings.
"Up until a couple of days ago it looked like it would happen. Simon was keen. It really doesn't look good."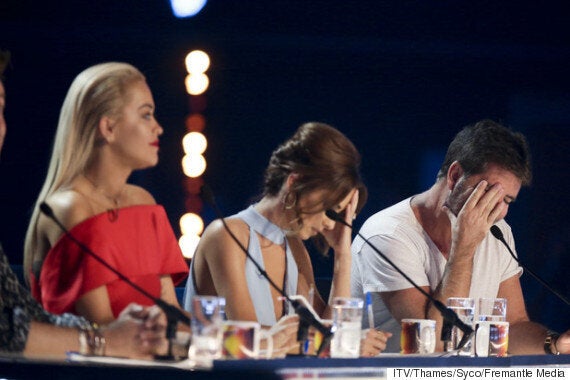 So far, the 2015 series of 'X Factor' hasn't exactly been a roaring success, and plans for live judges' houses shows - shot in exotic locations - were scrapped due to logistics issues.