A dad has created a seriously impressive DIY Star Wars Halloween costume for his son in a wheelchair.
Ryan Miller's son Jeremy has spina bifida, a condition which means his spine didn't fully form when he was in the womb.
Miller's son Jeremy is a huge Star Wars fan. So Miller turned Jeremy's wheelchair into a snowspeeder from The Battle of Hoth in The Empire Strikes Back film, complete with working flaps, guns that shoot glowing Nerf darts and working glow sticks.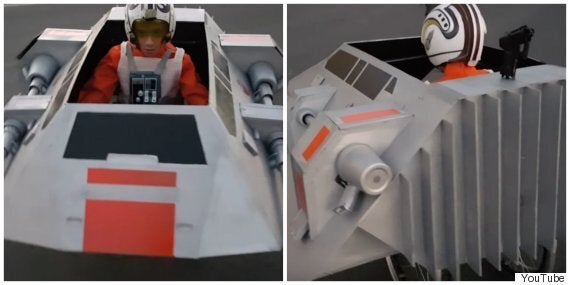 Miller designed the costume himself based on photos he found on the Internet.
He created it out of foam board, PVC pipe, spray paint, bicycle brakes and duct tape.
"It took two weeks full of late nights and weekend work to complete the project."
Miller admitted he too was a huge Star Wars fan when he was a kid, so it made him "giddy-happy" to see his son so excited in it.
We've seen tons of DIY costumes before but this is by far the winner.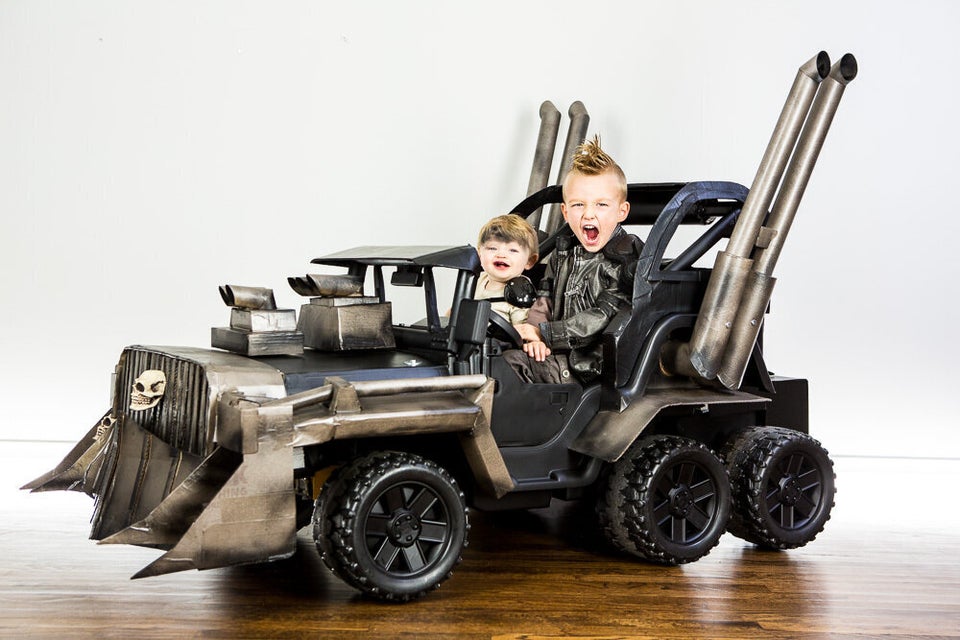 Mad Max Halloween Costume