Dame Maggie Smith has made a series of surprise admissions about 'Downton Abbey', including the revelation that she's glad the series is coming to an end.
The actress, who plays Violet Crawley, Dowager Countess of Grantham, also claimed she has never watched an episode of the ITV period drama, which will end for good next month.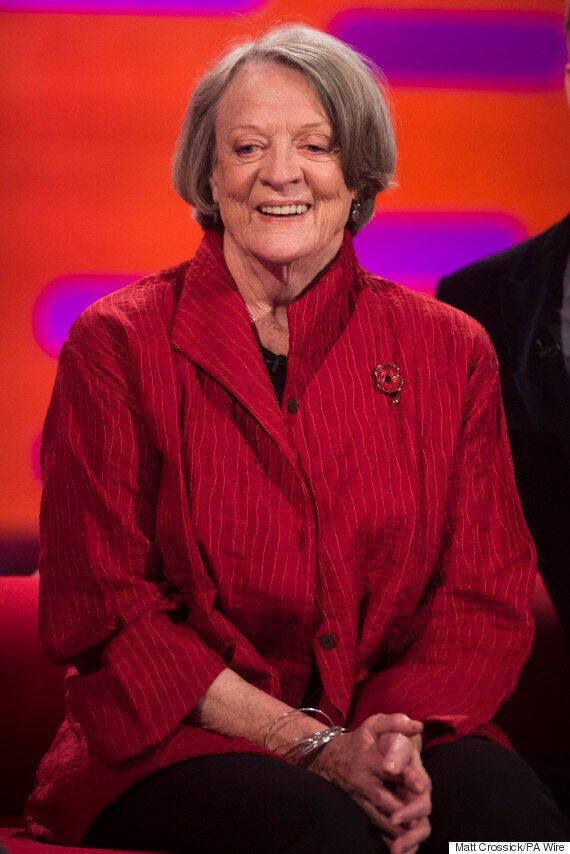 Speaking on tonight's (30 October) edition of 'The Graham Norton Show', Maggie says: "I'm glad it's over, I really am. By the time we finished, she must have been about 110.
"It couldn't go on and on. It just didn't make sense."
Asked if she's watched the series, Maggie shakes her head, adding: "I've got the box set."
The veteran star also said that the role, along with her part in the Harry Potter films as Minerva McGonagall, had changed her life.
"It's only since Downton that people seem to recognise me," she said. "That's television for you.
"I was in Waitrose the other day and a little boy was at the checkout with his mother and he kept looking at me. When I asked him, 'Can I help you?' he said, "No, it's alright, it'll come to me in a minute.' It was so lovely."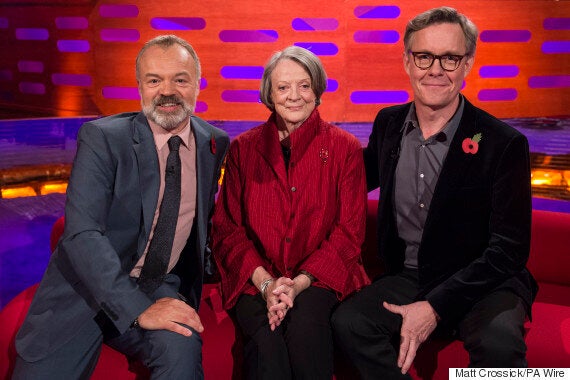 Maggie is on Graham Norton's couch with Alex Jennings
She also discusses the Harry Potter films, adding: "It changed my life. There were a lot of small people who said hello, which was nice. A whole different lot of people know me because of it. It was like I'd never existed before.
"One child asked me, 'Were you really once a cat?' and I heard myself say, 'Pull yourself together, how could I have been!"
'The Graham Norton Show' airs tonight at 10.35pm on BBC One.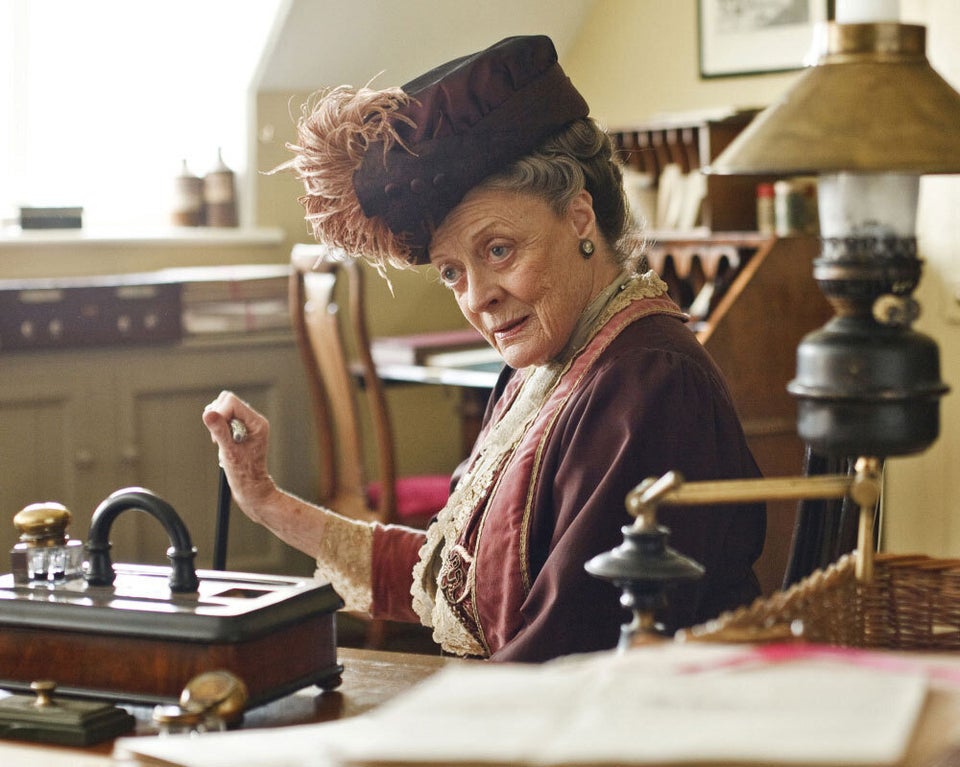 The wit and wisdom of Downton Abbey's Dowager Countess