A mum who went into labour on a transatlantic flight, four months before her due date, has named her daughter after the country she was born in.
Jenny Drake, from Nashville, was flying home to North Carolina when her contractions began and the plane had to be diverted to Dublin for her to give birth.
Drake and her husband Gavin made it to hospital with minutes to spare.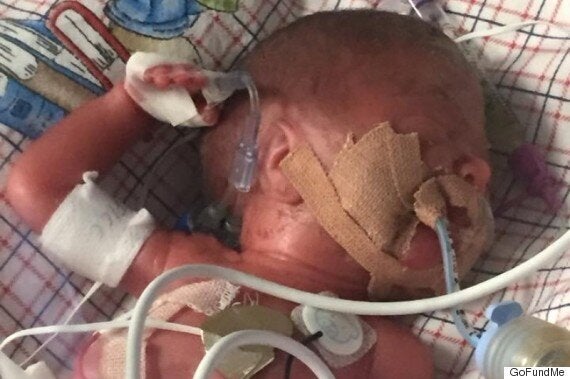 Zoe Ireland was born within minutes of her mum arriving at a Dublin hospital
The couple, also parents to three-year-old Aiden, boarded the American Airlines flight from Paris to North Carolina, after they had been on mini break away.
Drake said her contractions started about an hour into the flight, and were three minutes apart "pretty much from the get go".
She said she was trying to convince herself it was Braxton Hicks to begin with, but later flagged down a flight attendant.
The flight attendant asked if there were any doctors on board, to which eight people put their lights on in response.
Drake said at one point the pilot had planned to turn around and head back to Paris, but she was then told they were heading for Dublin.
The new mum said her biggest fear was that if her daughter was born on the plane she wouldn't make it, because her lungs were not yet properly developed.
Drake's baby was born weighing just 1lb 8oz and the happy parents have named their new daughter Zoe Ireland.
Jenny Drake, her husband and three-year-old son
Drake added: "It was just really emotional. It was a huge relief to arrive safely. She's doing really well and is stable now thankfully."
A GoFundMe page has been set up to help the couple financially while they have to stay in Dublin.
On the page, it states: "Jenny, Gavin and Zoe will be in Ireland for quite some time. Their stay could potentially be months. During this period, they will be unable to work at their practice and will accrue many medical bills."
Drake added: "We are just so grateful to everyone who helped and are thankful she is doing well."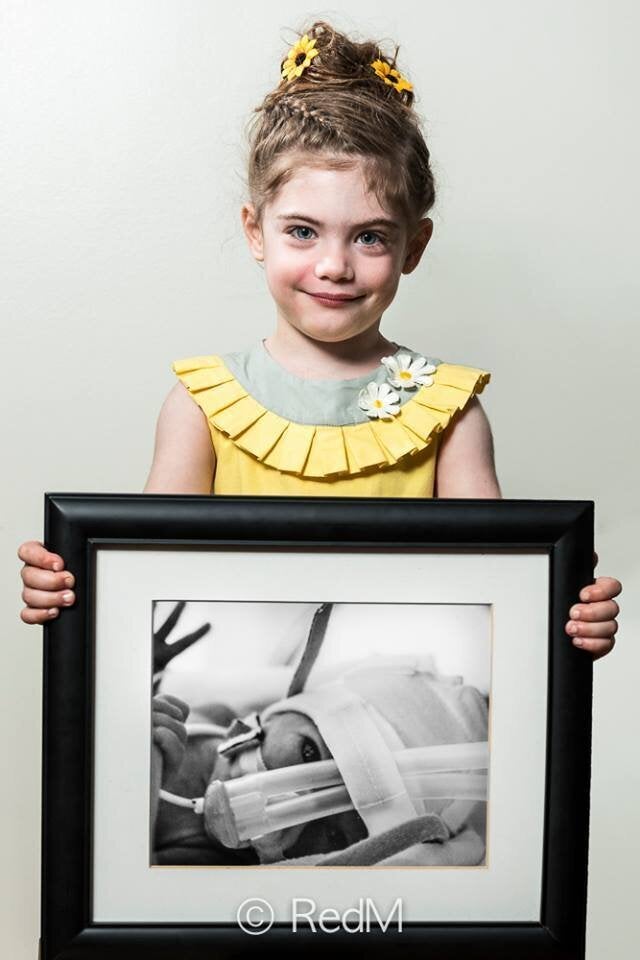 Before And After Photos Of Premature Babies