Men are facing pressures to live up to an unrealistic - and sometimes unhealthy - idea of what it means to be a man, according to new research.
The study, which was commissioned by Movember charity, found that half (51%) of British men believe society puts pressure on them to be successful.
Meanwhile 45% of guys think society pressures them to show confidence, 40% believe society wants them to be physically strong, and 37% feel pressured to be both ambitious and athletic.
In stark contrast just 15% of men feel pressure to show emotion.
To challenge stereotypes surrounding masculinity, the Movember Foundation has created an insightful photo series casting "real men" as characters such as Don Draper and Jay Gatsby.
In the photographs below, Movember has cast real 'Mo Bros' including a retired carpenter, scaffolder, IT security specialist, bouncer and fashion accessories designer, as the stars. Here are the results: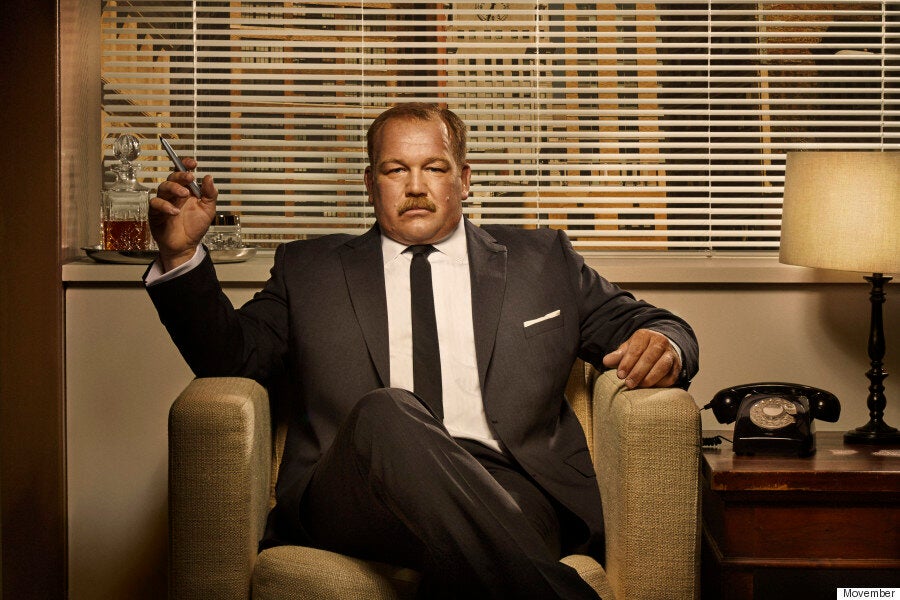 Matthew Volland, 41, a former rugby player and owner of a scaffolding business from Peterborough recreates successful ad-man Don Draper.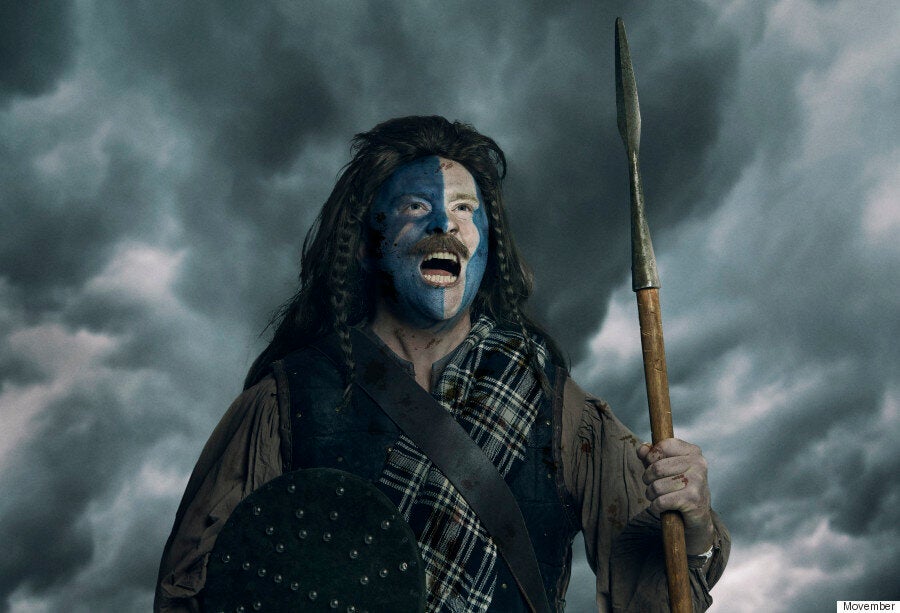 Ben Lane, 29, an IT Specialist from Edinburgh as famously strong Scottish hero William Wallace (Braveheart).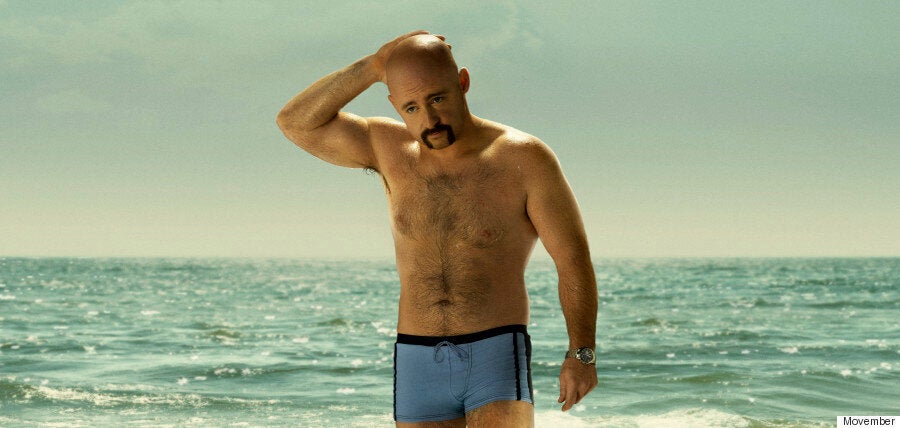 Craig Nash, 33, a bouncer and dad-of-two from Morecambe, Lancashire recreating Daniel Craig's confidence in his iconic blue trunks.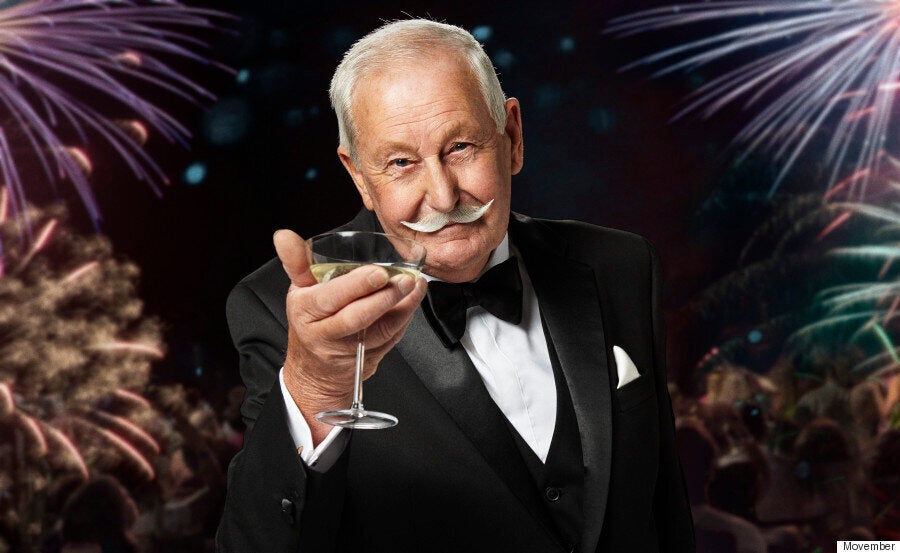 Ron Marriot, 78, a retired business owner and carpenter from Northampton recreates rags to riches hero Jay Gatsby.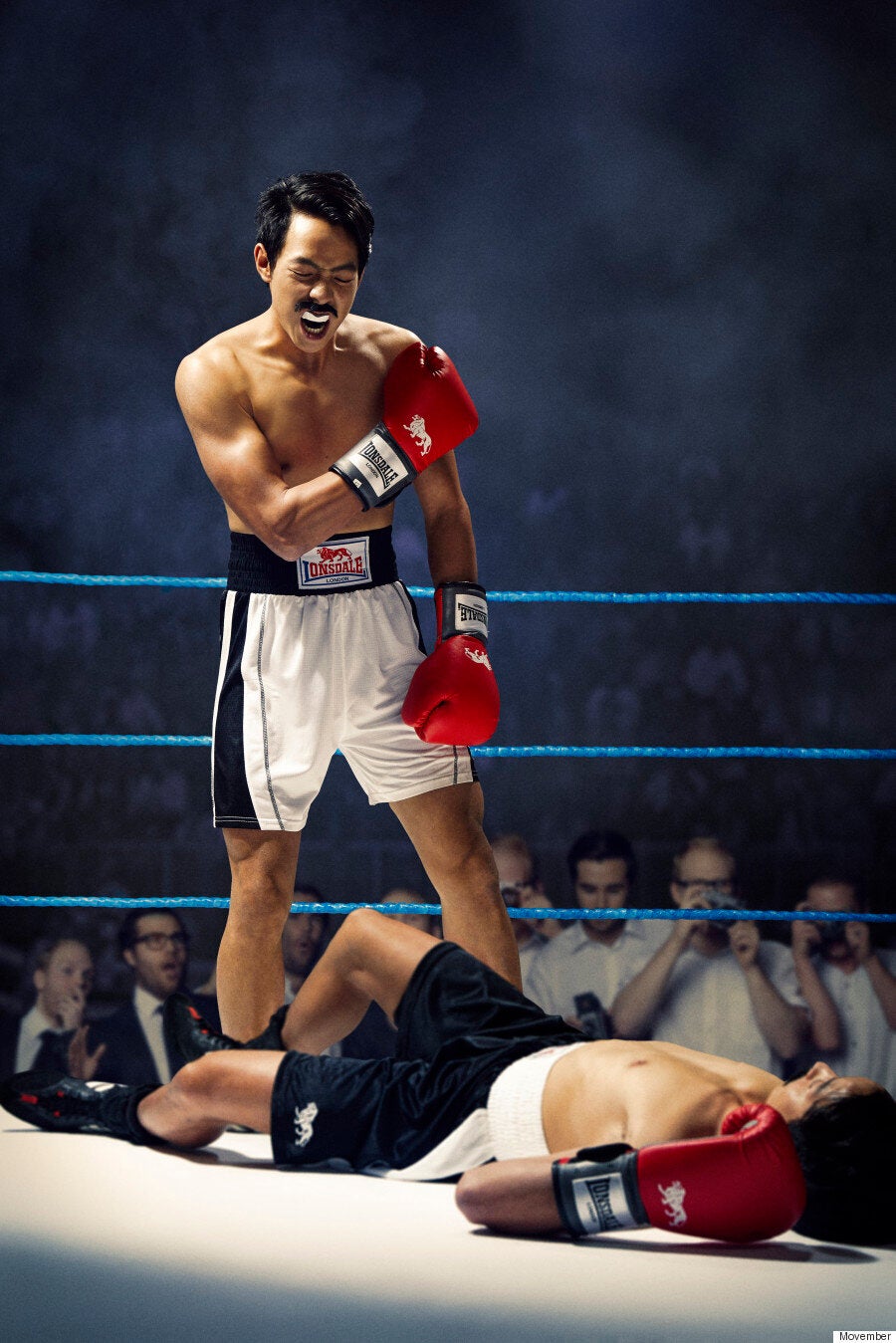 Jun Chan, 26, a fashion accessories designer from Barry, South Wales re-imagining Muhammad Ali's infamous victory over Sonny Liston.
HuffPost UK is partnering with Southbank Centre's Being A Man Festival, taking place 27 - 29 November. It will focus on lighthearted, serious and challenging issues facing boys and men in the 21st century. There will be talks and debates, concerts, performances, comedy and workshops with contributions from over 200 speakers and performers, including Akala, Frankie Boyle, David Baddiel and Kellie Maloney. Day passes are £15, 3-day passes are £35. For more information, visit the website or call 0844 847 9944.