Animals used in UK laboratories who are due to be "rehomed" could instead be sent to a slaughterhouse or be used in further experiments overseas, it has been revealed.
Earlier this month the Government detailed the ways in which animals used in research could be rehomed by laboratories after certain experiments had been completed.
But on Friday the strategy was criticised by animal protection group Cruelty Free International after it was revealed that "rehoming" includes sending animals to slaughter, transferring them to a zoo or even onto another laboratory overseas to be used in more tests.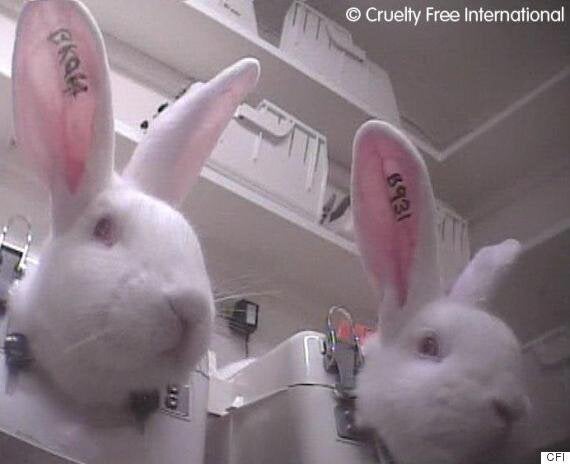 'Rehomed' animals could be sent to slaughter or to other laboratories
Dr Nick Palmer, Director of Policy at Cruelty Free International, said: "To say that 'rehoming' includes slaughter or further experiments in an overseas laboratory is cruel to the animals, misleading to the public and an Orwellian abuse of the English language.
"Although some parts of the document reflect an effort to encourage the genuine homing and placement of animals, the underlying assumptions which the wording reflects shows the callous bureaucratic approach that still casts its shadow across attempts to reform.
"A laboratory will now be able to claim that it has 'rehomed' an animal after an experiment if they have merely got the individual off their premises – perhaps to be shipped overseas to undergo further experiments or to be killed.
"Cruelty Free International is opposed to the use of animals in experiments but also believes that steps can be made to change the lives of individual animals in laboratories, and is therefore calling for mandatory, genuine homing wherever possible of all animals.
"We think it's the very least that the research industry can do."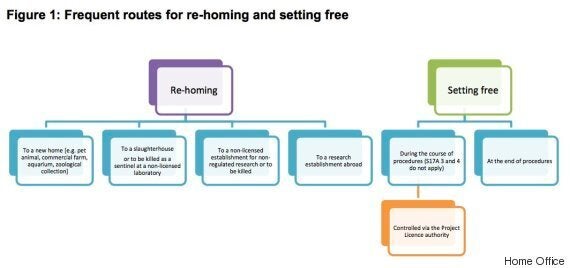 A Home Office spokesperson said: "The UK has one of the most comprehensive regulatory systems in the world to ensure animal testing is carried out humanely and only when necessary.
"Under our legislation - the Animals Scientific Procedures Act - animals rightly continue to be protected at the end of procedures unless specific criteria are met which justify their release from the Act.
"In all situations, the welfare of each affected animal is the paramount concern. Examples where animals may be released include farm species which may be returned to a farm or wild animals which have been captured and are subsequently set free. In addition, an animal may be re-homed into a domestic environment."