Police investigating a series of sexual assaults which are believed to be linked say another woman has been attacked.
Eight women have been assaulted in a string of incidents in Clapham and Brixton, south London, in the last month. Two men have been arrested in connection with the attacks but have been bailed pending further inquiries.
The attacks have all involved women in their 20s and 30s and the assaults have often happened within hours of each other. The victims have all described the offender as being of Mediterranean or middle-eastern appearance with dark hair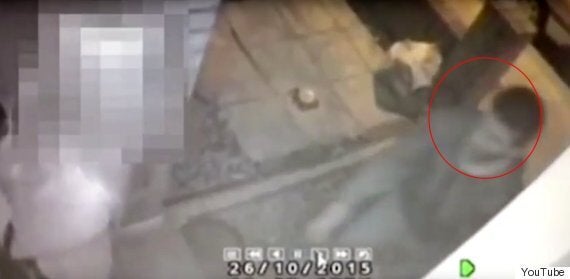 CCTV footage was released from one of the attacks
Scotland Yard said it was now investigating another incident in Edithna Street, Clapham.
Police were called shortly after 5.40pm after a woman was approached by a man who then began touching her. The man, whose description matched those of similar assaults, fled in the direction of Landor Road.
Chief Inspector Tony Hirst said: "At this early stage, it is being linked to the previous eight assaults.
"I would like to reassure the public that we have increased police patrols in Clapham and Brixton Hill areas. Detectives continue to study CCTV and are following up a number of active leads."
Hirst urged women in the area to take "sensible precautions", like being aware of their surroundings and those around them.
He said: "If you feel uneasy about an individual or situation, trust your instincts. Always call police if you feel in danger."
The eight previous assaults have seen lone women targeted late at night in residential areas.
The offences began in Clapham on Friday October 9. A 23-year-old woman was grabbed on Clitheroe Road and assaulted.
Early the following morning, a man tried to engage a 30-year-old woman in conversation before grabbing her on Deauville Court.
On October 22, a 32-year-old victim was followed along Trent Road by a man who put his hand up her dress.
Three attacks were reported in as many hours on Monday evening, involving women aged 35, 28 and 26.
The youngest of those victims was recorded on CCTV being approached from behind by a suspect as she tried to enter her home.
Two more attacks, which both happened on Wednesday evening, targeted a 28-year-old woman and another woman aged 31.
A 34-year-old man who was arrested by detectives investigating a possible link between eight sexual assaults was released on bail on Saturday.
The suspect, from Lambeth, south London, who was detained on Thursday, has been bailed to a date in December, Scotland Yard said. Meanwhile, a 30-year-old who was arrested on Tuesday has been bailed to return to a south London police station in November pending further inquiries.
Popular in the Community