Hundreds of people have paid their last respects at the funeral of Pc Dave Phillips, who was killed in a hit-and-run.
The congregation stood as the 34-year-old Merseyside Police officer's coffin was carried into Liverpool's Anglican Cathedral.
Earlier, his widow, Jen, 28, led the procession of mourners through the city's streets, the Press Association reported.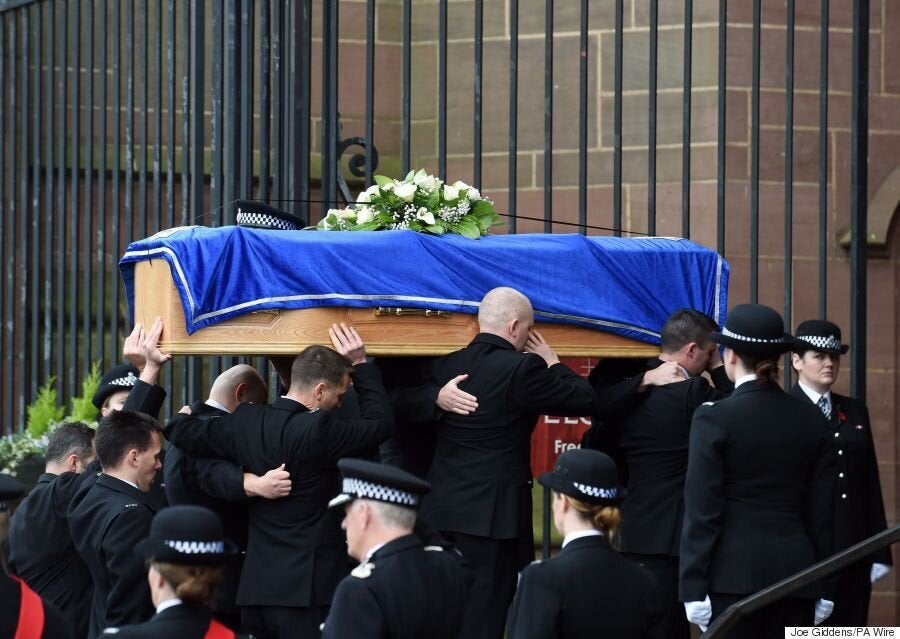 The coffin of Pc Dave Phillips is carried into Liverpool's Anglican Cathedral
Dressed in black, she walked behind her husband's coffin, which had been draped in a blue Merseyside Police force cloth, holding her seven-year-old daughter Abigail's hand as younger daughter Sophie, three, followed behind.
Pc Phillips died after he was hit by a Mitsubishi pick-up truck while trying to use a stinger device on the stolen vehicle in Wallasey in the early hours of October 5.
Six uniformed pallbearers carried his coffin to the front of the cathedral before taking their seats.
Scores of uniformed officers from Merseyside Police had marched behind the hearse as it was led through Liverpool by horses from the force's mounted department.
More officers from around the country joined in, making the city's streets awash with a sea of black.
Merseyside Chief Constable Sir Jon Murphy and the region's Police and Crime Commissioner, Jane Kennedy, were also in attendance.
Inside, the cathedral was adorned with blue and white flowers draped with blue ribbons to symbolise Pc Phillips's work in the force.
Dozens of candles were lit in an arrow shape behind his coffin which stood in the middle of the cathedral.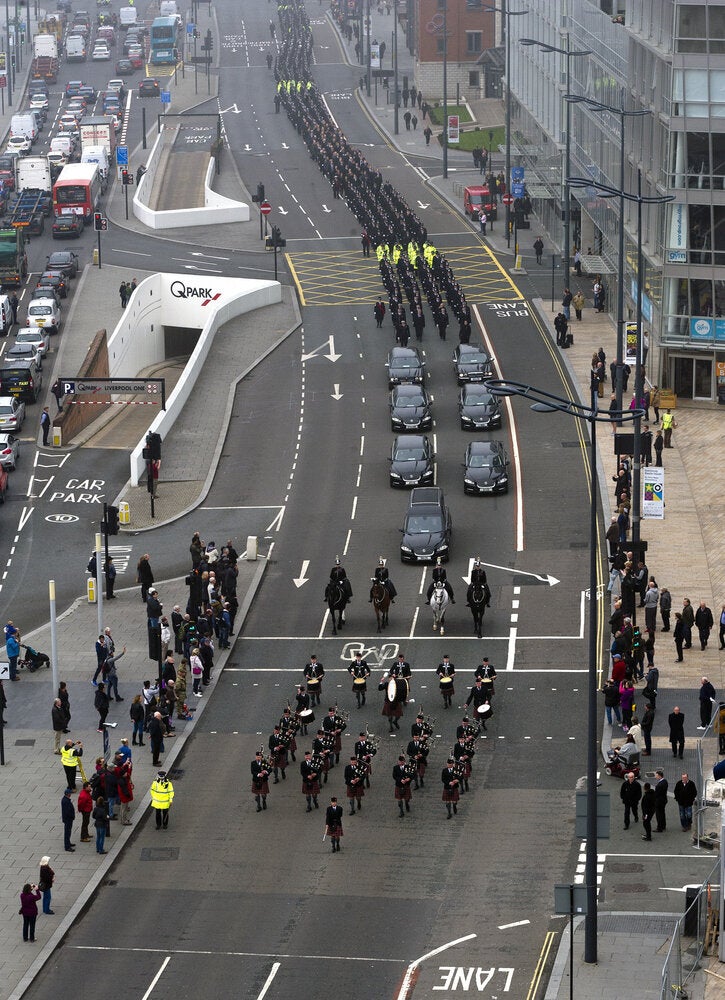 Funeral of Pc Dave Phillips