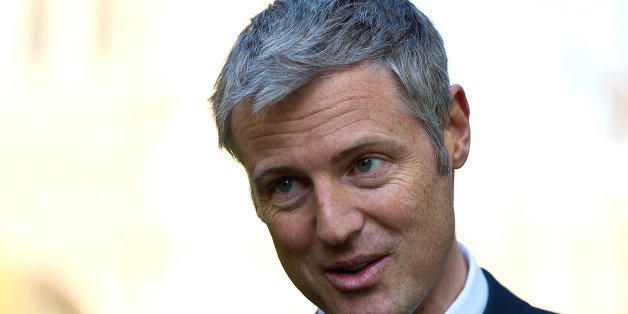 Ben Pruchnie via Getty Images
Conservative MPs have raised concerns over replacing housing earmarked for low-income families under David Cameron's flagship plan to sell homes at a discount.
London mayoral candidate Zac Goldsmith has warned the capital could be lose out from the Right-to-Buy extension, which will allow 1.2m housing association tenants to buy their homes at a reduction of up to £100,000.
Discounts will be funded by local authorities selling off their highest-valued council properties, but the Richmond MP fears the capital could do most of the heavy lifting given London's property boom.
Sarah Wollaston, MP for Totnes in Devon, raised concern over the impact of selling off council homes in rural areas given the chronic shortage of affordable housing in the countryside.
Ministers have said each house sold off will be replaced one-for-one, though Labour and housing charities say the claim is questionable.
Housing Bill in Parliament today. Will help more than 1m own their home, but needs to be amended to work for London. 1/2

— Zac Goldsmith (@ZacGoldsmith) November 2, 2015
Needs amending to guarantee clear net increase in low cost homes – at least 2 for 1 replacement of Council House sold. 2/2

— Zac Goldsmith (@ZacGoldsmith) November 2, 2015
Mr Goldsmith wants the scheme re-written so there is a legally binding commitment to increase social housing in the capital.
The MP, who has tabled an amendment to the Housing and Planning Bill before the House of Commons today, said during the debate: "London council houses are far more valuable than elsewhere. Without a change we are going to see a disproportionate flow of resources out of London."
He made clear he "in principle strongly supports" the policy that will allow 430,000 Londoners to buy their homes, but insisted the city gets two council homes built for families on low incomes for every one high-value property sold off.
Dr Wollaston also called for "like-for-like replacement" of high-value properties sold off. "Otherwise, the demographic loss of young people from small rural communities will continue," she said.