Warning: story contains graphic and offensive content
When Jewish student Izzy Lenga saw pro-Hitler posters plastered over her university campus, she decided use a National Union of Students conference to highlight the presence of anti-Semitism.
Using the #NUSzones15 hashtag, the Birmingham University student posted photos of the posters on Twitter to draw attention to the "serious issue".
But shortly after sending the tweet, Lenga was trolled with vile messages of anti-Semitism - which she re-tweeted to expose her harassers.
In a message she posted on Facebook, Lenga described the tweets as a "terrifying read".
"I decided [the NUS conference] was an appropriate time and place to demonstrate how antisemitism is still problematic on our campuses, despite many in the student movement not believing the claims of Jewish students who argue it to be so," she wrote.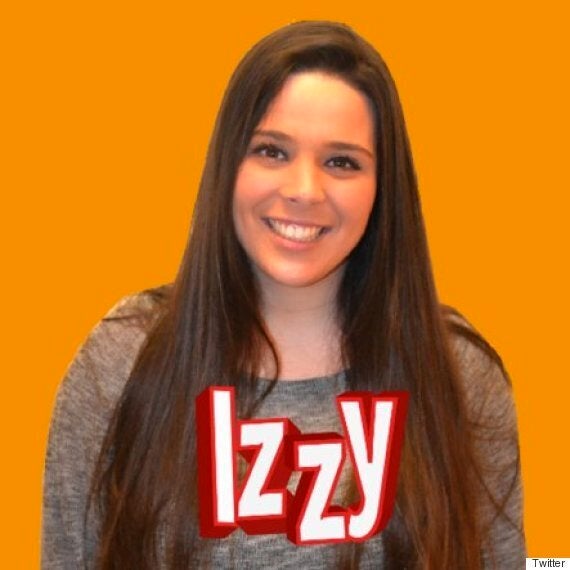 Izzy Lenga received a horrific response after she highlighted anti-Semitism
"However, the backlash to my tweet has been extremely nasty and deeply upsetting.
"This sets a worrying precedent. I am worried about the rise of antisemitism across Europe and the world, and at points I am worried for my safety and that of my peers, but I am most concerned for the Jewish student community.
"Many Jewish students will now, and completely understandably, be apprehensive to speak up publicly about the antisemitism they may be facing, for fear of a similar backlash."
Despite the onslaught of abuse, Lenga has resolved to stand strong.
And the student has received numerous messages of support - including from Labour MP Luciana Berger - with some even deploying the hashtag #IStandWithIzzy
"My Twitter stream has been a stark reminder of the very real and horrific reality of anti-Semitism that Jewish students face in Britain," Dunn wrote. "This harassment is deplorable."
She added: "It is time that we all stepped up and played our part in facing down this disgusting abuse - whether online or on the street, once and for all."
A University of Birmingham spokesperson confirmed to HuffPost UK the posters had been reported to West Midlands Police.
"We unreservedly condemn racist graffiti on campus. We are working with [police] to identify those responsible.
"Discrimination of any kind will not be tolerated. We are therefore actively working with a range of groups to bring people together and ensure that our University is a place where diversity is celebrated and everyone plays their part in creating a vibrant and welcoming community."
A spokesperson for the Union of Jewish Students told HuffPost UK: "No one should have to face the torrent of online antisemitic abuse that Izzy Lenga has had to face over the last few days. The tweets have been vile in their nature and show that antisemitism is still alive today.
"Izzy Lenga does an amazing job of not only standing up for Birmingham students but also represents students on a national level on NUS NEC where she will often speak up for issues affecting Jewish students when others won't. It is important that Jewish students follow Izzy's example and continue to seek representative positions both in the student movement and wider society."