Thousands of onlookers lined the streets of Manchester on Tuesday morning in tribute to the life of Kirsty Howard, the young girl who, despite being born with her heart back to front, spent much of her 20 years raising money for charity.
The fundraiser's pink coffin sparked applause from well-wishers as it moved through the crowd drawn by a white horse with pink plumage. Howard died last month. A service was held at St Michael & All Angels in Wythenshawe, attended by Samir Ghadie and Anthony Cotton from Coronation Street, singer Russell Watson and actress Sue Johnston.
Her parents were told she would not live beyond the age of 4, however Howard confounded doctors going on to raise more than £7million for the Francis House Children's Hospice in Manchester. She rose to national prominence accompanying David Beckham to open the 2002 Commonwealth Games.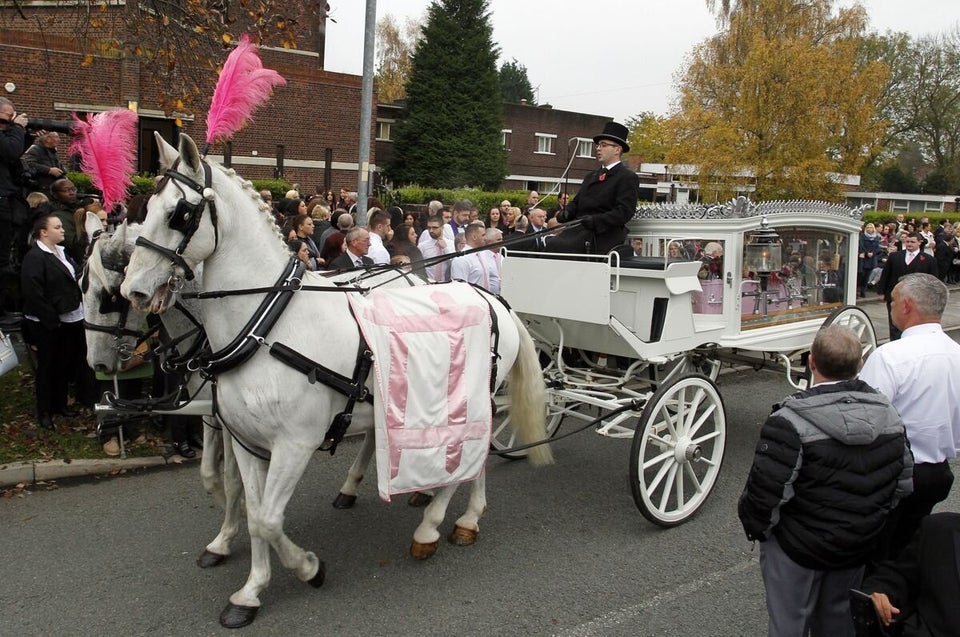 Kirsty Howard Funeral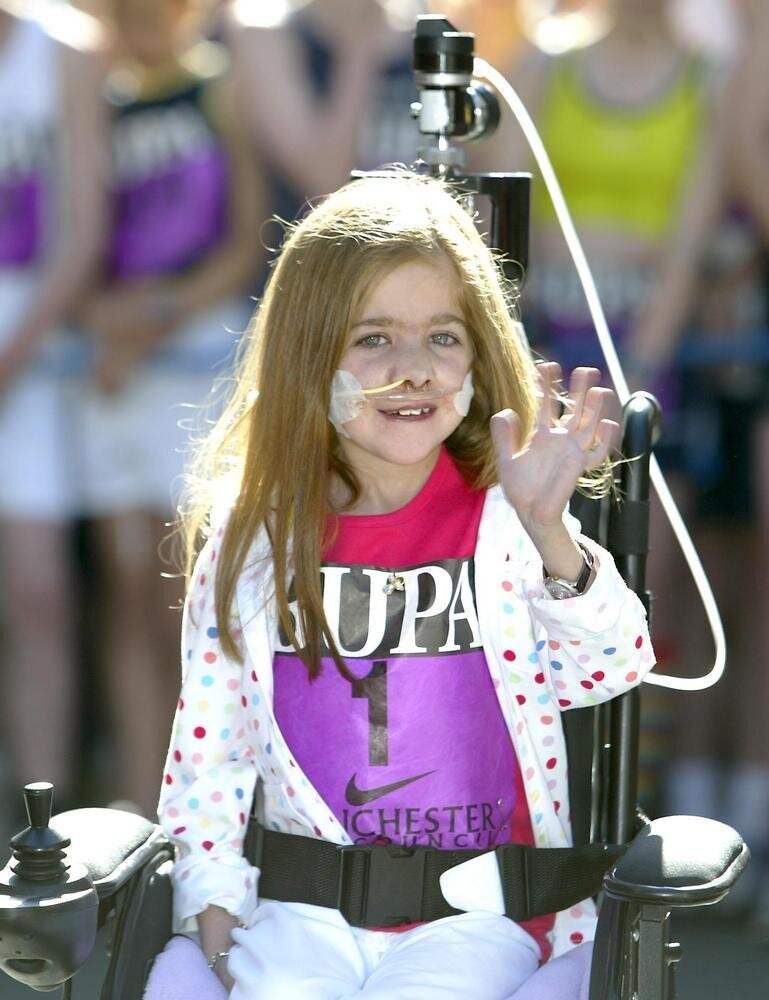 Kirsty Howard death
Related